Lucky Block Race is a classic racing minigame with lucky blocks. Where you can play with 2 or up to 4 players.
  The game is that each player will have to advance on their respective track, while destroying the lucky blocks that will be on the way. Remember that by destroying a block of luck you will give random things that can give you good things like bad. Also in the end you can fight with your friends, since this map includes a small pvp arena.
  The map is made with red stone and commands. And you also have the option to restart the map so you can play as many times as you want.
"Inspired by the Effect99 map"
Creador:
Twitter: @Andiuber
Twitter: @gamediego84
Preview: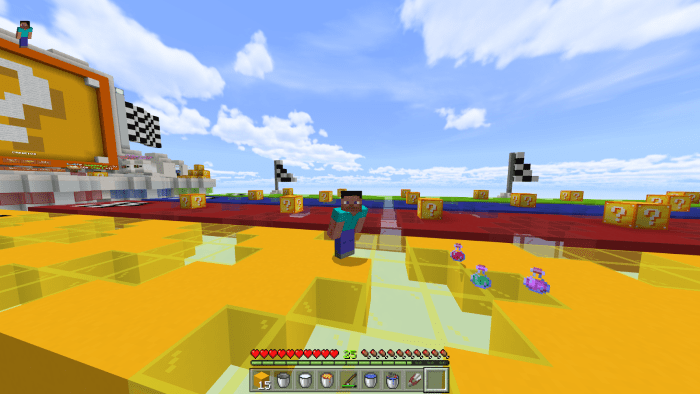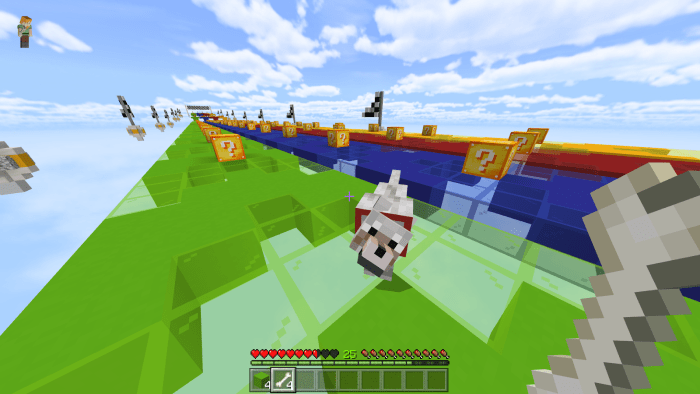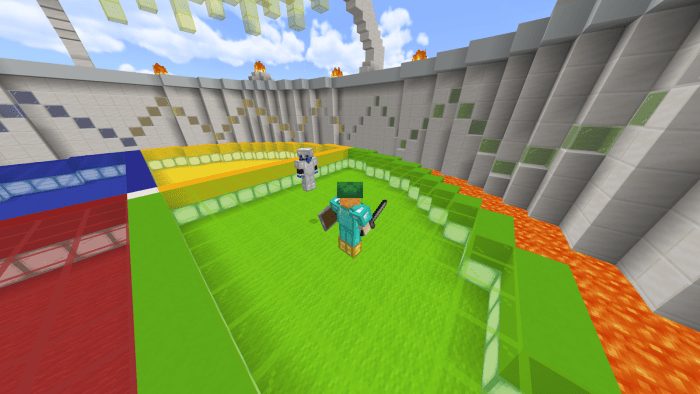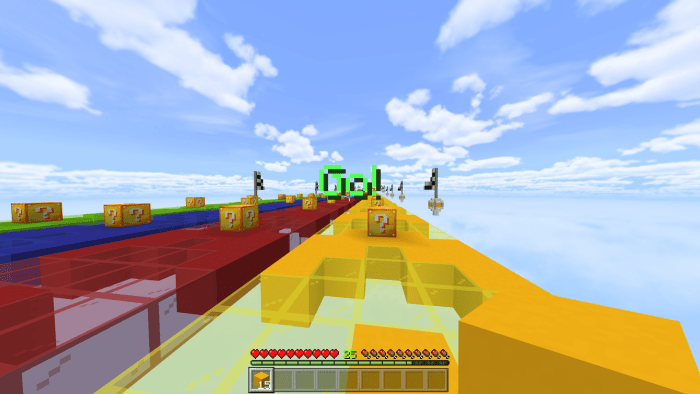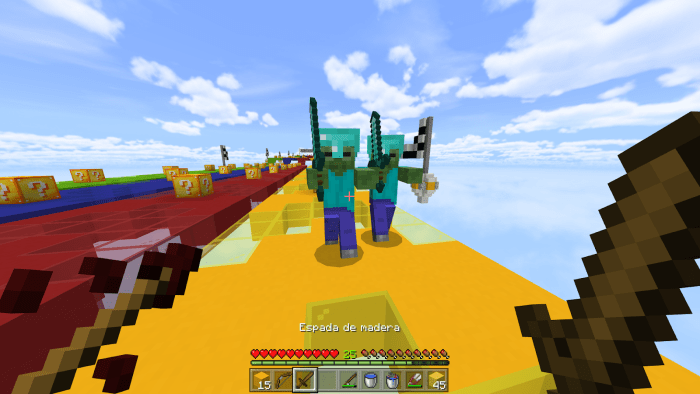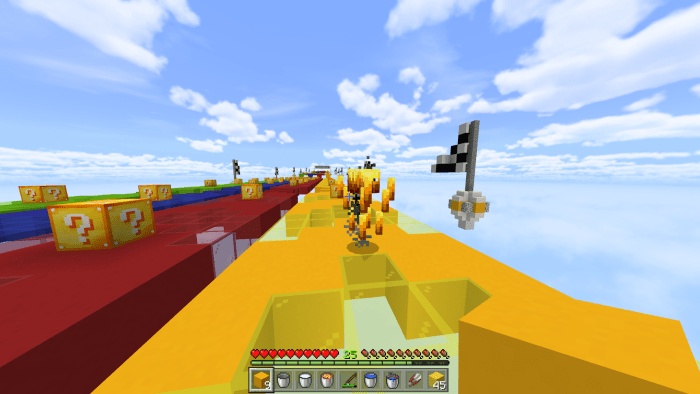 Trailer:
Changes v2:
-Now you can activate the "Walls" option
-New functions were added in LuckyBlocks.
-Fixed errors.
Installation
How to install the map?
 • Download and install Mcworld
 • Click on the file and it will be exported automatically in your minecraft.
 Doubts and suggestions?
 Visit our website! https://www.cubitosmc.com
If you share this work, respect the original link of the website publication of: Cubitos MC. That helps us greatly to value our work and provide more content information. Do not use direct links. "Thank you!"
Downloads
Supported Minecraft versions
1.14
1.15 (beta)