What they've been asking for for so long, a Lucky Block plugin that generates structures, mobs, drops, potion effects and much more, plus not only was one lucky block added, but six more blocks.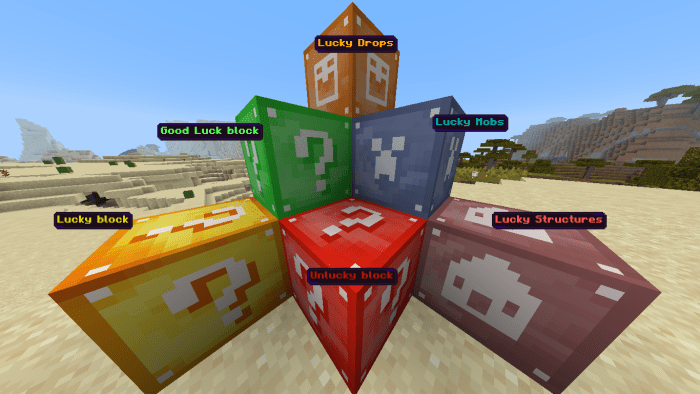 Added 6 more blocks, the unfortunate block that breaking it most of the time bad things will happen, the Good Luck block that almost always good things will happen and three more blocks like:
Lucky Mobs, a block that only generates mobs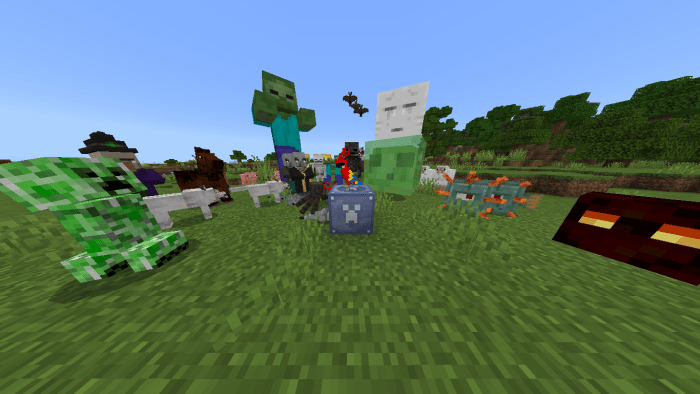 Lucky Structures, a block that only generates structures.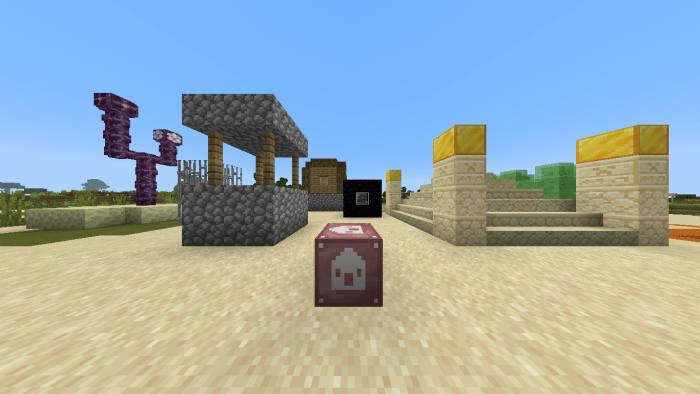 Lucky Drops, a block that only generates drops.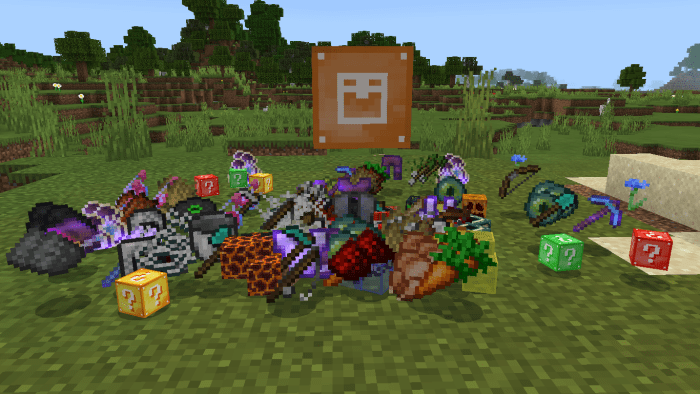 Withered lucky block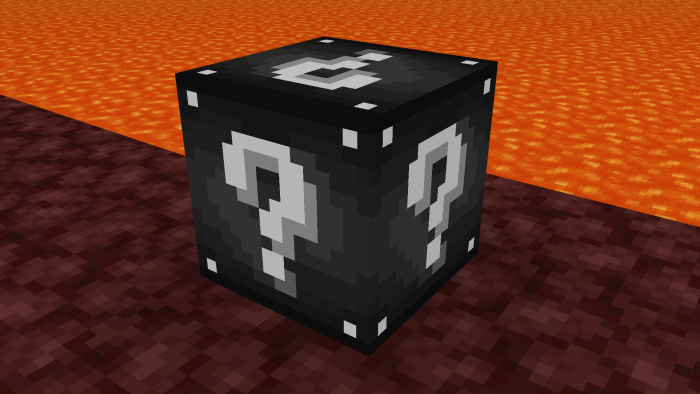 In addition, the fountain is fully functional, to make it work you only have to throw an object into the water.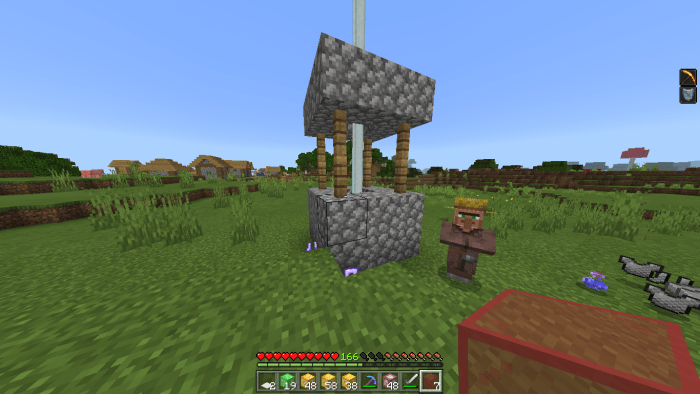 Crafting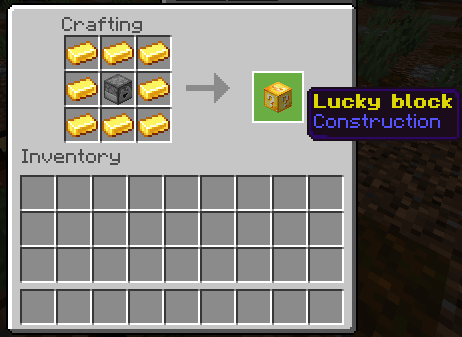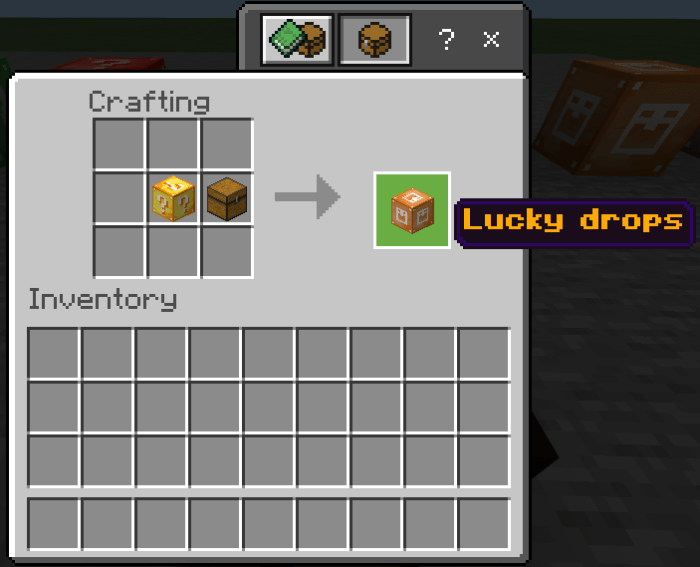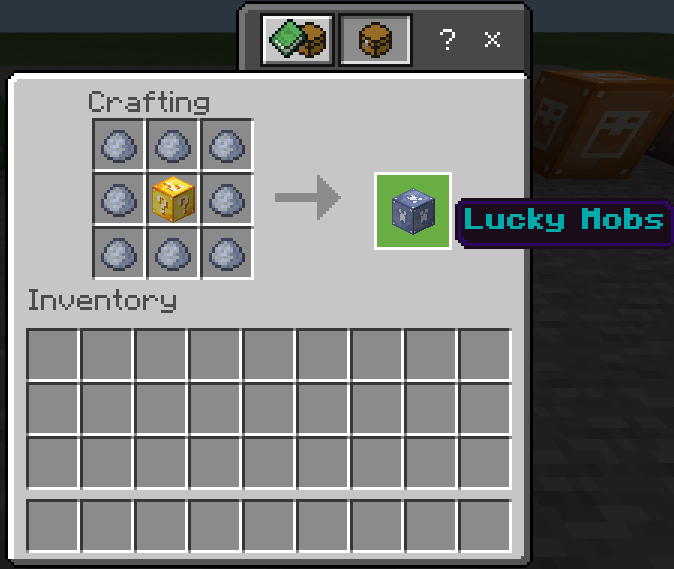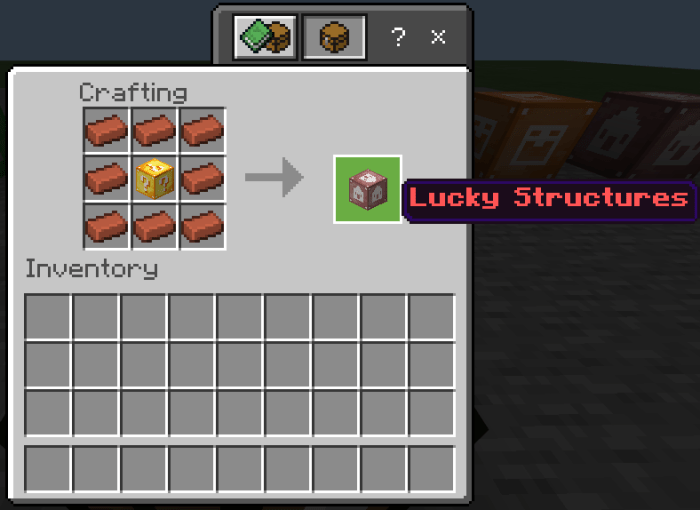 To get a good luck block, you must throw an experience bottle at a lucky block.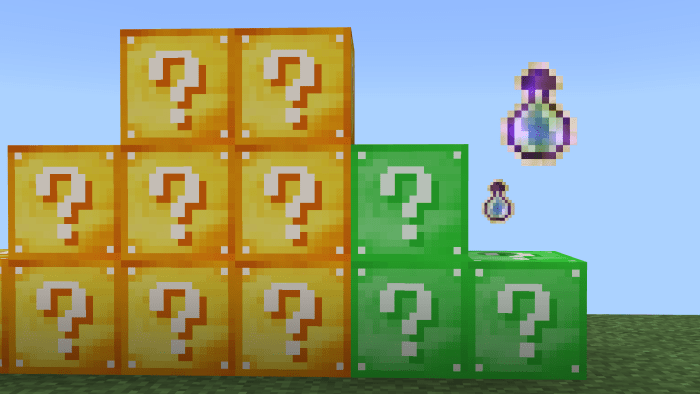 To get an unlucky Block, lightning must hit a Lucky Block.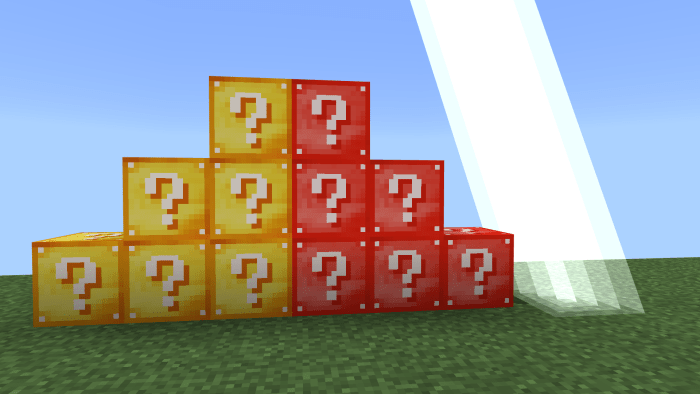 To get a withered lucky block, you must kill wither skeletons.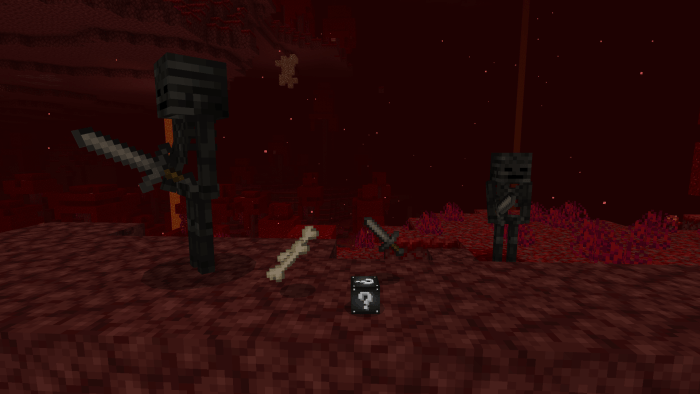 The lucky block works in all dimensions and worlds while experimental mode is active.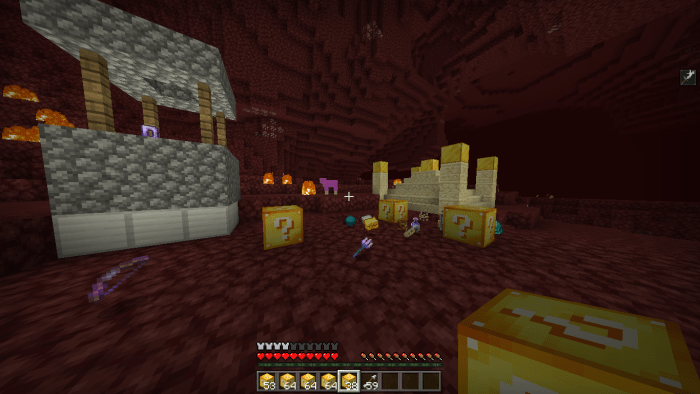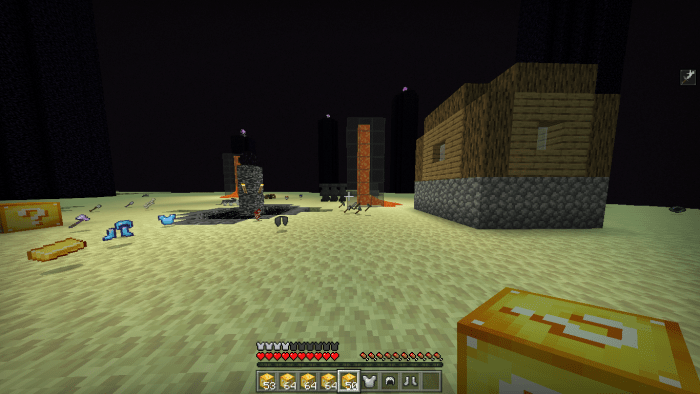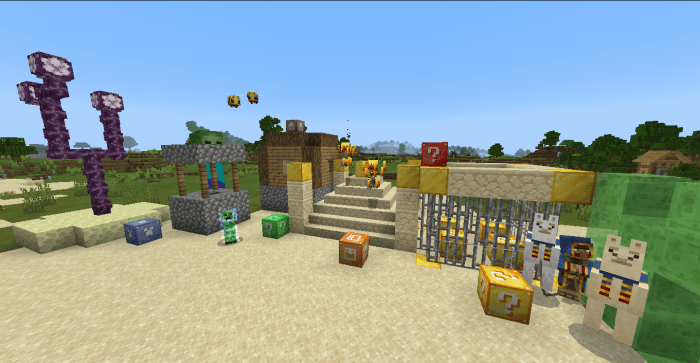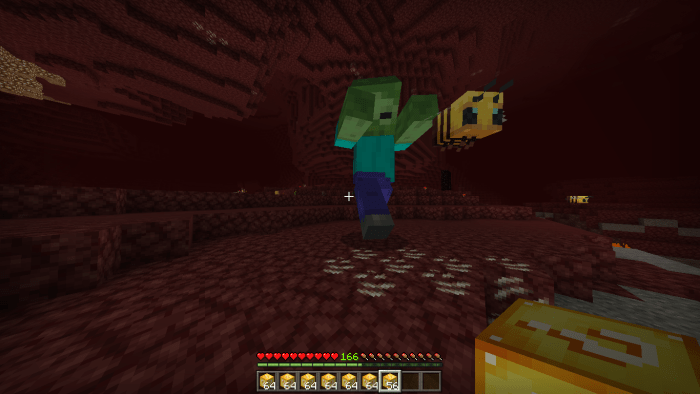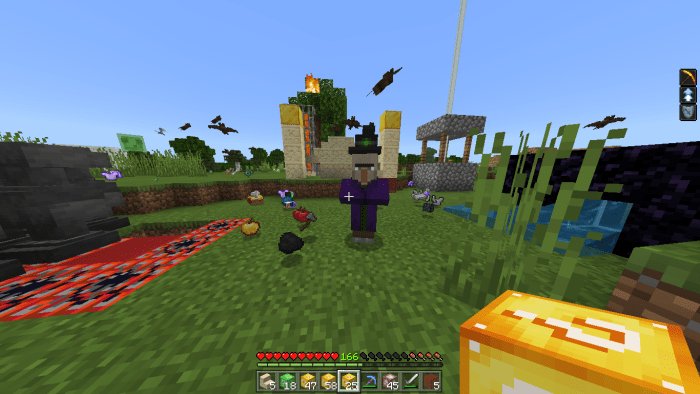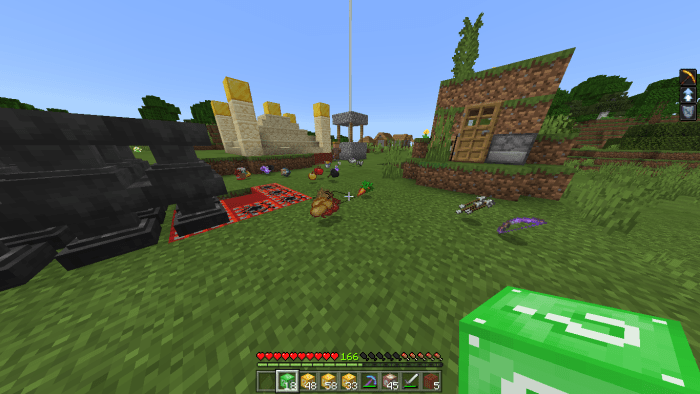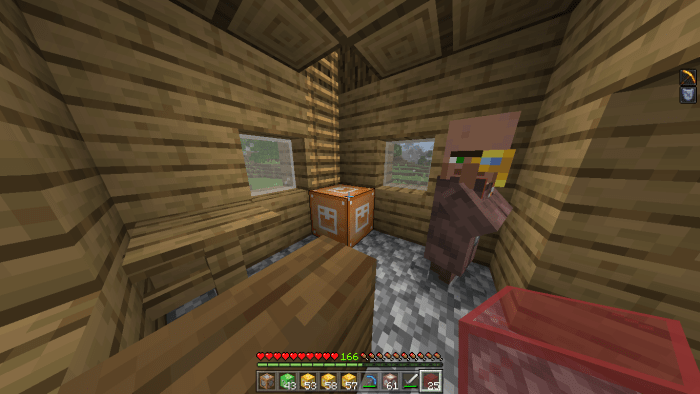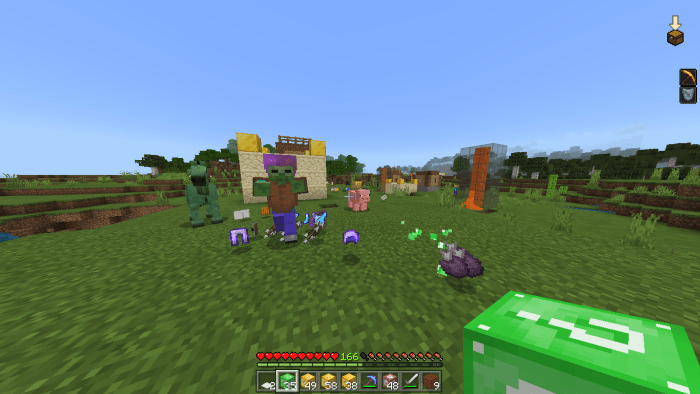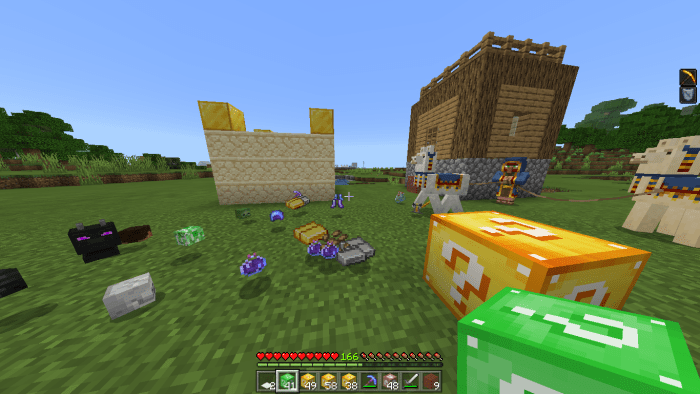 Report errors to my Twitter @Effectoo
-It must be played in experimental mode.
-It can be played in multiplayer without problems.
-New structures added to some blocks
-More items added to blocks
-Bug fixes.
-Update for Minecraft 1.16
-The blocks are no longer available in the creative's inventory due to errors in the minecraft 1.16 but they can be obtained by crafting them or using the command below: /function give
-Bug fixes.
-Withered Lucky Block Added (Obtained by killing withered skeletons)
-Bug fixes.
-Fixed bugs and changes in some functions.
-Added giant lucky block.
-New mobs have been added.
- The lucky block creation has been modified and the creation has been added to the other lucky blocks.
-Watch the YouTube video to know how to get the lucky blocks
-More things will be added in future updates
Installation
Downloads
Supported Minecraft versions
1.16