This addon adds a lucky block to Minecraft PE. Every single time you mine it there's a certainty that you will get several valuable treasures but since they only spawn in the Nether they are quite difficult to find. At least in a natural world without using a spawn egg.
Creator: SirZeus, Twitter Account
Where can I find it?
To find a lucky block in survival mode you will need to go to the Nether and find a Nether fortress. The reason why you'll find them here is that it's the wither skeleton which has been replaced by a lucky block.
This gives you a great reason to go to the Nether. But it is also a useful feature because it gives you a better chance of survival in an environment which is very harsh. Also, it will only spawn valuable items.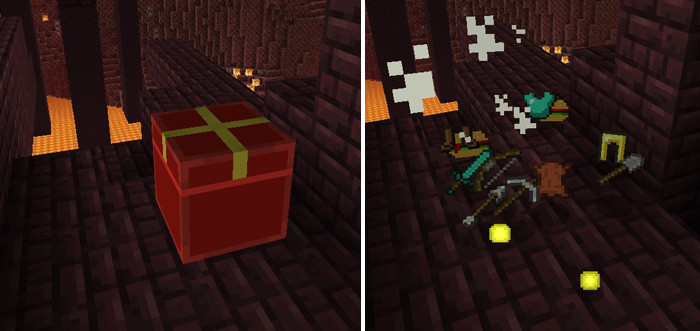 You can also get them in the Overworld by using a wither skeleton spawn egg in creative mode.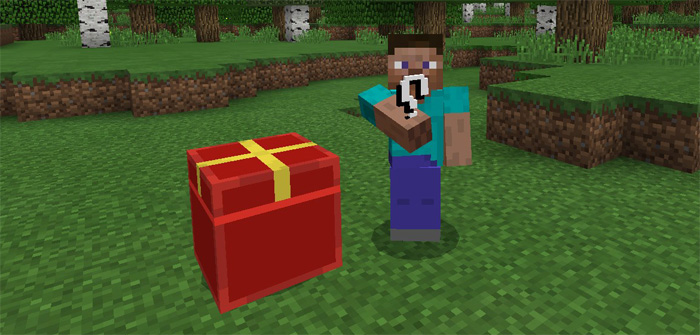 Every time you destroy a lucky block it always spawns some hamburgers and sometimes a pokeball.
These are only retextures of the wither skeleton skull and the creeper head. You can't use them for anything else than what they could be used for before. E.g. decoration and spawning the wither boss.

Here is a list of all items which have a chance of spawning every time you break a lucky block.
Diamond
Leather
Iron Helmet
Diamond Chestplate
Golden Leggings
Leather Boots
Diamond Sword
Golden Axe
Iron Pickaxe
Stone Shovel
Bow
Arrow
Wither Skeleton Skull (Hamburger)
Creeper Head (Pokeball)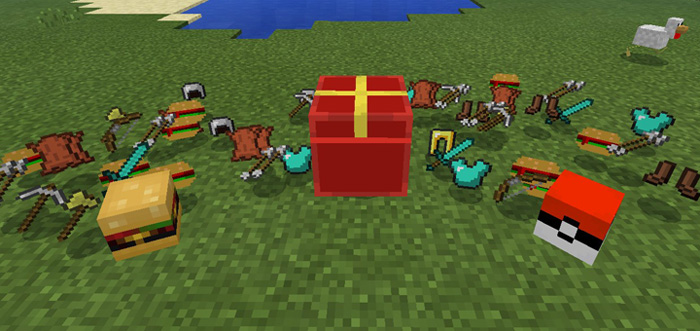 Installation
Important: Make sure difficulty is set to max! If not, then the lucky blocks won't spawn! Remember, they replace wither skeletons.
iOS / Android / Windows 10 / Other?
Apply the resource pack and behavior game for a world in-game