If you are like me and you like add-on that add crazy things like cars to your Minecraft, then you will love the Mario Kart Add-on, which adds 4 types of karts. With it you can race with the fastest karts inspired by the Mario Kart game, and to be perfect you can play on the map made exclusively for this add-on.
THE ADD-ON
Within any of the karts your speed will increase by 3 times, all karts have the same speed (I did it thinking about competitiveness). you can heal it with iron ingots.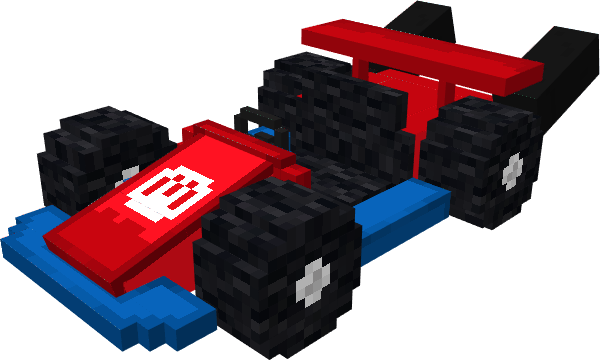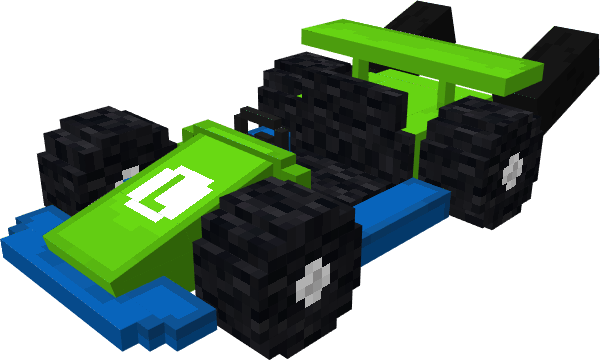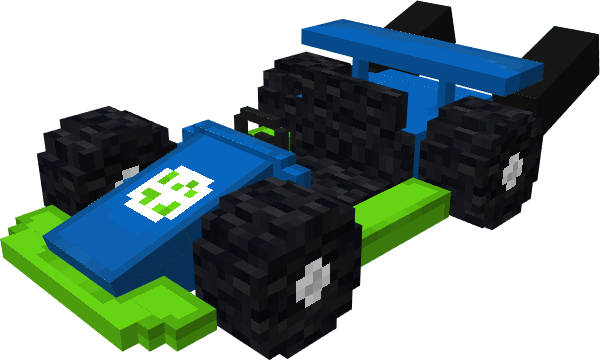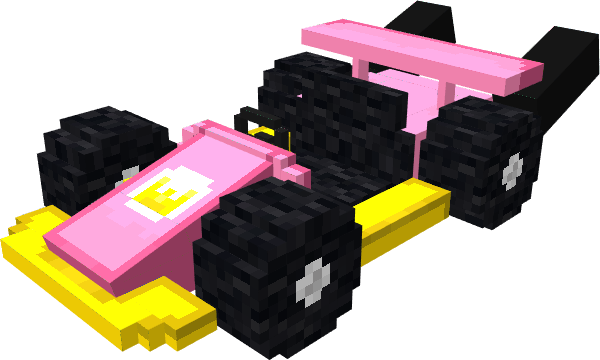 You can spawn any type of kart in the creative using spawn eggs:

THE MAP

To complement this incredible add-on, I decided to create a map that directly interacts with all the add-ons features, and of course, to make the game more fun.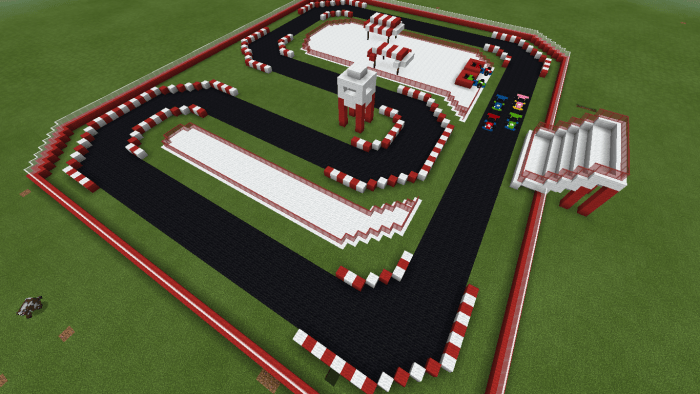 You can spawn the karts by pressing these buttons that are at the starting point of the race track, so they spawn in the correct position for the start.: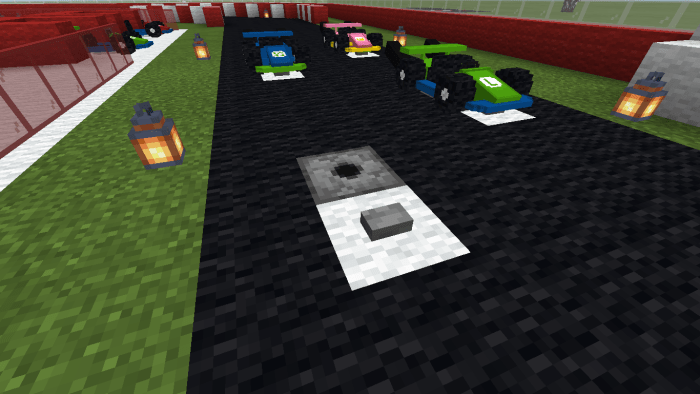 Select version for changelog:

Changelog
Karts speed increased (4x)
Peach kart re-textured
Luigi kart re-textured

Installation