Mazinpack is a texture pack created by lolmarkdude2, This is mazinpack, just not 8×8. MazinPack, with over thousands of downloads, now gets a very big upgrade. MazinPack UltraHD Is Basically Mazinpack, but In the highest definition that Minecraft Bedrock Edition is comfortable enough to support!
With over thousands of downloads, MazinPack finally gets an upgrade deserved for its diversity with simplicity! From one of the smallest texture packs, to one of the biggest projects on its topic. Although It only has so far 40-50 textures, its still being worked on daily, most of those textures from 8/11/2019 (When this submission was uploaded). But who cares about the statistics! lets see how they look!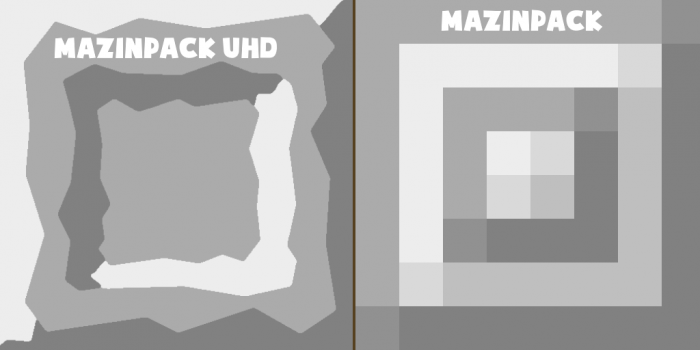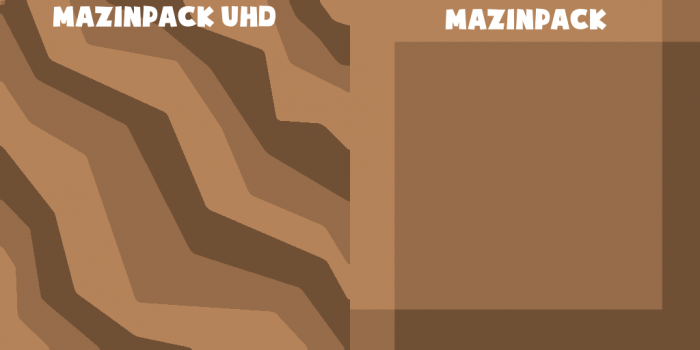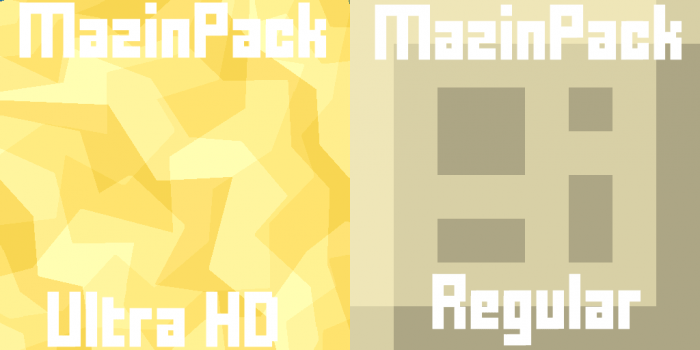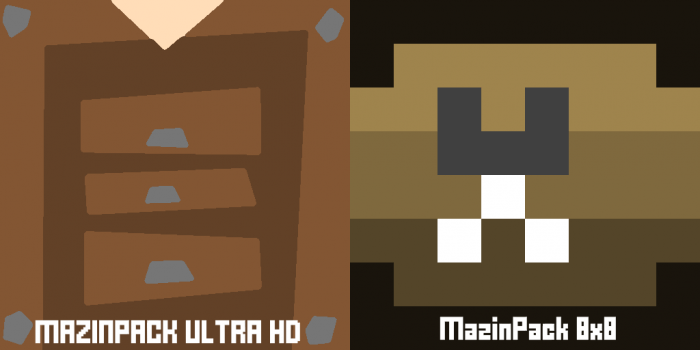 Of course Not all of it is done, as I told you only 40-50 textures are about ready! There are still major bugs including the grass so this texture may not fit you well at the start if you don't want to see many texture bugs!
Added Bows and Arrows
Added Bricks, Stone Bricks, Cracked Stone Bricks, Etc
Installation
WARNING PLEASE READ: ADFLY IS KNOWN TO HAVING LINKS LEADING TO OTHER UNUSUAL SITES, IF YOU DO NOT WANT TO USE ADFLY USE THE OTHER OPTION STATING "NOT ADFLY" THANK YOU. [ADFLY SUPPORTS THE CREATOR BUT WILL BE REMOVED LATER ON.]
1. When downloaded open the texture pack in minecraft or just click/double click if on windows/mac.
2. Open settings in minecraft and click the texture pack icon.
3. Click the plus below it to add it to the global texture packs!
4. Exit out of settings and go to a server / minecraft world that allows texture packs.
Downloads
Supported Minecraft versions
1.10
1.11
1.12
Resolution
512x