Are you thinking of building McDonalds restaurant in Minecraft and you want it to be attractive and not boring. This addon is the perfect one for those who are planning to build McDonalds restaurant in Minecraft. This addon features items, blocks, foods, and entities that will bring life to your McDonalds restaurant. You can also have fun playing this addon together with your friends in multiplayer game.
Some Features of This Addon:
Retextured Blocks:
Some blocks are retextured similar to McDonalds textures.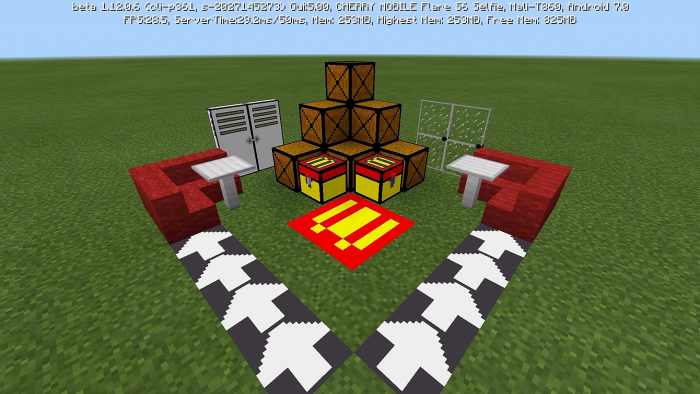 Retextured Paintings:




Retextured Mob Heads:
Creeper Head – Crew Worker Head
Wither Skeleton Head – Ronald Head
Skeleton Head – Happy Meal
Zombie Head – Mystery Meal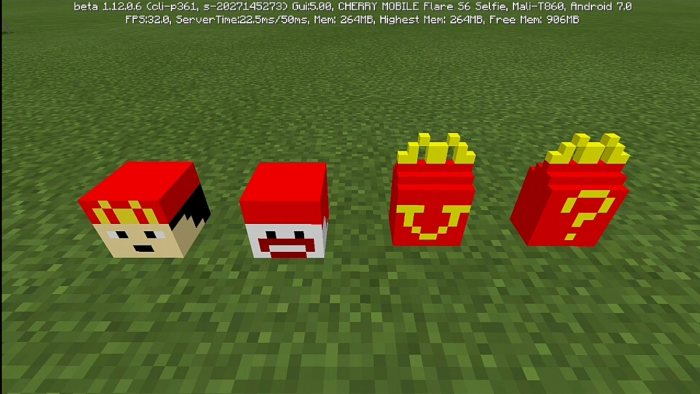 Crew Workers:
Has own spawn egg
Entity name for summoning command: mcdo:crew_worker
Crew workers have 4 different types. Each of them spawns randomly. They have different sets of McDonalds foods.
You can open happy meals by interacting it to them. Happy meals contains McDonalds foods.
Drops crew worker head on death.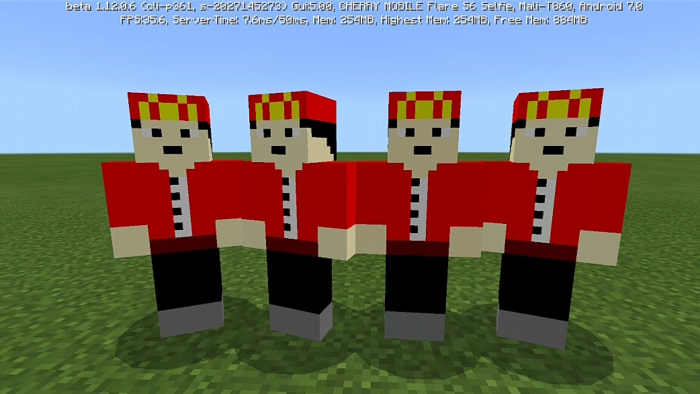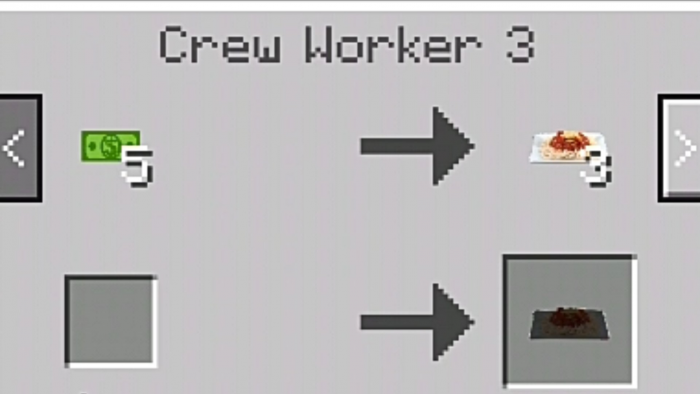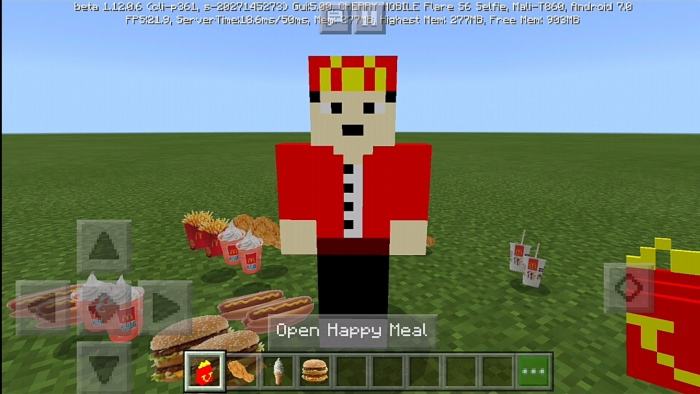 Ronald McDonald:
Has own spawn egg
Entity name for summoning command: mcdo:ronald_mcdonald
You can open mystery meals by chasing and interacting it to Ronald. Mystery meals contains McDonalds foods and surprising items.
Drops Ronald head on death.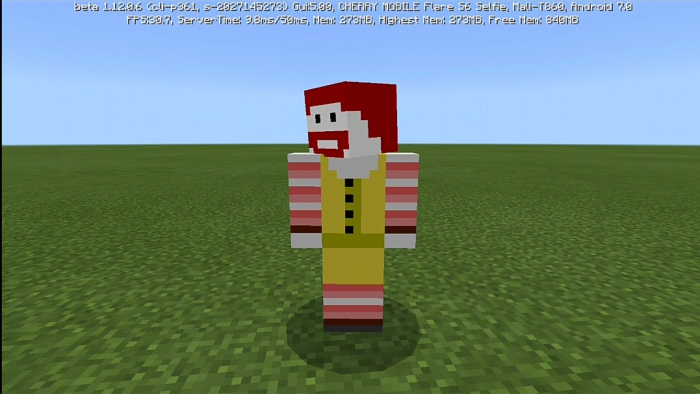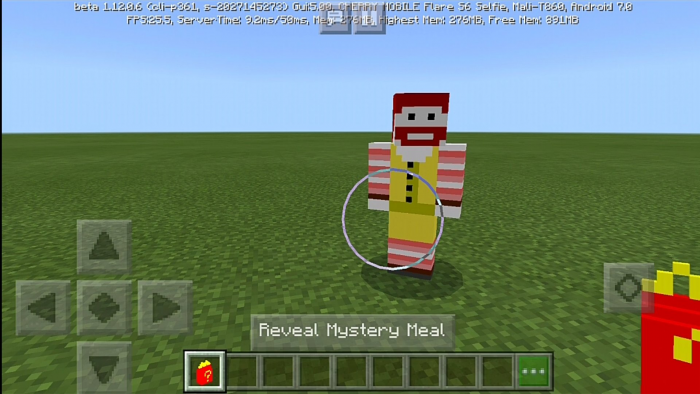 Red Chair and Yellow Chair:
Has own spawn egg
Entity name for summoning command: mcdo:red_chair & mcdo:yellow_chair
You can sit on them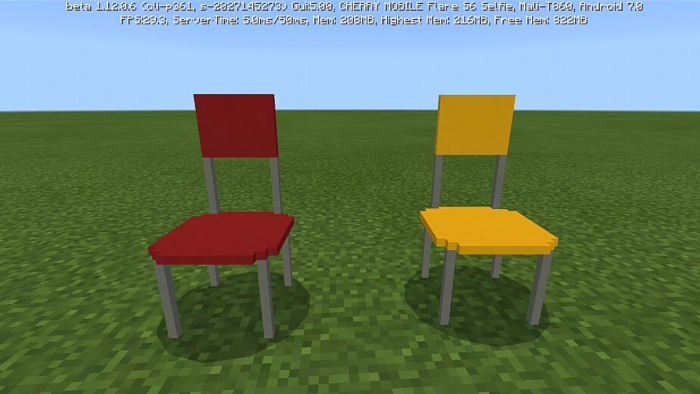 Tray:
Has own spawn egg
Entity name for summoning command: mcdo:tray
You can store items inside it. It has a maximum of 5 slots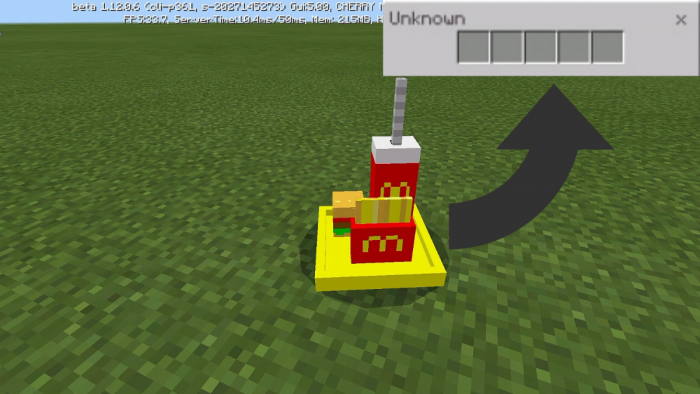 Vending Machines:
Has own spawn egg
Entity names for summoning command: mcdo:coke_vending_machine & mcdo:pepsi_vending_machine & mcdo:sprite_vending_machine
You have to use a vending machine coin in order to use vending machines by interacting it to the machine. Each vending machines differs in drinks. One contains coke, another has pepsi, and the last one has sprite.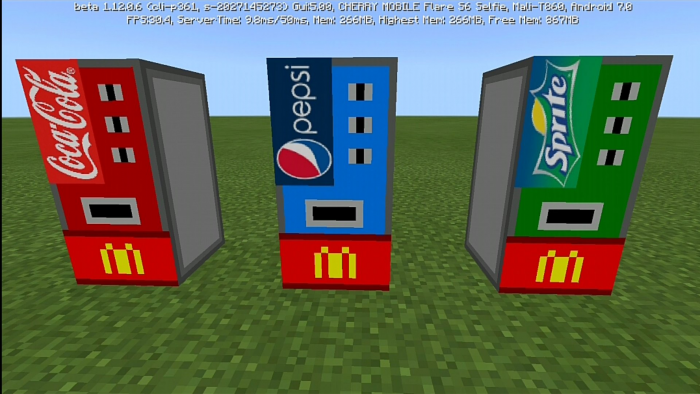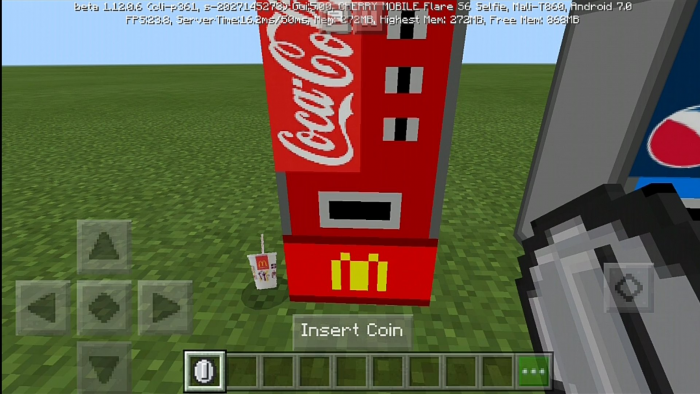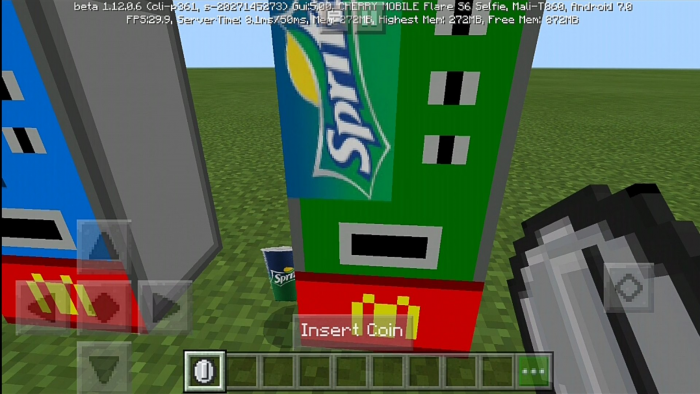 Custom items added names (/give command) and their custom crafting recipe:
Note:TURN ON FIRST THE EXPERIMENTAL GAMEPLAY OR ELSE CUSTOM ITEMS AND CUSTOM CRAFTING RECIPES WILL NOT WORK.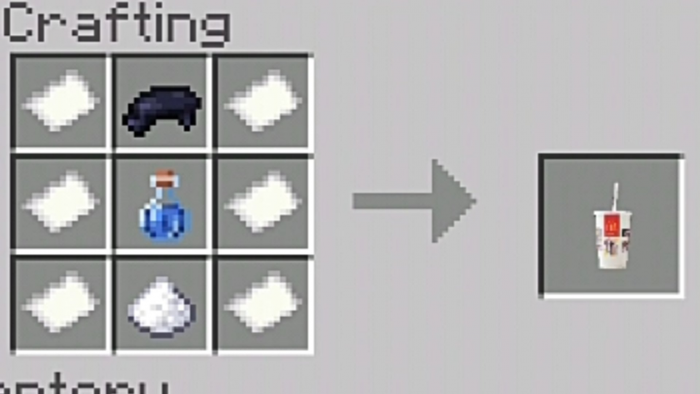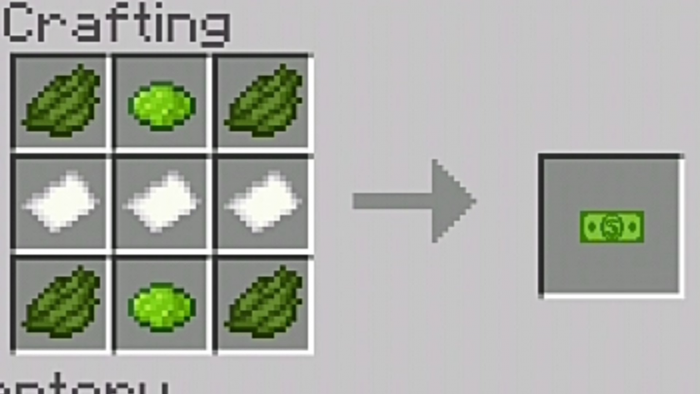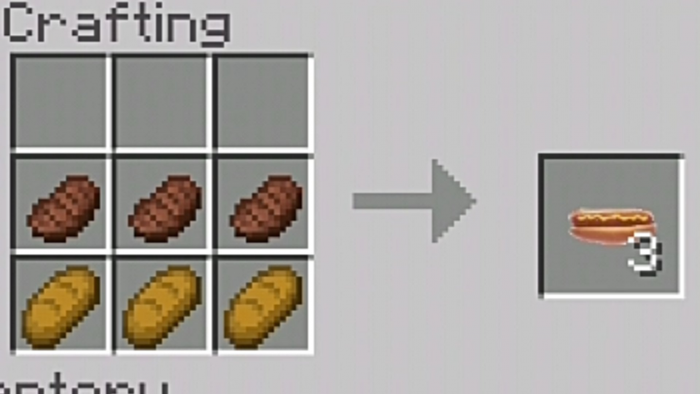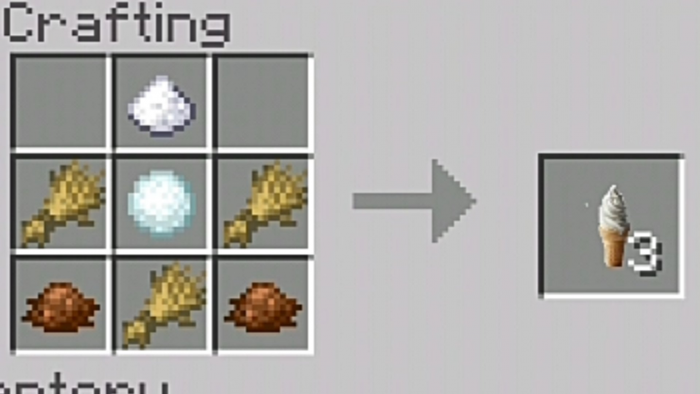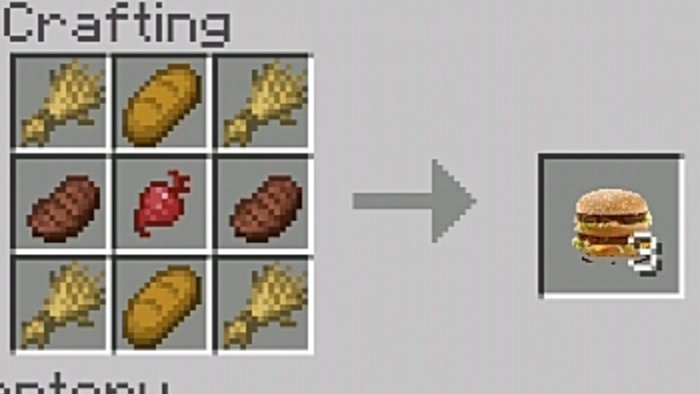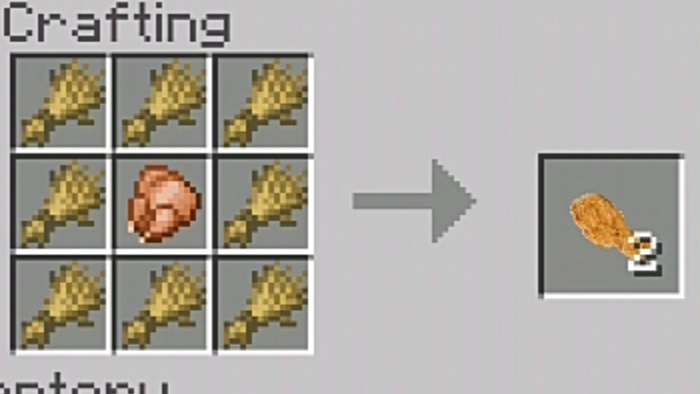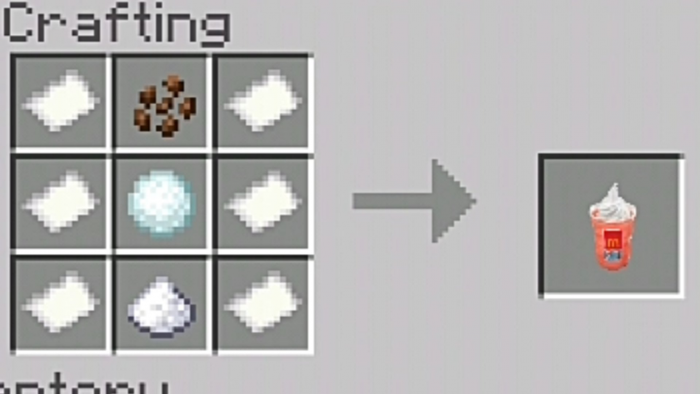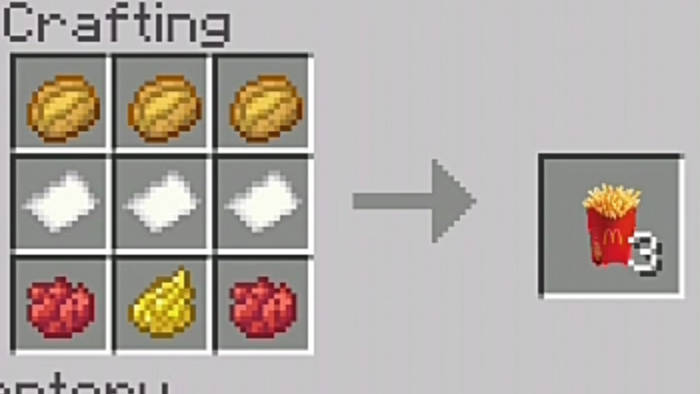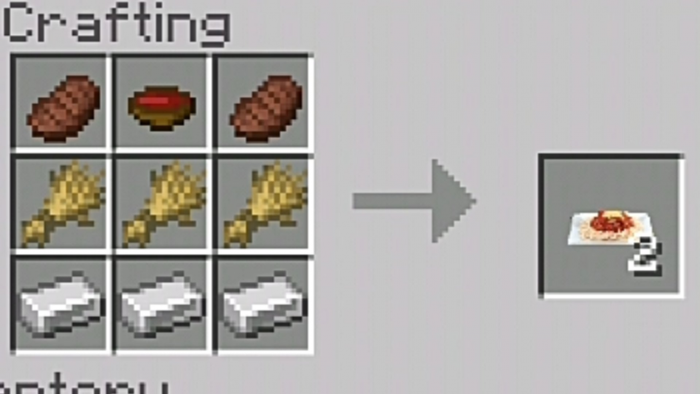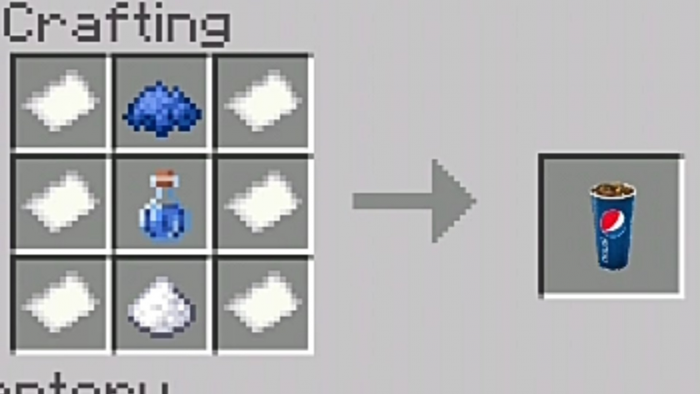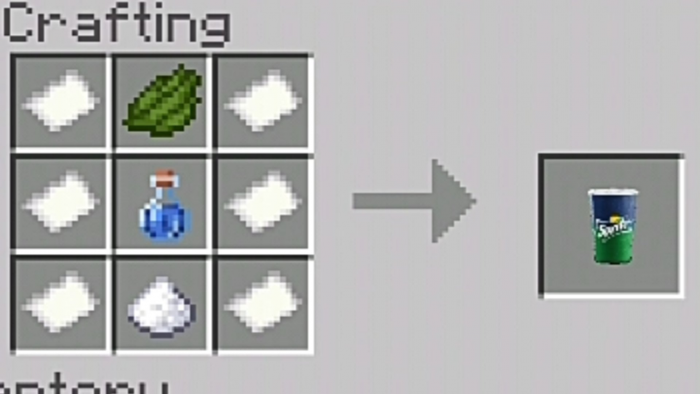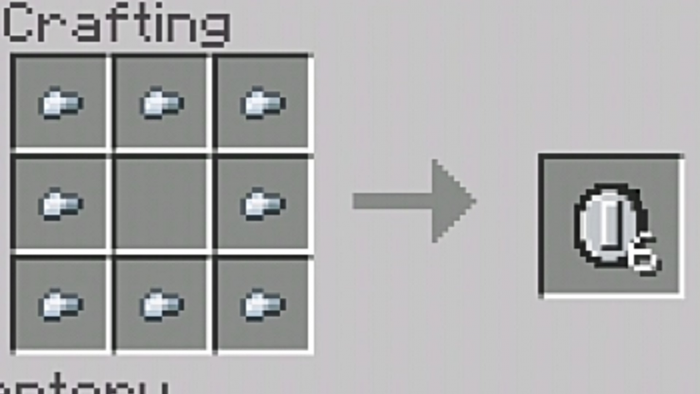 Trailer 1:




Trailer 2:




Note from The Commander Creeper:


If you are going to feature my add-on on YouTube, make sure to credit me and don't claim that the creator of this add-on is you.


For those who are interested to donate money for my Minecraft creations, you can donate your money here at my PayPal link:


Dont forget to:
Subscribe to me on Youtube (The Commander Creeper)
Follow me on Twitter (@TheCommanderCr1)
Added new download link for the add-on.
Added some details on the description.
The download link/download file for the add-on is now changed.
Added custom spawn eggs for custom entities
Mob geometries fixed
Custom items doesnt replace any other item in the game. They are added.
Other entities like chairs can now deal damages
Added vending machines
Food textures are more realistic now
Other items inside mystery meals are changed
Installation
Click on the download button below.
You will be redirected to adfly site, wait for 5 seconds and then click "SKIP AD".
If it shows "Please press 'Allow' to continue", wait for the block and allow option to show and then click "Allow".
You will be now redirected to the mediafire download link, and you can download the file now.
Enjoy!
Downloads
Supported Minecraft versions
1.11
1.12
1.13
1.14
1.15 (beta)
1.16