In this addon there is 16 (colorcurve combocurve and more ) particles that deleted.i bring them from 1.9 to 1.16 usage is /particle
i hope you will enjoy with this addon.
WHAT İS THİS ADDON?
This addon add 1.9(which is deleted from game) to 1.16 with easy commands like:
/particle ali:colorcurve ~ ~ ~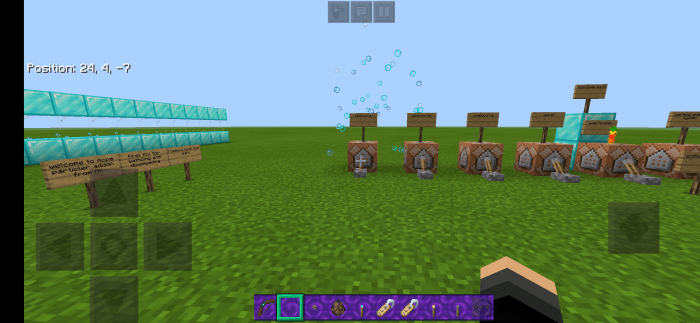 /particle ali:flipbook ~ ~ ~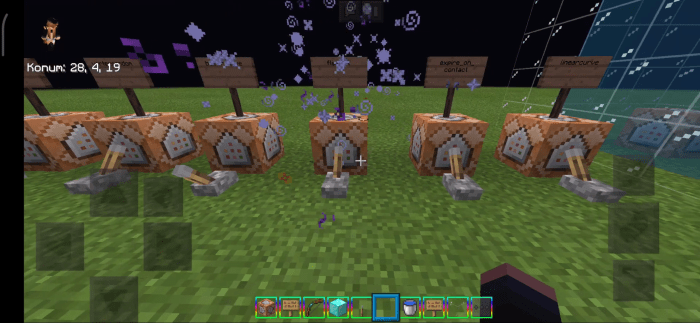 WHAT ARE THEİR NAMES?
you can learn with downloading "particlehelp.mcpack" and (its a behaviour) write /function particlehelp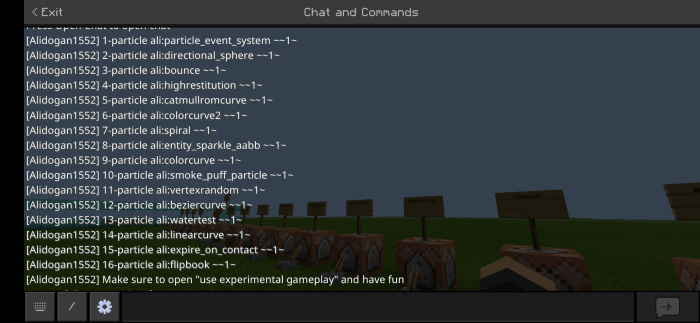 OR
Download the txt and copy their name and paste to a command block
Do "/give @p command_block" for take command_block
OR
Watch video under
FOR V2.0(BETA) WRITE /particle Sps ~~1~
Sps= special particle styles
WHAT CAN WE DO WİTH PARTİCLES?
You can make cool player trails ,arrow trails ,snowball trails or egg trails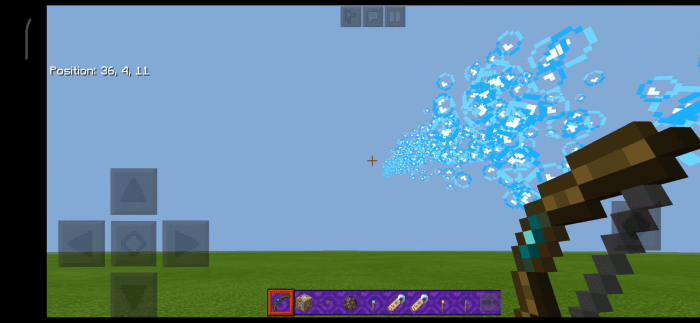 Also you can make a private zone, health zone(you can use spiral for this), damage zone or enter zone for your house You can place them on a barrier and make a barrier parkour
Added a bunch of new particles;
MOONS: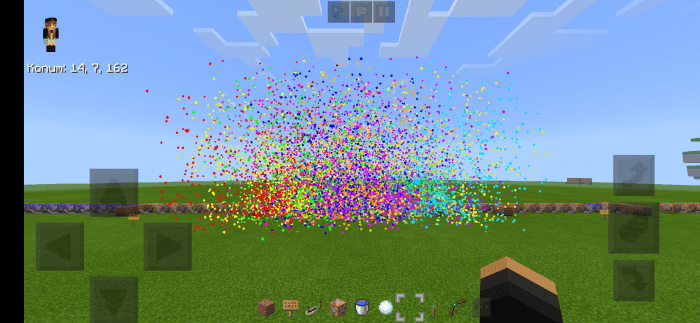 Usage :particle ali:{color=white blue red green orange yellow pink aqua purple rainbow
}moon
SPELLS: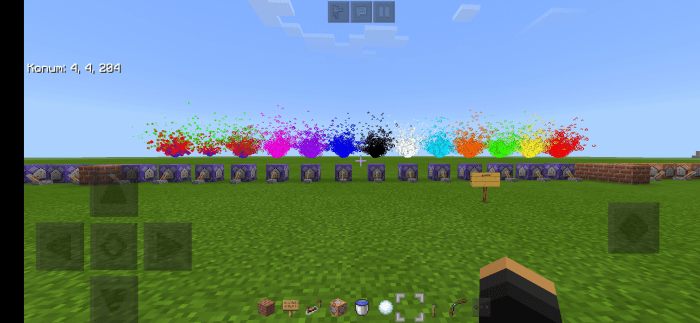 Usage:particle ali:spell{color=white blue red green orange yellow black pink aqua purple rainbow}
WATER PARTICLES OUT OF WATER: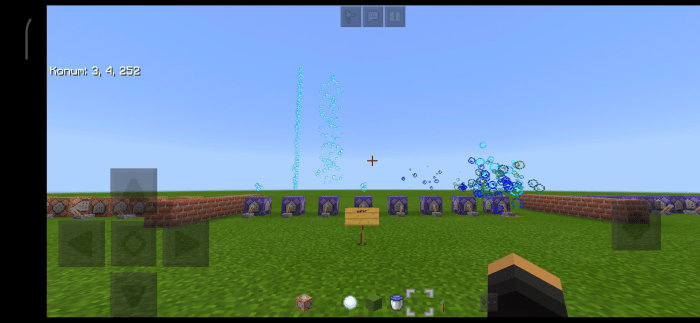 Usage:particle ali:basicbubble
particle ali:basicbubblemanual
particle ali:watertestoutofwater
particle ali:bubble-column-down-particle
particle ali:bubble-column-up-particle
particle ali:squidink
particle ali:squidmove
RAINBOWBOOMS: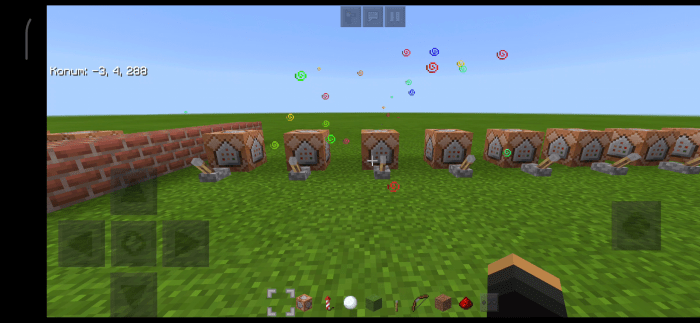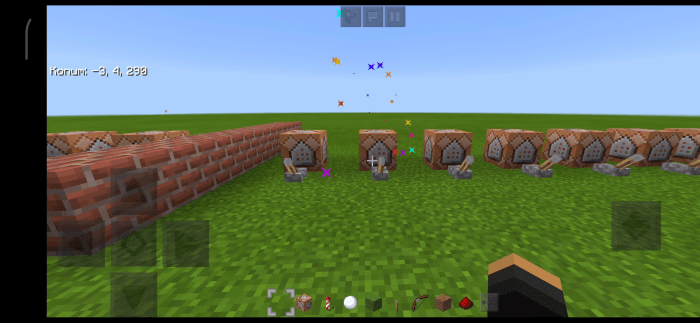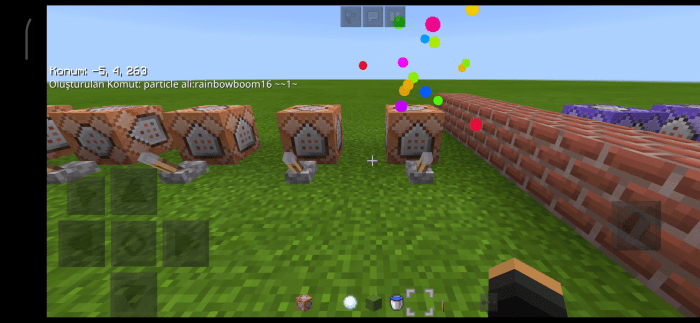 Usage:particle ali:rainbowboom{just write without numbers or options=1-16]
SPIRAL{spiralcolor meaning}SPECIALS: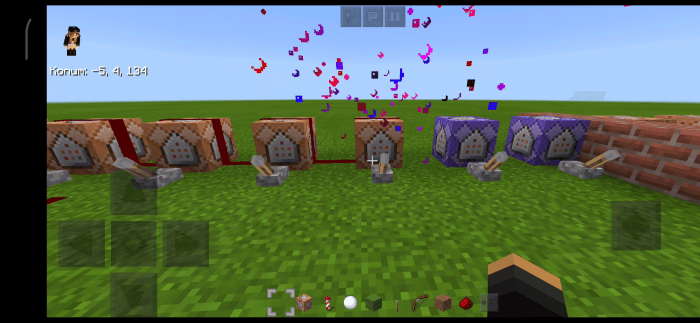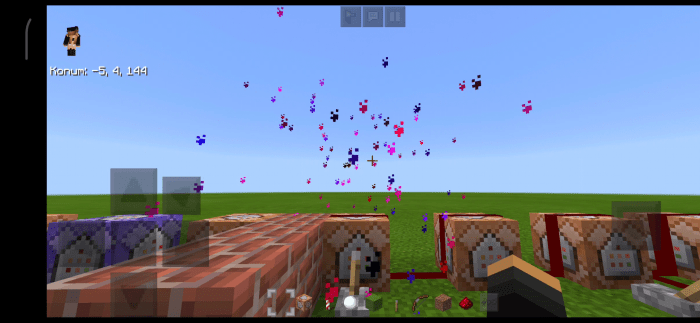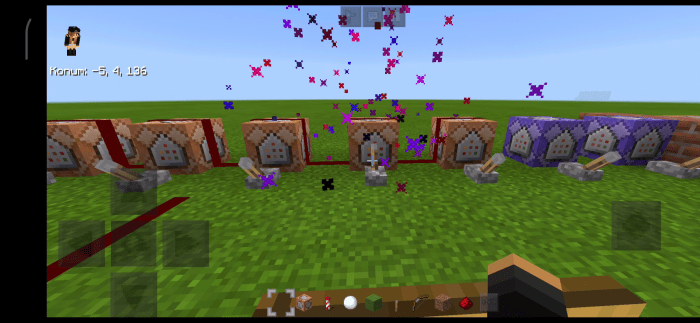 Usage:particle ali:spiralspecial{just write without numbers or options=1-5}
FALLING DUSTS: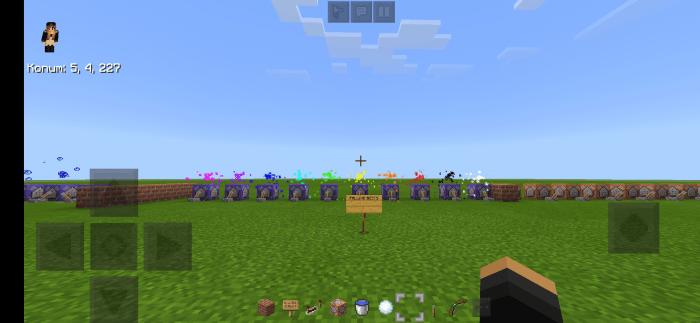 Usage:particle ali:fallingdust{color=white blue red green orange yellow black pink aqua purple rainbow}
İf you will upload this jsons or files to your addon don't share them with your addon
İf you will use this on a youtube video add credits and just share mcpedl link (not others)
İf you have a idea write a comment and i will try to do it 😊
CREDİTS:
Alidogan1552 (mcpe name)
Mehmetcanyigit0 (mcpe name)
Youtube:
Ali Doğan
Added new particles 
As group:
-smallbombs
-moons
-spiralspecials
-fallingdusts
-water particles out of water
-rainbowbooms
-spells
For learn in game;
/particle Sps
Or 
/function particlehelp {need to download behavior 
FİXED A BİG ISSUE THAT DOWNLOADİNG ERROR EXCEPT XİAOMİ PHONES
Downloads
Supported Minecraft versions
1.16