In this mod new mechanical items and features are added to the game. A bulldozer, keys and a fully working gas system are just a couple of the things.
If you place the bulldozer block you can create it and enter it by using the keys. It's a really fun and unique mod which adds a whole new vehicle to Minecraft which can be used e.g. for shoveling snow. Definitely worth a try!
Features
Craft a bulldozer and keys for it
Fully functional vehicle
Can be used for e.g. shoveling snow and other "loose" blocks (solid blocks won't work)
Item break & drop when shoveling
Tear down smaller buildings
Fill holes in the ground (20 blocks deep)
Works in Peaceful mode
Gas needed to run your bulldozer
Item IDs
Bulldozer (ID: 470)
Keys (ID: 471)
Gas can (ID: 475)
Bucket (ID: 472)
Body (ID: 473)
Tracks (ID: 474)
Known Bugs
No more than one bulldozer per world is possible at the moment
Other Mech Mods
Creator: TDS200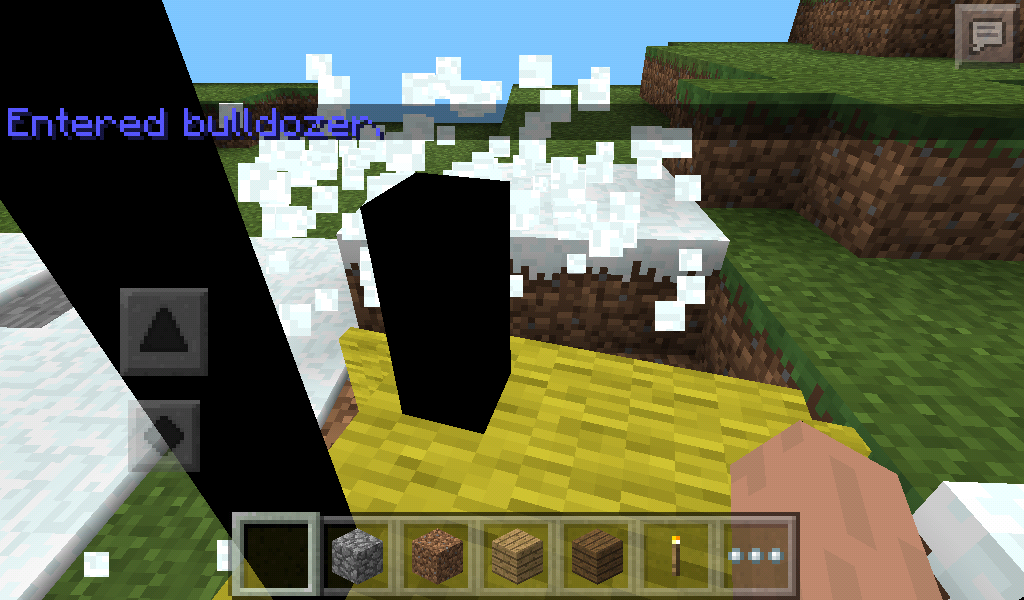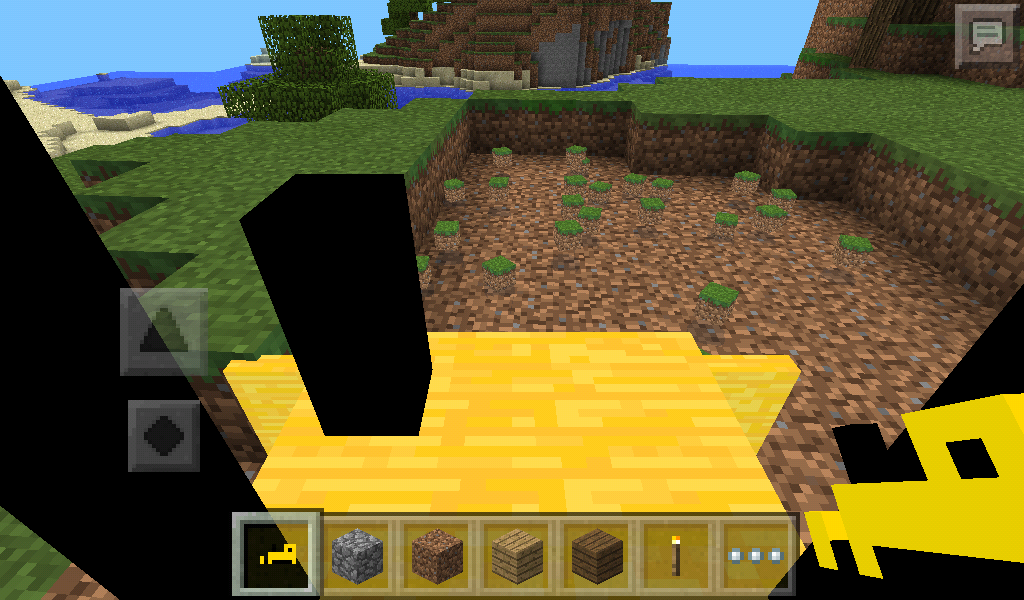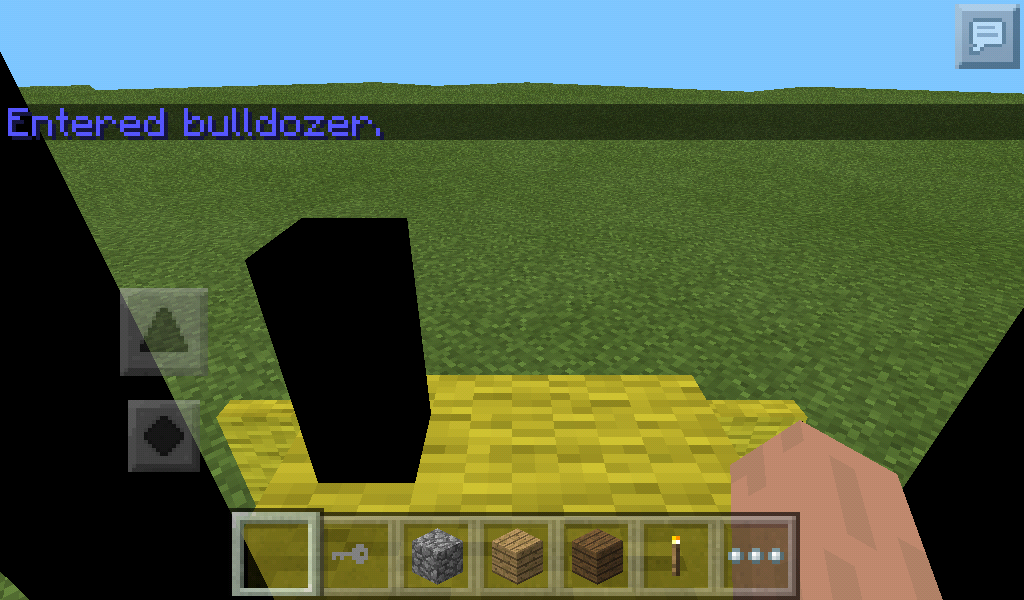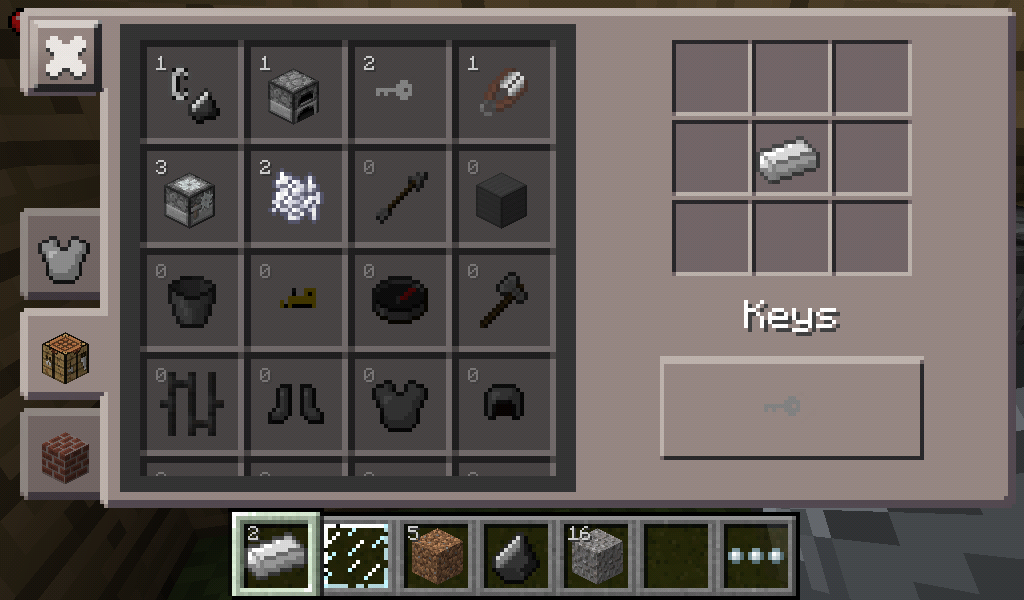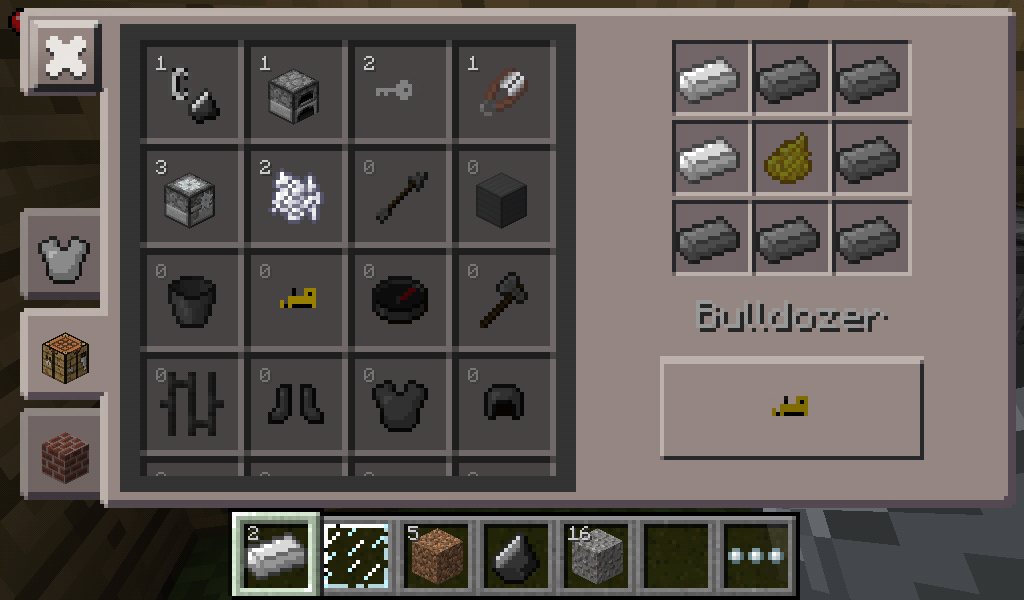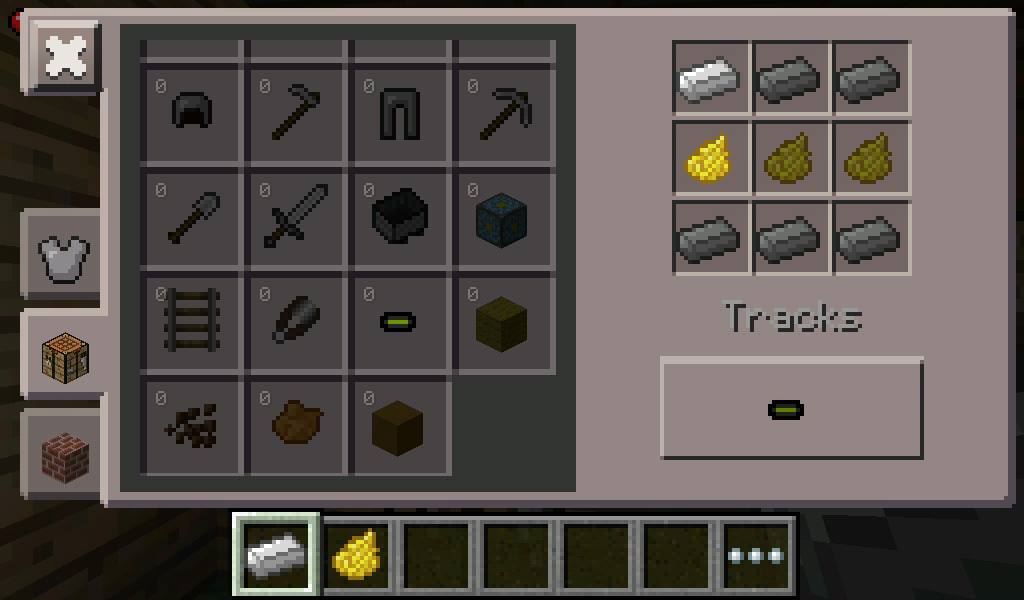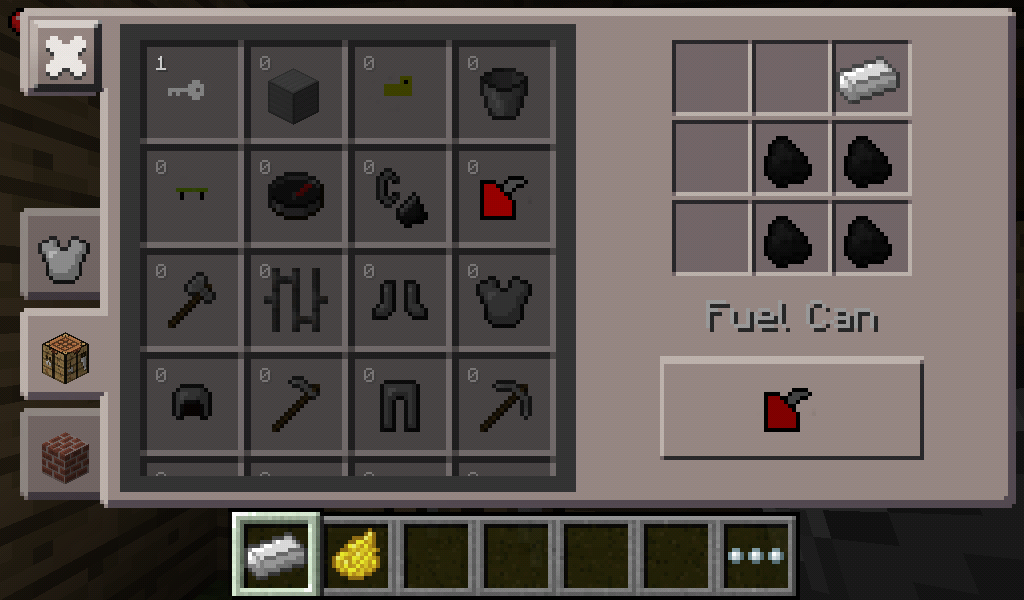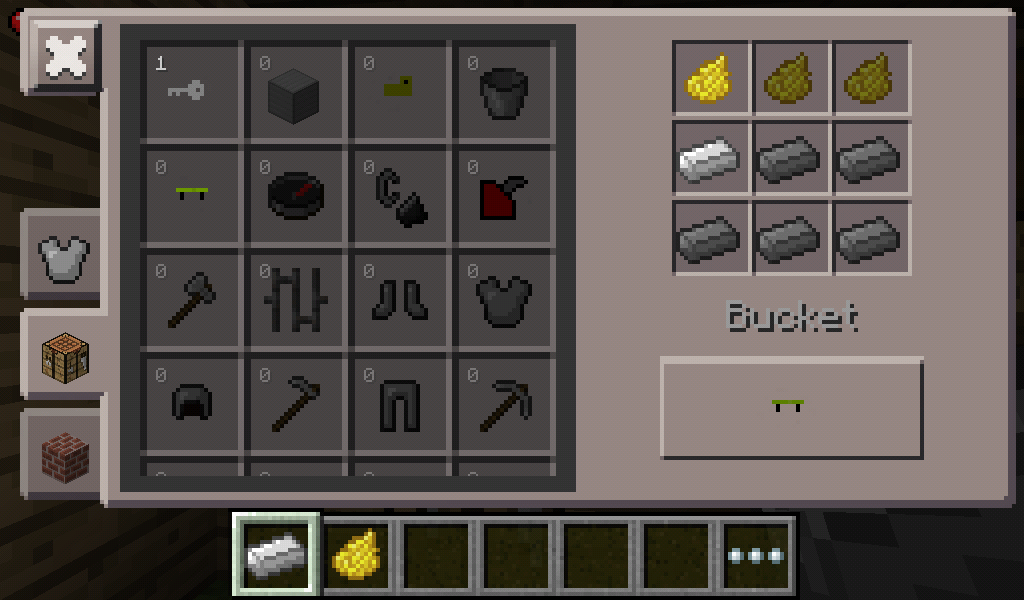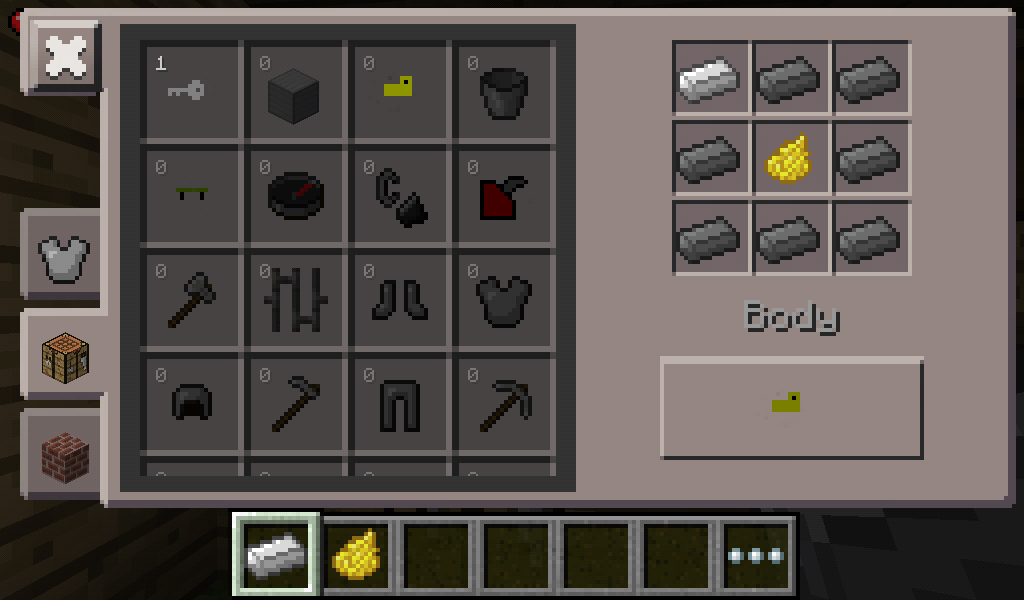 A NEW UPDATE FOR THE MECH MOD (FOR 0.11+) IS AVAILABLE, CLICK HERE!
Download Mod
Download Textures
Download links are for the new Mech Mod.