Mech Cars is the third mod in the Mech series by TDS200. Before you can go for a ride you first of all have to craft the car. It's an easy crafting recipe (which can be found below in the images) and only requires a couple of items, such as a car body, wheels and soon you've got the car ready to roll.
The car is quite small and doesn't fit more than one person at this point being but it sure adds some speed and lets you get from one place to another faster than if you were to walk.
Impress some villagers with your new car or why not just go for a roadtrip on the countryside.. the possibilities are endless!
Item IDs
Car Body – 482
Wheel – 481
Car – 483
Keys – 471
Fuel Can – 475
Engine – 477
More Mech Mods
Creator: TDS200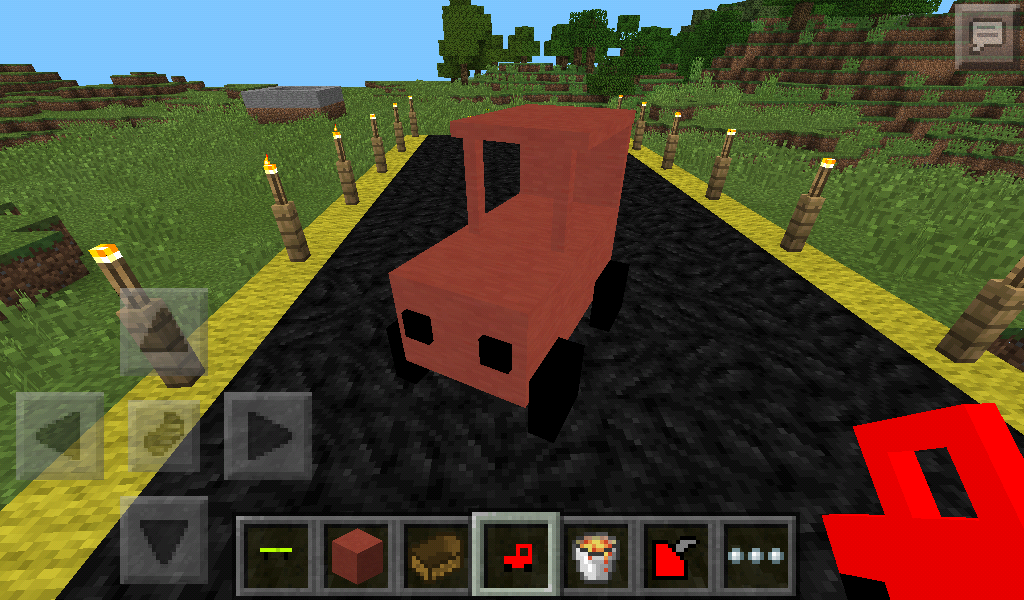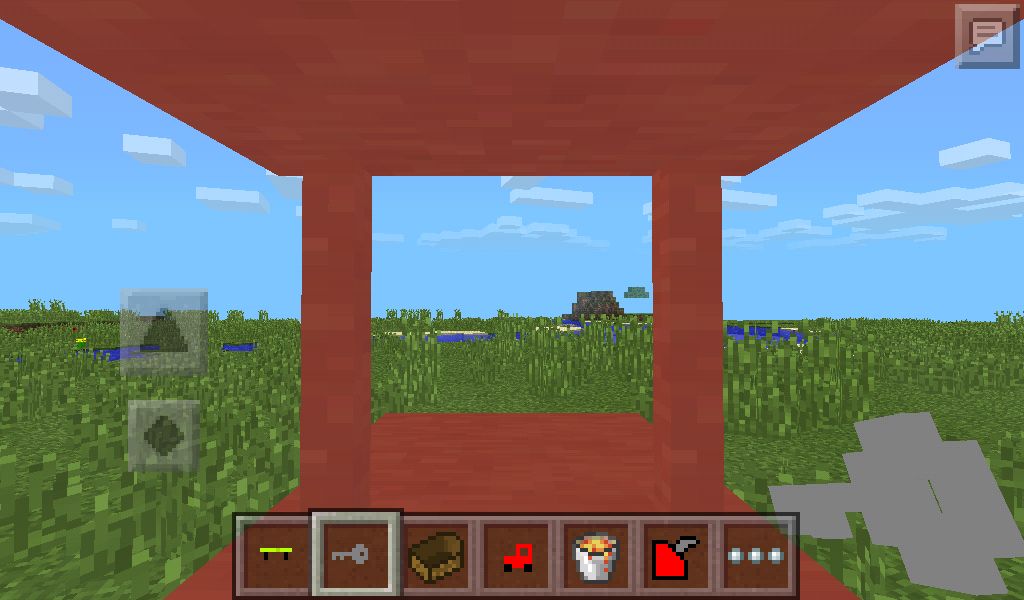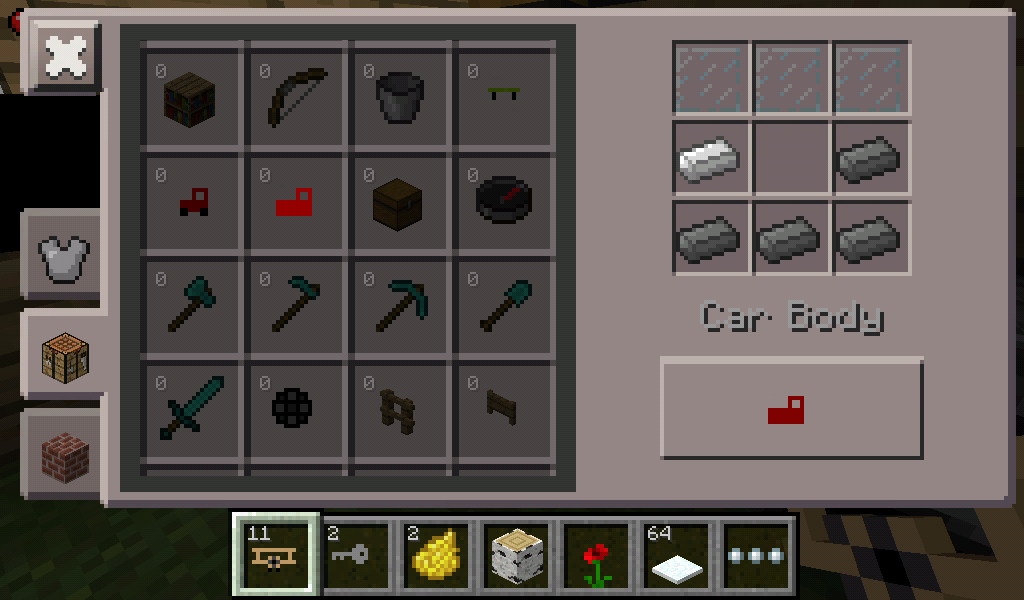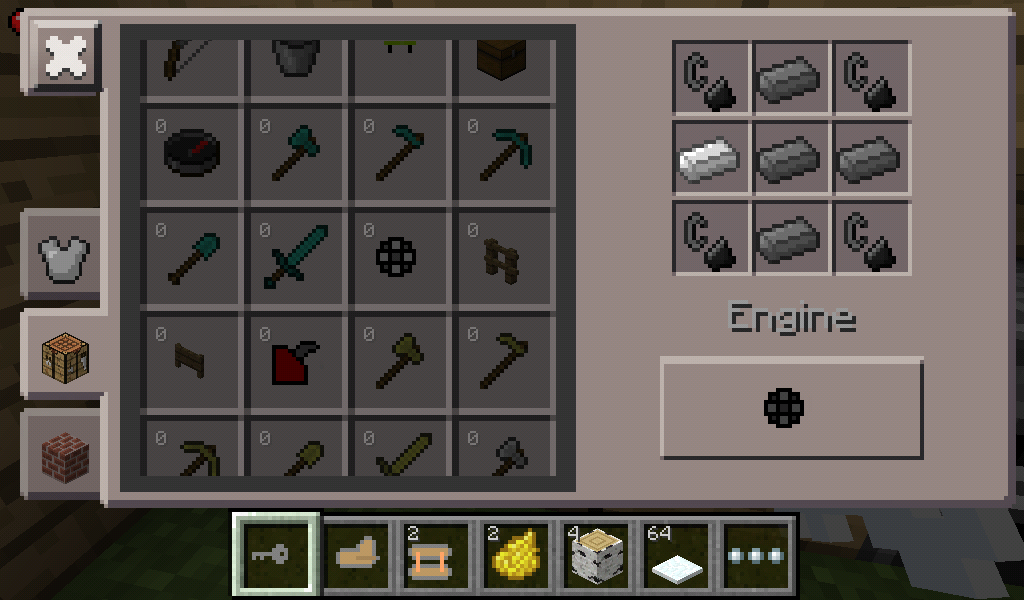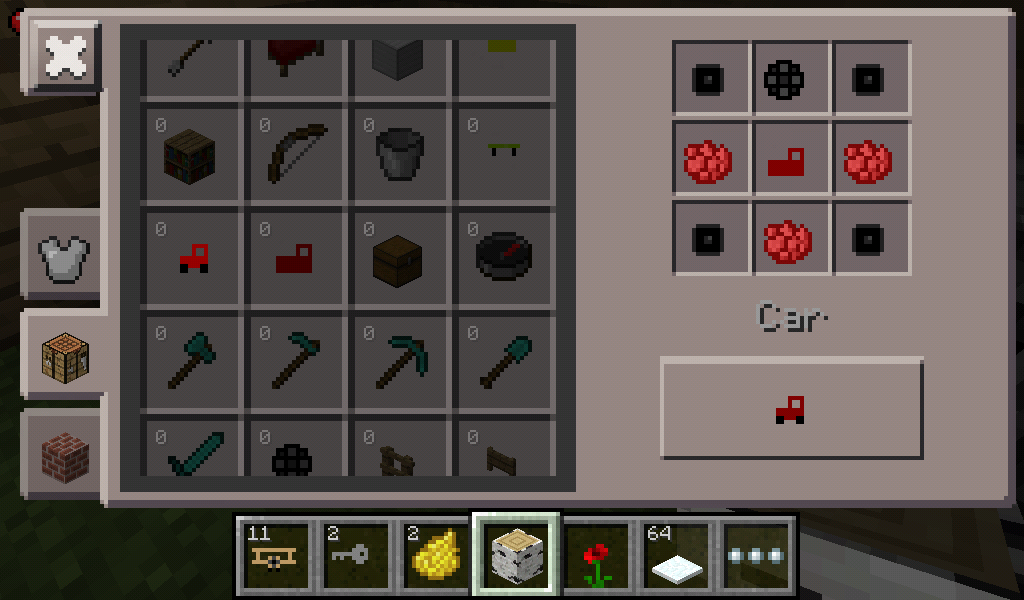 A NEW UPDATE FOR THE MECH MOD (FOR 0.11+) IS AVAILABLE, CLICK HERE!
Download Mod
Download Textures
Download links are for the new Mech Mod.