This add-on replaces the existing Creeper with a MeduCreeper. The MeduCreeper is a creeper which can be both on land and underwater. It has a new set of abilities which makes it no longer explosive and it will instead shoot fireballs at players.
Creator: Team Infinite Minds (Twitter Account) (Discord) (Website), PikachuRaton (Twitter)
How does it work?
The MeduCreeper is basically a creeper with some of the skills of a squid (e.g. breathing underwater). It is dressed in a blue swimsuit and instead of exploding it will now shoot fireballs at players. It doesn't matter whether you're underwater or on land, either way it will shoot there fireballs.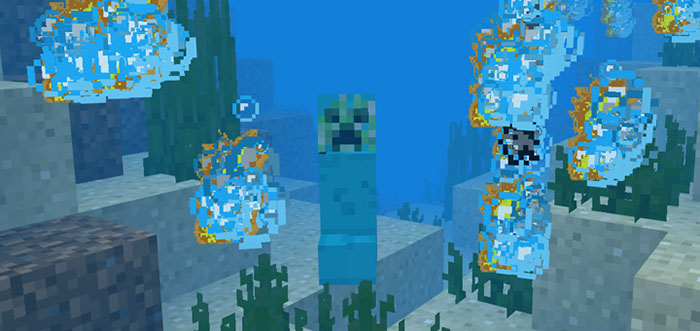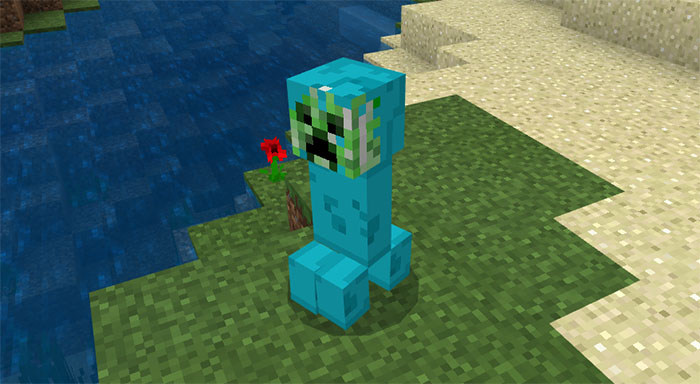 Installation
Apply the packs for a world
Create the world