Mega Destroyer is an awesome PvE map which lets you play 12 different PvE arena games against computer controlled mobs. Once you've won some games and gained enough coins you can purchase upgrades such as new classes. This map is amazing if you want to train your battle skills in a controlled environment. But also really cool as it keeps statistics such as total kills and deaths.
Creator: TheEnderface, DarkPhantom, Animature
Updated: 28 January, 2017 (bug fixes, 500 coins per kill)
How to play?
There are 12 different PvE (player versus environment) games to play. As a newbie I would recommend to start out with ones described as "Easy" or "Very Easy".
Before entering a level you will be able to choose between 6 different heroes. For the first couple of games you will only be able to select the Griefer. But as you level up you will be able to unlock more classes.
Archer (Level 60)
Arcanist (Level 150)
Mage (Level 30)
Warrior (Buyable class)
Reaper (Level 100)
Griefer (Level 0)

The objective in each game is to destroy the other team's egg. Everyone (besides you) are computer controlled non-player characters. Each kill will give you 500 coins which you can spend in the shop.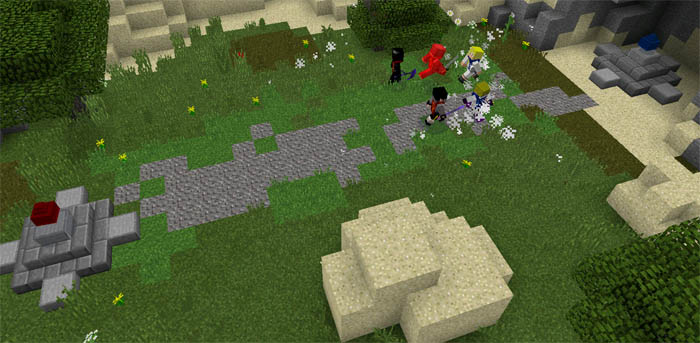 You destroy the egg simply by hitting it until its health reaches zero.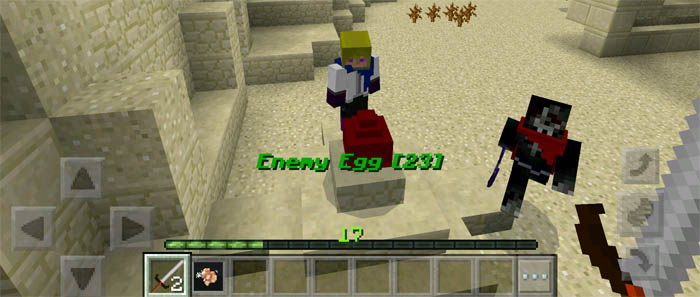 But you always gotta keep fighting as the other team will always try to kill you. Each class has a special skill. Long-tap on the screen to use it.

Once you have won a game you will get some coins. The coins can be used for purchasing upgrades.

To view your total coins select the first hotbar slot. If you can't see the coin item in your inventory then just restart the game and it should be visible.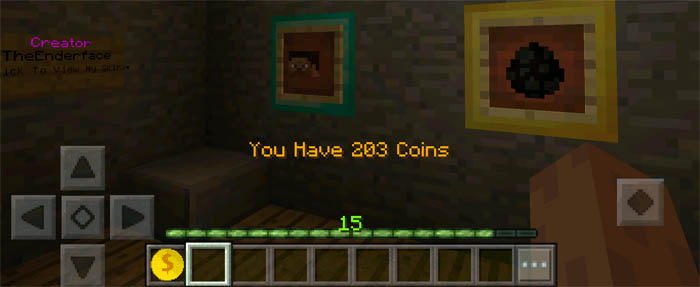 These are the classes which can be purchased.
Berserker: ground slam, earth berserk ($120000)
Reaper: regeneration, midnight poison ($70000)
Archer: arrow, ice barrier ($30000)
Mage: teleport, ender helper ($10000)
Warrior: fireball ($5000)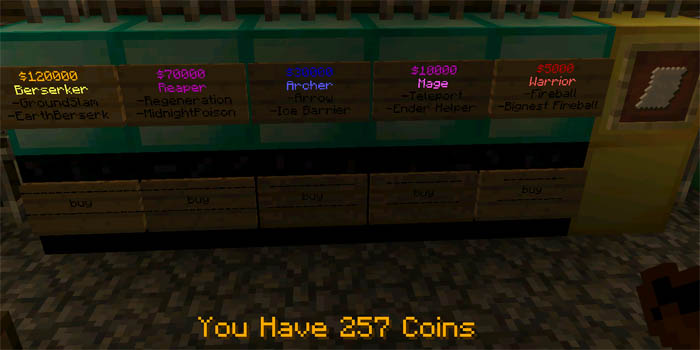 Feeling lucky? Go to the Coins Bomb room and gamble to win coins (or lose it all)!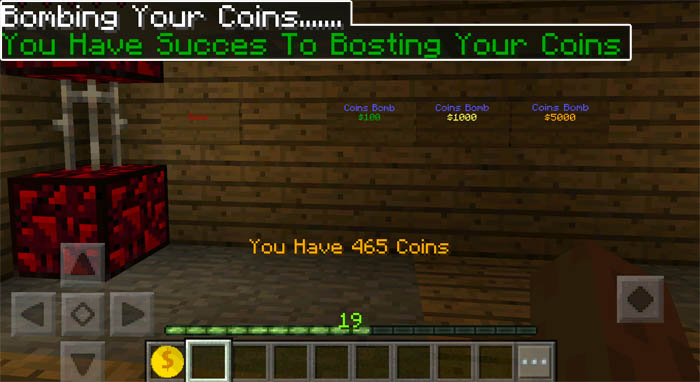 Important: This map requires a ModPE mod which is included in the download. I tested it with BlockLauncher and there it worked fine.