Welcome to Valdin City, huge metropolis with a giant amount of things to explore, in the city we have many Skyscrapers, mansions, shops, hospitals, services, and almost all of the builds are decorated.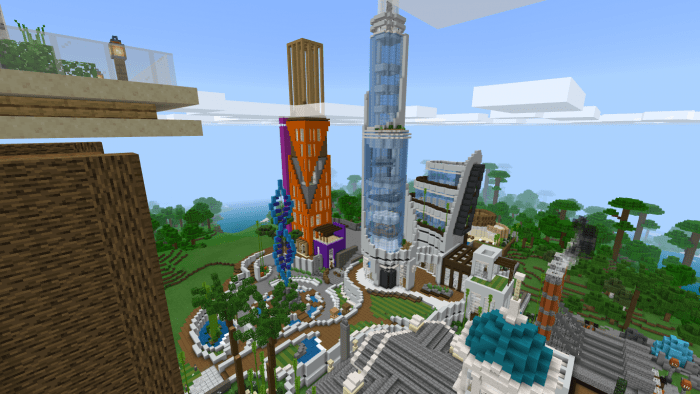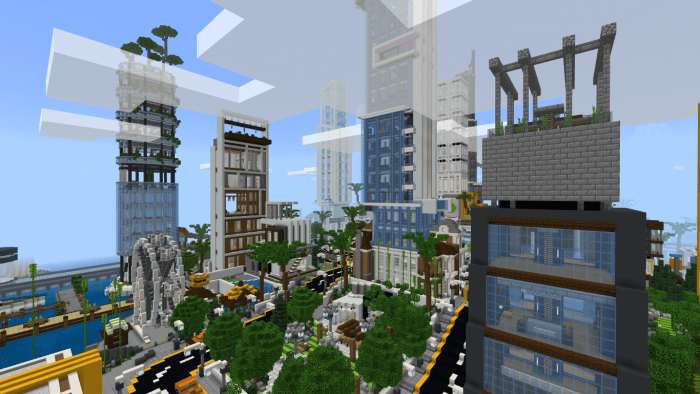 This is an update of Valdin Land but, this map is bigger by far than the initial map, what was a small project, became one of the most beautiful cities you'll see on this game.
Hope you enjoy this amazing map that I have been building for a year, there are secret places, and easter eggs.
Links to support me (optional) by Paypal are in the map.
Creator: SimonValdin
I recommend to play with friends!
This world has:
+60 Individual houses.
9 Skyscrappers (+100 blocks tall)
+20 Tall buildings
Many railways
+30 Shops/restaurants
Around 10 Luxury Homes (mansions) and vertical luxury homes
1 National Palace
Many redstone systems and command block system.
A total of +200 Builds.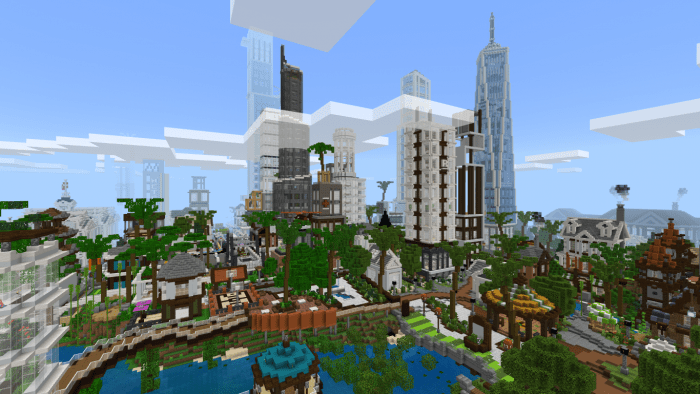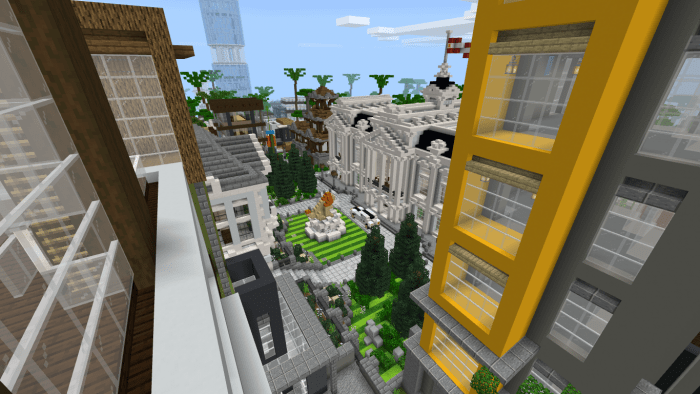 I added new skyscrapers, new mansions, more pathways, streets, and railways and a secret bunker.
Downloads
Supported Minecraft versions
1.12