This is it! My type of view for the perfect middle school. Roleplay a student or administrator. You can do just about anything you'd like. The inspiration for education and a successful future insured. Be the best you can be and whatever you want to be, remember you can do it. Success is coming your way. That's why I say have a Great One & enjoy!.
Preview
ALL PHOTOS WERE CAPTURED BY REALDAJUAN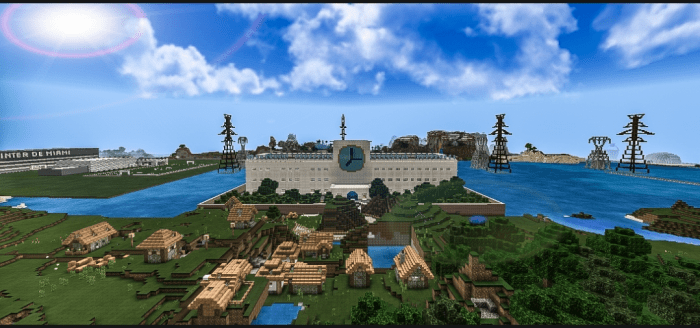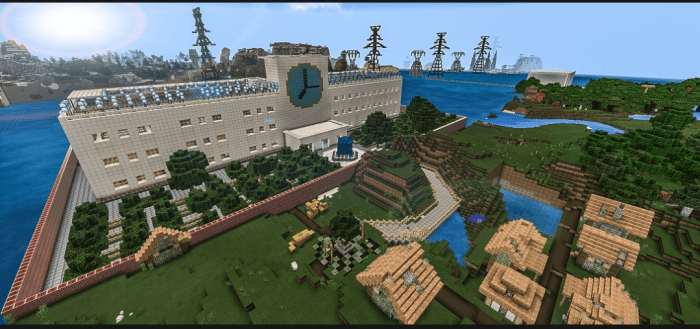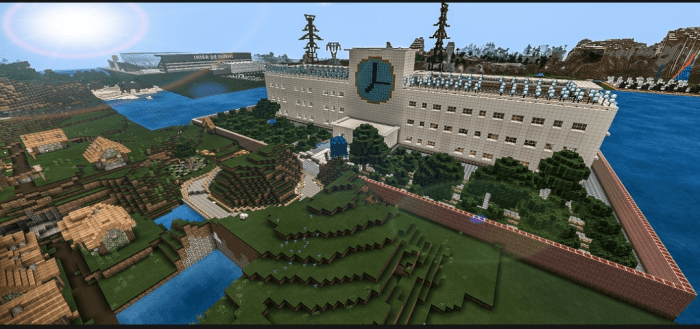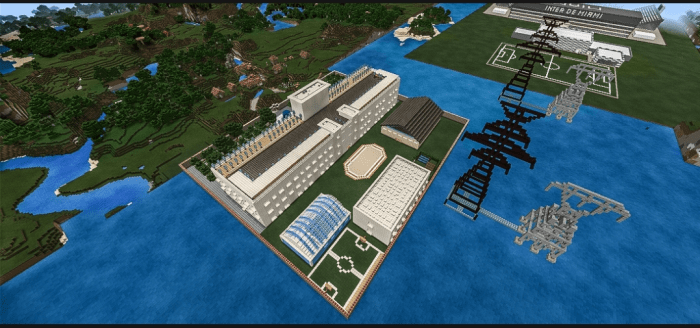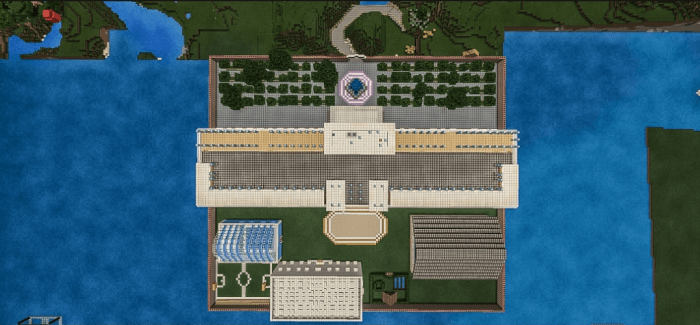 Main
I've had this project built near my state of the art Electric Transmission Towers. This is my final map for Season 1. I had this build in my to remind our younger crowd that it's never to late to dream big with an education. Use this Roleplay Adventure map to give you the motivation to reach for the stars. I had so much fun building for you all and I plan to break for a long while. I'd like to focus on the world around me and look forward to a brighter future for myself. I appreciate all of your support. At the time of me writing this we've reached over 20,000+ downloads across all of my maps according to Mediafire and may many more of you come to enjoy yourselves 😎. Have a Great Life Minecraft Family. Shout-out to the MCPE DL team for making this all possible. 👋 😷
Credits
M7MOGAMER – Aero Star Modern Texture Pack
– M7MOGAMER wrote, This texture pack is not for survival mode or medieval/rustic style building, so please do not use this pack in stuff that's not related to modern/futuristic building style.
– RDJN wrote, Do not use the Texture Pack without giving M7MOGAMER full credit and be sure to link your project to his MCPE DL project.
(SEASON 1 ADVENTURE 19)
*Had to do a grammar fix, everything is fine now.
Installation
Download Instructions
To Install this map, I've given you 2 options. Choose one. You can DOWNLOAD the .mcworld file or .zip

For the .mcworld edition you should be able to import it. For the .zip edition you can download it, unzip it and move the folder inside to your MinecraftWorlds folder. Hopefully this was convenient for you.
Downloads
Supported Minecraft versions
1.16