Even though the military armor is less protective than lets say and iron or diamond armor it's far more realistic and better looking in terms of realism and style.
The entire uniform (except for the helmet) uses a new item added in the mod called paddings to be crafted. The paddings is what makes the vest bullet proof combined with the iron (at least in the Minecraft version of the vest!).
It's more of a cool type of armor than practically useful but it's still definitely worth a download if you are into the army thing.
Creator: Enter_Pe, wilco375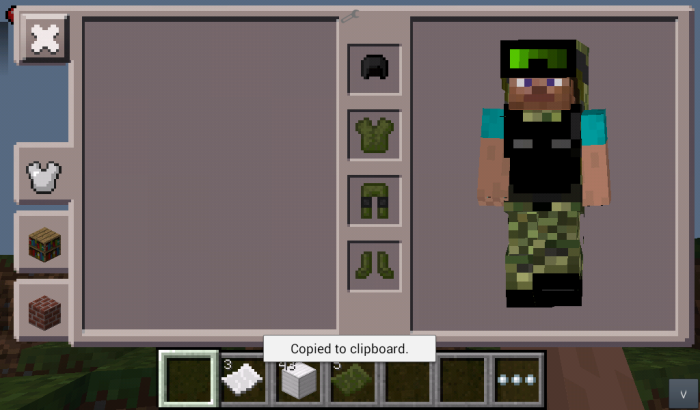 Item IDs & Crafting Recipes
Padding (410) – 3 iron ingots + 6 saddles
Army Helmet (302) – 5 iron ingots
Bullet Proof Vest (303) – 5 iron ingots + 3 paddings
Army Boots (305) 2 iron ingots + 2 padding
Bullet Proof Pants (304) 5 iron ingots + 2 paddings