This is is a great addon for anyone who enjoy the functionality of TNT blocks in Minecraft as it adds some new features relating to explosions. A Mine-Bomb is one such feature which allows you to throw primed TNT blocks. Another great feature is the cannon which got the ability to shoot explosive bombs at the enemies.
Creator: MicoLets_MC, Twitter Account
Features
Experience Bottles (also known as Bottle o' Enchanting) has been replaced by Mine-Bombs. It's a bomb which can be thrown and spawns a primed TNT block. The TNT has been retextured to look like a dark blue bomb. It causes a small explosion and a great knockback effect.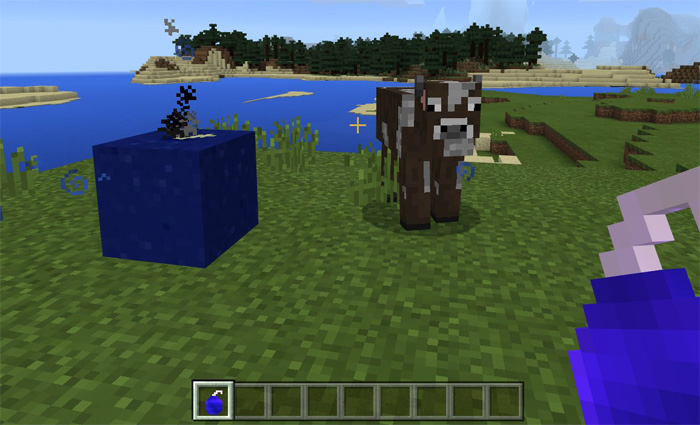 Wither Skeletons have been replaced by cannons. Place them strategically at a few different locations around your base. They will automatically start shooting primed TNT bombs at hostile mobs.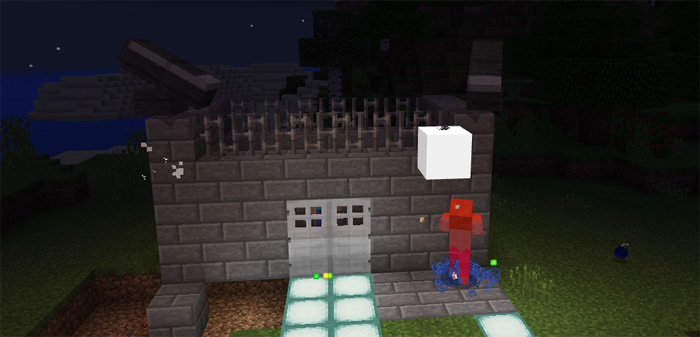 Both the creeper and the skeleton have new textures.
Skeletons have the ability to throw Mine-Bombs.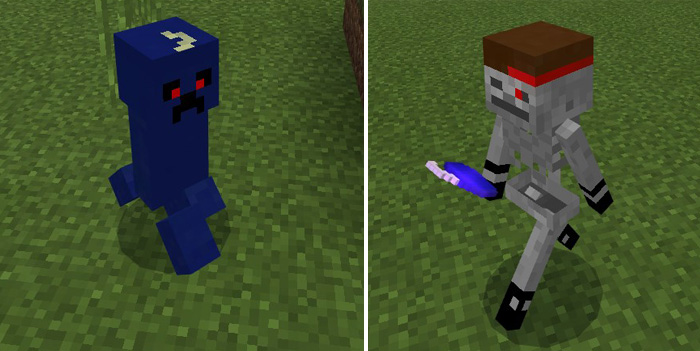 If a creeper explodes it will also cause a small fire.
Installation
Activate the packs for a world in-game
You can get a .ZIP file for this addon here.