This Pack Includes the most famous and liked Minecraft default animals
It's a small skin pack but you can have fun with it!
All skins are almost the same as Minecraft animals.
Enjoy becoming an animal!
TWITTER: https://twitter.com/SimonIT71111471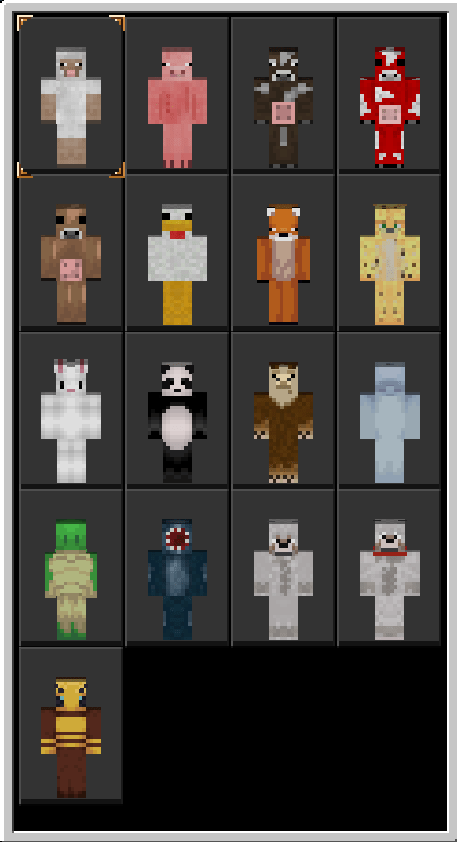 All animal skins:
Sheep
Pig
Cow
Mooshroom
Brown Mooshroom
Chicken
Fox
Ocelot
Bunny
Panda
Llama
Dolphin
Sea Turtle
Squid
Wolf
Tamed Wolf (Dog)
Bee
If you have other animal skins you want to add in the pack, send it to me on twitter, youtube or down in the comments!
"Activate Notifications" removed                                                                  
Installation
Click one of the links

Complete the robot reCaptcha

Do everything that he tells you, read an article etc.

When you download it, it should open itself (if it's a mcpack) and import in Minecraft

Enjoy the skin pack!
Downloads
Supported Minecraft versions
1.12
1.13
1.14
1.15 (beta)
1.16