Do you want to troll your friends without them even knowing you are the one whos trolling them? Do you want to have a great camouflage from other players? Do you want an addon for your Block Hunt map? Well here is a perfect addon for you.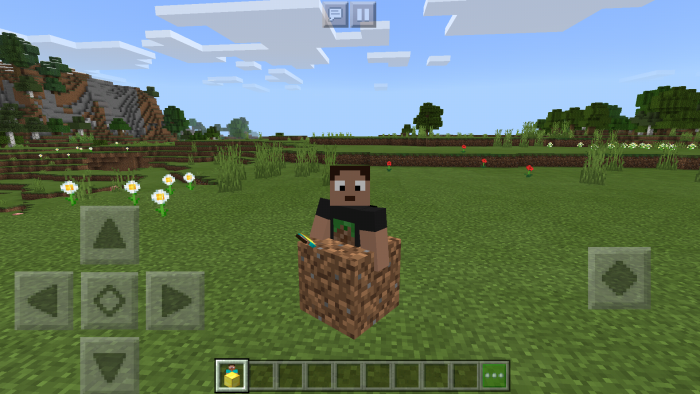 How does it work?
Minecraft Block Morphs (Formerly Known as Minecraft Block Heads) lets you transform from one out of a hundred blocks implemented on this addon. Now it doesn't replace the six skulls in game but now it uses custom entities to have these hundred blocks. You don't need to change the slider in the resource pack you just need to search your desired block in the creative inventory or just summon via commands.
Before Using

Use "/give @p repeating_command_block".
Input "function morph" and set to always active.
Spawn or Summon your desired block and walk onto it.
How to Remove

Simply use "/function remove"
Warning:

If you wan't to use this addon for your map, Its Free to use just as long as you credit us.
Do not make a copy of this addon to other sites without our permission.
Do not use other links to share this addon. Just use this site to download this.
Have fun trolling your friends.(͡° ͜ʖ ͡°)
Installation
Downloads
Supported Minecraft versions
1.10