Are you tired of repeatedly building roads, street lights and sidewalks? Have you ever wanted to start a proper Minecraft City before? Well now you can with this simple city layout map.
This map will visually teach you how to build impressive road layouts and traffic lights. In a proper city, you want your roads to be as good looking as possible. This would allow you to focus on laying out where you want your commercial and residential buildings to be placed. in addition, I have already built an impressive park in the middle of the city. I hope this map would be to help you improve your city-building skills. Feel free to expand the road layout when you are finished.
This map has an arrangement of different sized plots for you to build on, ranging from massive to small. In addition, I have designed it so the build-level is at Y level 20. This would give you the ability to build underground basements or bases.
Massive plots – 173 x 82 that makes a total area of 14,359 blocks, These massive plots will allow you to build much larger and more complex structures. For example, skyscrapers, factories and large buildings. You will have access to 11 empty massive plots from the get-go.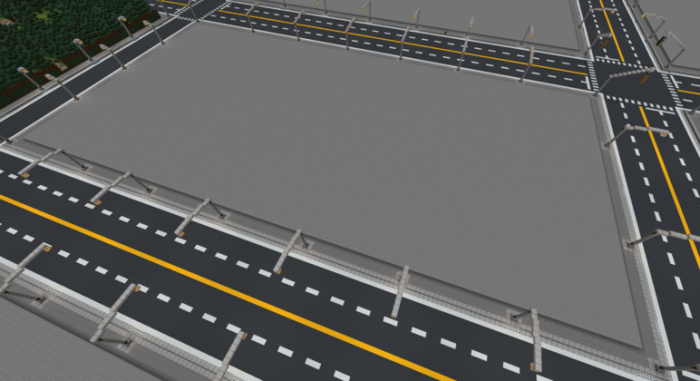 C-type plots – 173 x 82 that makes a total area of 13,439 when you take into account the road built inside. C type plots allow you to build more complex buildings that connect to the road. For example, car parks, gas stations and many more buildings connected to one another. You will have access to 4 empty C-type plots from the get-go.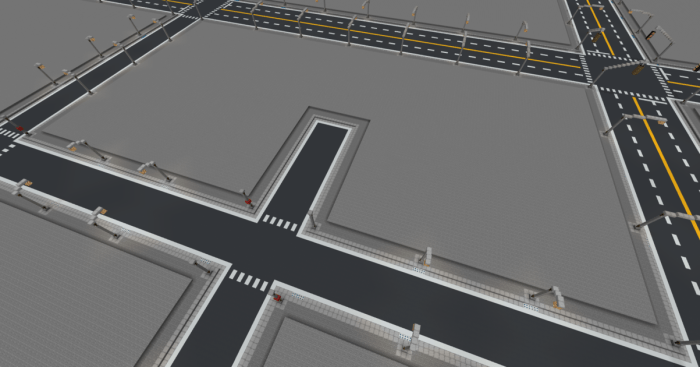 Small plots – 72 x 82 that makes a combined area of 6472 blocks. These smaller plots allow you to build much smaller structures such as residential houses and smaller shops for your citizens. You will have access to 40 empty small plots from the get-go.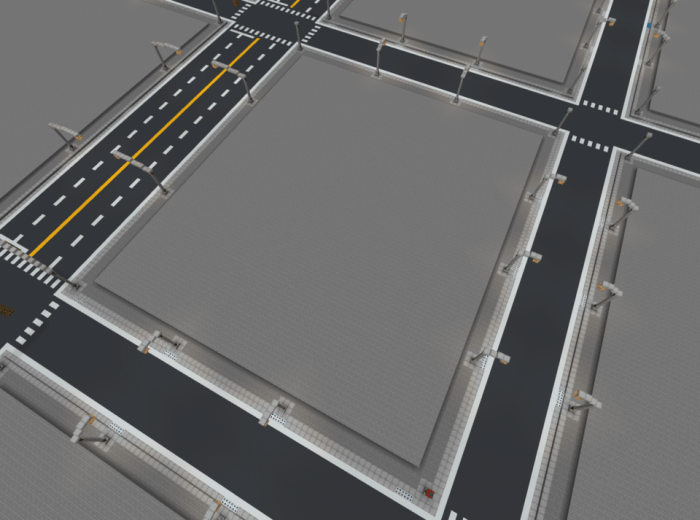 Built-in park – You will immediately have access to 173 x 82 sized park. This park contains pathways to the central water fountain and to the picnic area. You may also find and underground map room of your city in it. Although beware that the map room may cause a lot of lag for lower-end devices. Feel free to burn down the forest as it looks cool when doing so and I also won't care.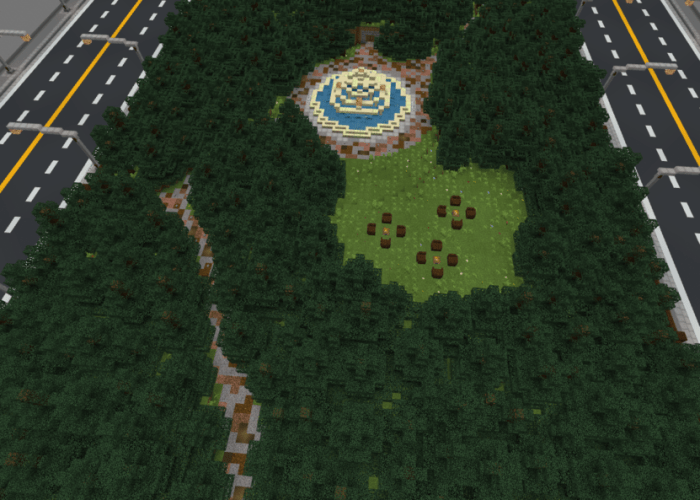 Built-in Lights – In this map, you would be able to see an arrangement of different street lights and traffic lights. The street lights should allow you to not worry out lighting up your roads as they give you an ample amount of light.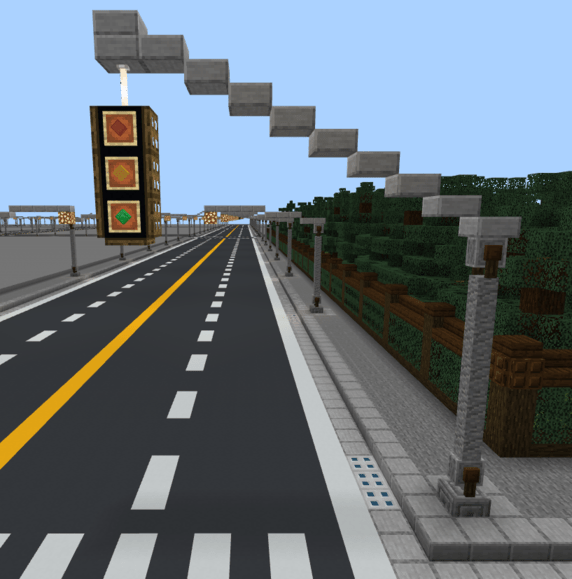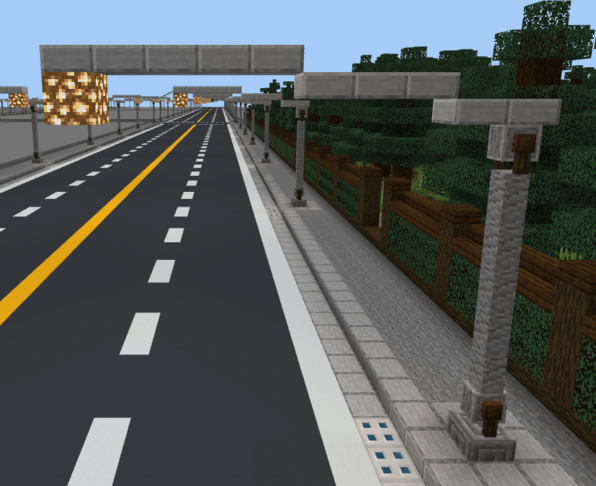 Nighttime View – This map should be aesthetically pleasing to look even at nighttime.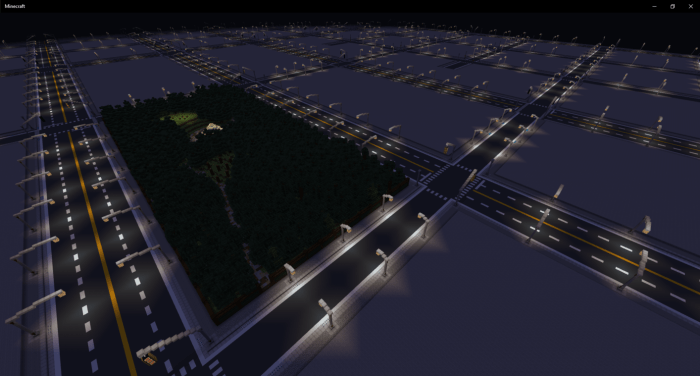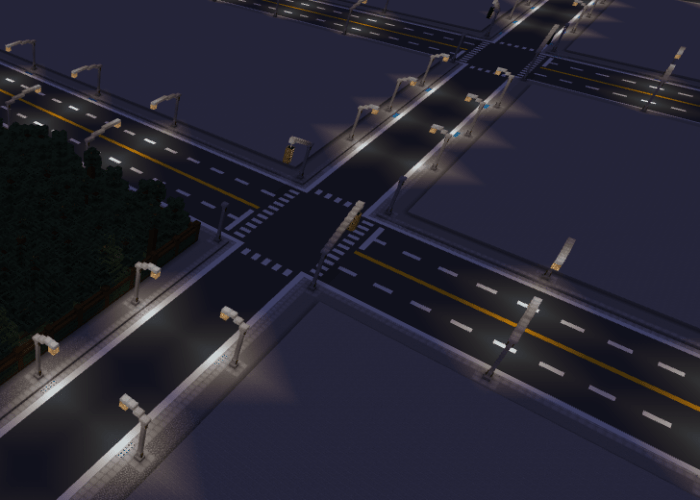 Disclaimer and property information – I do not give permission for people to re-upload this world to the internet at this current state without pasting the link to this page.
I have uploaded a step-by-step tutorial on how to download files through Linkverstise.
Added an updated version of the map to this page. 
Added detailed description of what you would expect to find on this map.
Installation
How to Install
For this guide, I will be showing you how to download files through Linkvertise. Please be understanding that I am providing these files for free and that I only want you to spend around 10-15 seconds of your day to view some adverts. This would help support me creating more maps in the future.
Linkvirtise is one the best link shortening site in German-speaking countries! The benefits of using Linkvertise other then any other website is that they do not use popups that hide what you are looking for. They also do not use any annoying layers of adverts that try to make you download from random websites.
Step 1: Click on what version you would like to install. You should them be sent to this page shown below.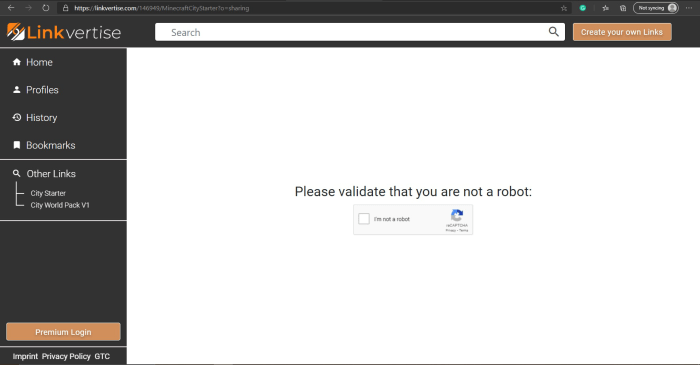 Step 2: Please click on 'I'm not a robot' box. This would make sure that you are an actual human being trying to download the template. This would then send you into the next page.
Step 3: This is important that you make sure that you are downloading the correct file and not a virus. Please make sure that the author name is "SigningTIme". This would make sure that you only download files that I have uploaded. This would minimise the risk of you accidentally downloading a virus.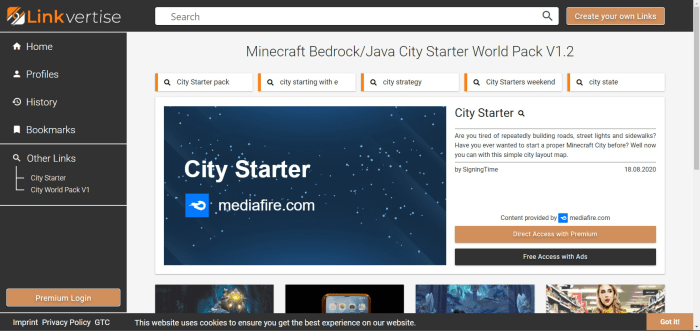 Step 4: Depending on if you have an account on 'Linkvertise' please click on "Free Access with Ads". This would help support me making free content for you to download for free and would only take 15 seconds to do. An image of what you have to click would be shown below.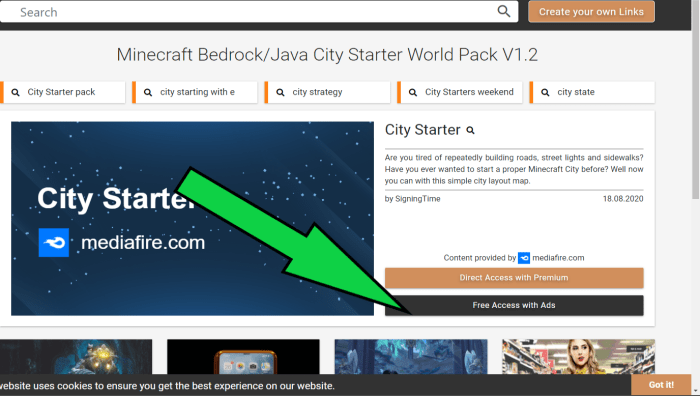 Step 5: Your next step is quite easy since you only need to select "Discover an interesting article" and be shown to the next page.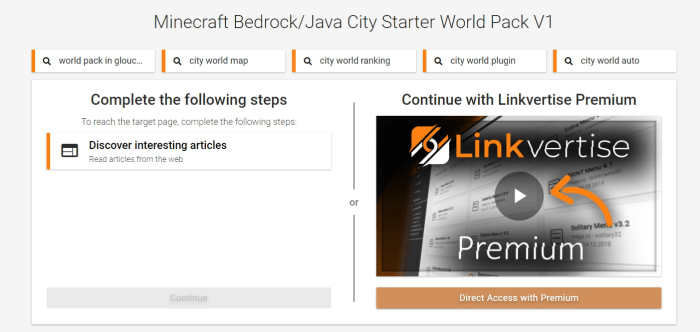 Step 6: Well done. You have nearly completed the step by step guide on how to download a file from Linkvertise. Simply, wait 10-15 seconds for the timer to go down or feel free to click on an advertisement. This option opens a new tab for you to browse. Once you are done, go back to your original page and click on the 'X' on the top right corner on the pop-up. Please make sure that you do not download anything before you get down to the last step. An image would be shown below to help guide you through this step.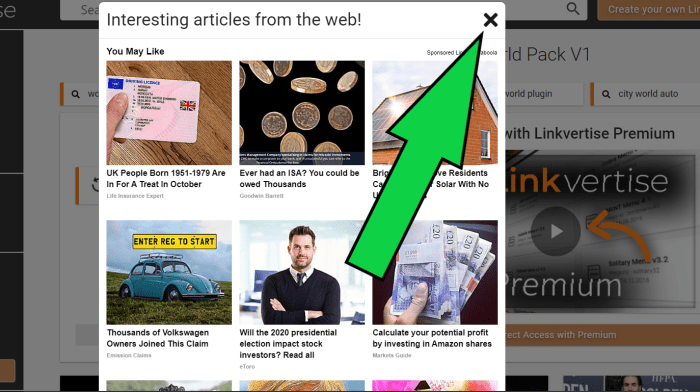 Step 8: Next you should be back on the original page. Please select 'continue'. An example of what you should see will be shown below.
Step 9: Well Done! This is your final step. Before you click on 'Download' please check that you are downloading the right file. I hoped that you have enjoyed this tutorial. Have fun and have a good day!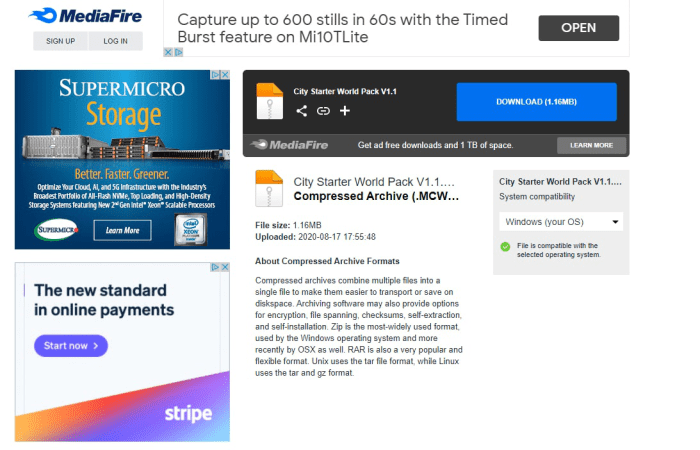 Downloads
Supported Minecraft versions
1.14
1.16
RTX Beta