Welcome to Minecraft Classic! For the first time in Bedrock Edition, enjoy the 1 and only Classic addon! Not only was the xp system removed, but for the first time ever; the OLD HUNGER is back!!!!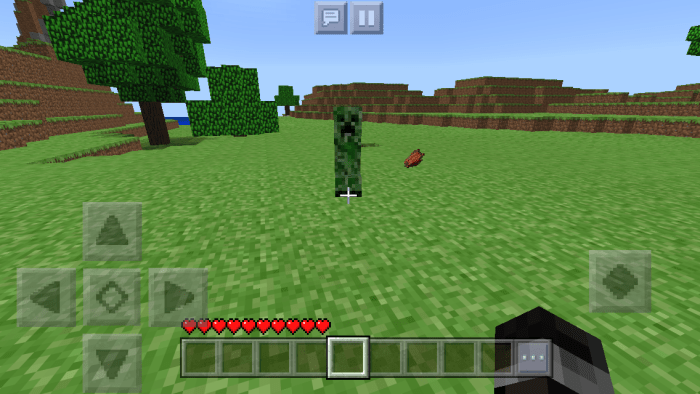 MOBS
Let's get into it! Mobs up first! Most new mobs will no longer spawn in the world and those that do have been altered. The creeper is restored to its dark shaded green and to the EnderMan his green eyes. In addition (this part literally took 10 hours to figure out) the EnderMan also has its old smoke effect!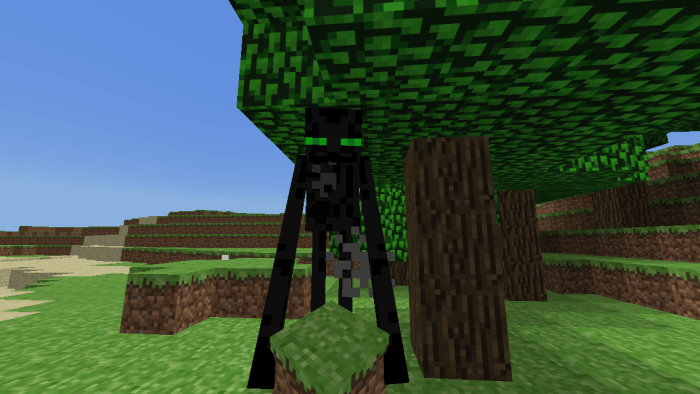 Now for the new stuff. Villagers now have there old textures back. I also plan on removing their badges and adding in the "TESTIFICATE" name tag they used to have. Slimes are also back in their old form. No longer transparent and with dark eyes. I will add their old sound eventually but I'll have to dig out the minecraft alpha files to get them so… yeah… kind of soon.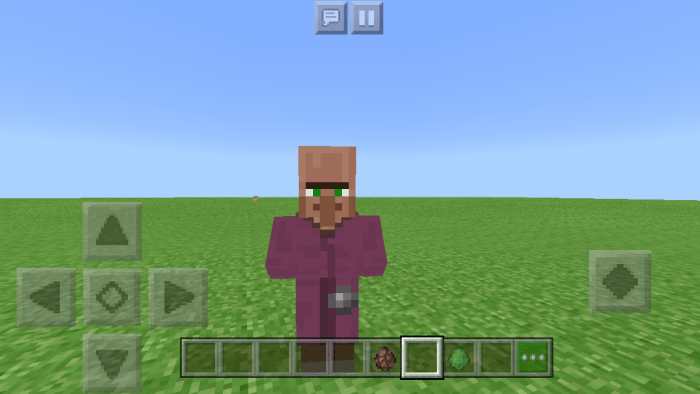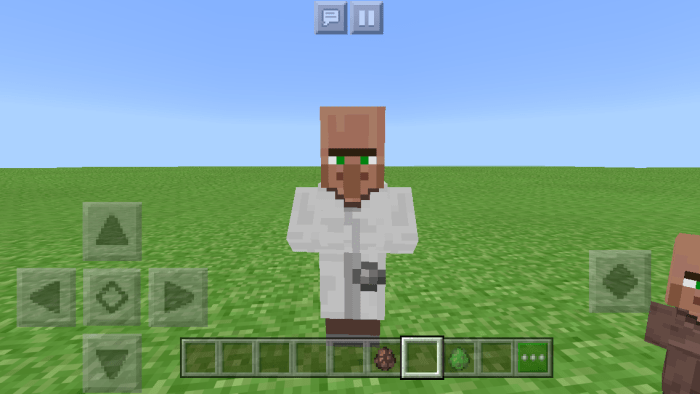 IMPORTANT!
Just so you guys know, I do plan on removing all new biomes and re-adding the old villages. However at the current moment, custom structures are only available in the 1.15 beta and to my knowledge biome editing isn't even a thing yet for bedrock. But once that is done? Full steam ahead!!!
Funny Note
Hey guys! When I was doing the old villager textures, I noticed something really strange. If you didn't know, the old nitwit, priest, and librarian villager skins had "secret" hoods hidden by the geometry files. Well, turns out the new villagers don't have that coded in so… Cloaks!!!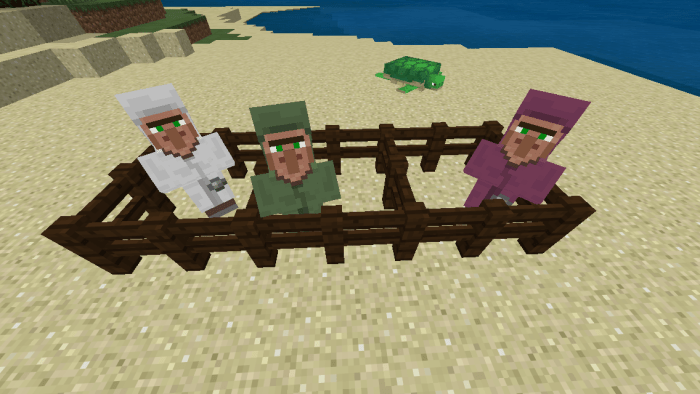 Alpha Systems
Considering the time it took to make this, I could on for a long time about old blocks and stuff. But, I mean, Come on! The new systems are the awesome part!
Starting with xp, the bar has been removed from your hud entirely. In addition, all mobs that still spawn in the game no longer drop xp so without commands, no xp. Simplest way to remove xp functionality? Remove xp itself!
Hunger. Now for the good stuff. In Alpha through early Beta, no hunger existed. No regeneration. Food healed hearts. Simple. The custom raw meat item still exists along with steak but now bread and apples have been added.
*BugFix I've also fixed the bug that still caused starvation so now you're all good to go! Crank that hunger all the way up to 255 because your saturation won't feel a thing!
Random
This was an incredible journey to get here and there so many more unmentioned features to find. Miss the instant oxygen regain from pre-aquatic? It's got that! Don't like the enchanted item glow in a time before enchanting was even a thing? It has no enchant foil! Please do download and enjoy. Please let me know about bugs on my YouTube channel. Subscribe too! I usually upload my new content there before here. Also if you want the ACTUAL version 2, it's at YouTube. Thank You! And remember… watch out for creepers!
Gallery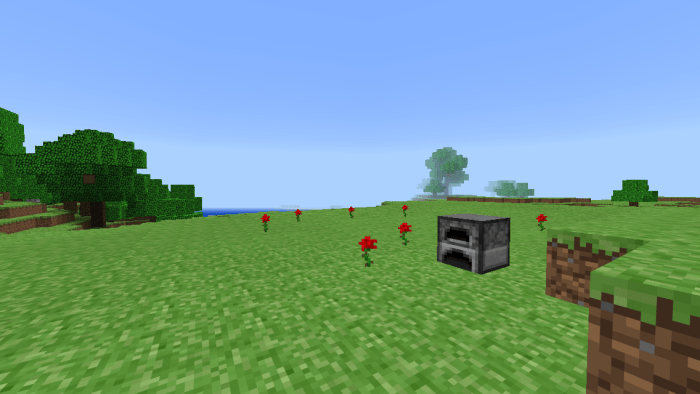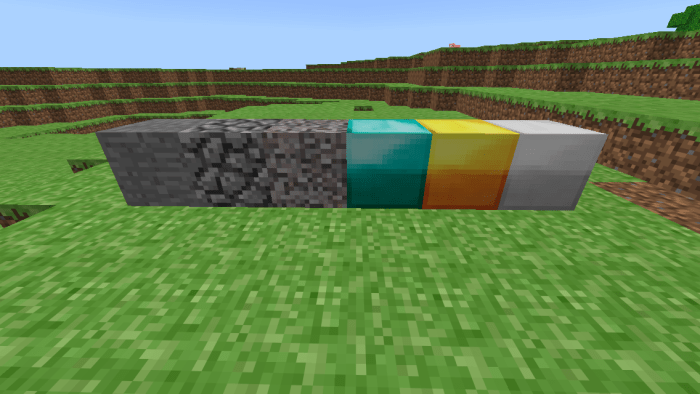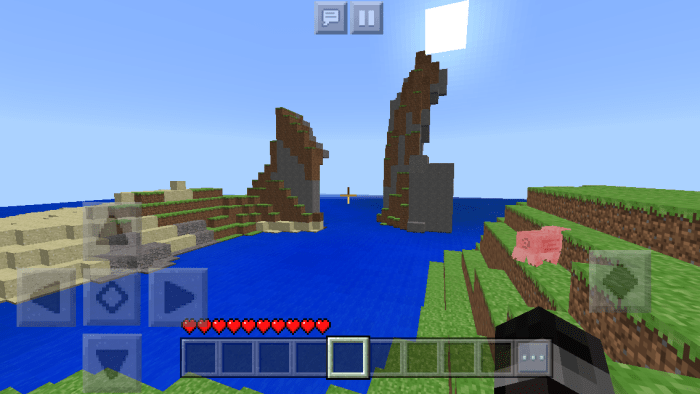 Best experience with these settings!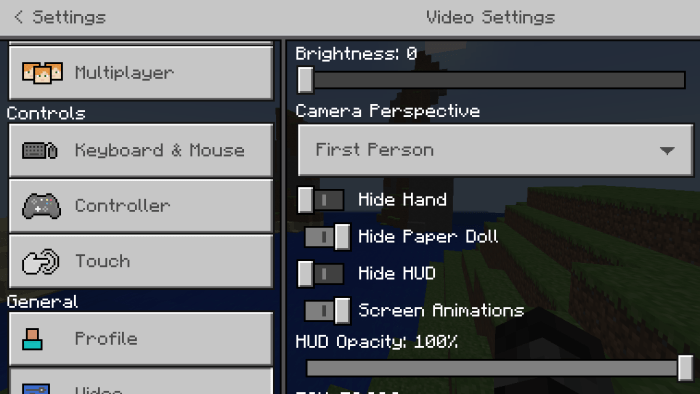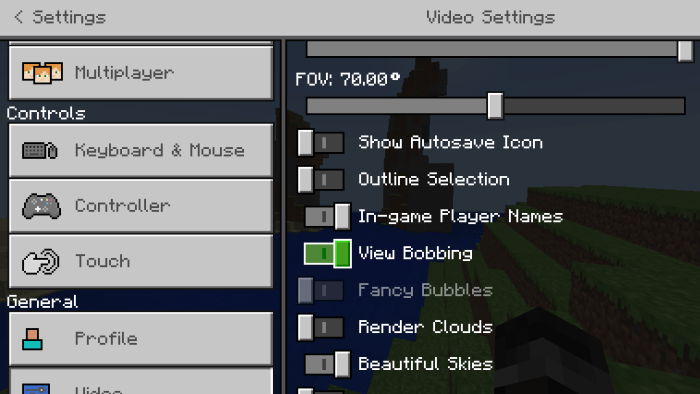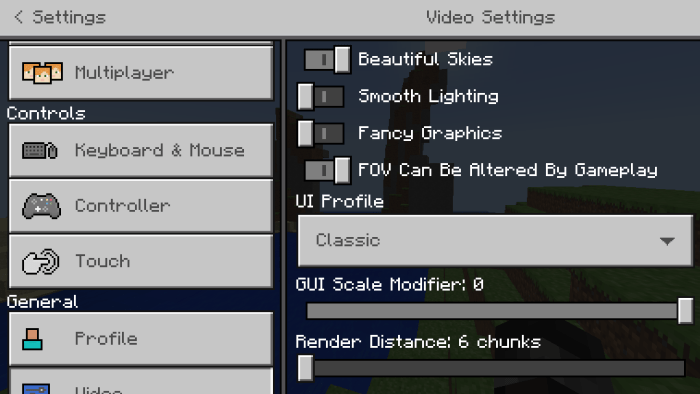 //First up. This is Version 3. Version 2 is on YouTube.
-Added old Villagers
-Added old slime
-Added bread and apples for Hunger System items
-Fixed Hunger System bug
-renamed nether star to "ruby"
-renamed sugarcane to "reeds"
-renamed poppy to "rose"
-added "load level" to death screen
-changed "You Died!" to "Game Over!"
-Various improvements
Installation
!!!IMPORTANT!!!

Make sure to have experimental gameplay on and natural regeneration off. Also make sure vid settings is on Classic, not pocket.
!NOTE! I've had a couple issues with people using some of my content in just the hours it's been out. If you want to use my pack PLEASE credit me. Thank You!😊
Downloads
Supported Minecraft versions
1.14