The Minecraft Derp Skins skin pack is a skin pack that has well, derp skins. Used mainly for messing around or just doing your thing. Who wouldn't want to be a Derp?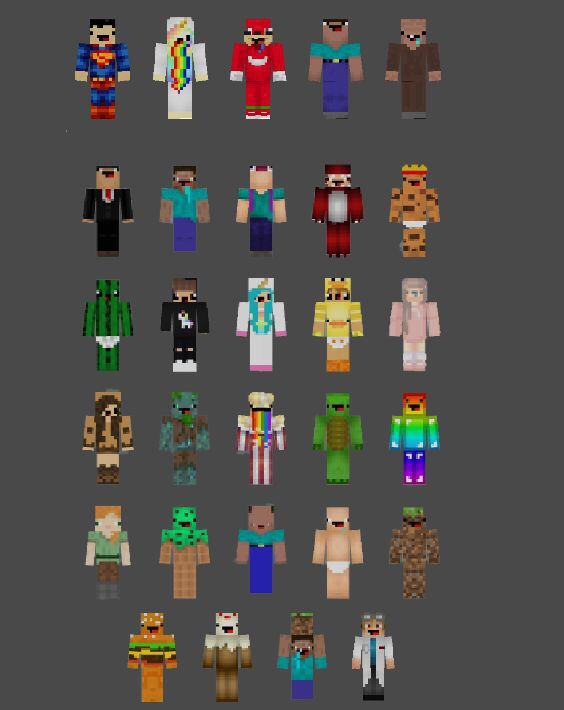 Credit:
SUPERN00Bthe1 – Skins.
The Professor G – compilation and programming.
Translations available for: Spanish, English
•Fixed download link so humans can enjoy.
•Various bug fixes 
Downloads
Supported Minecraft versions
1.10
1.6
1.7
1.8
1.9