Minecraft God adds the possibility to control mostly anything related to your gameplay. Some of the features include a weather manager, in-game web browser, add items to your inventory and mob spawning. There are too many features to mention them all so we highly recommend to try it out for yourself!
Creator: Pixeldroid, Twitter Account
How does it work?
In the top-center of the screen there will be an MCG button. Press the button to open the Minecraft God user interface.

Features
In-game Google Browser
Add/Remove Effects
Enchantments
Fun Miscellaneous (e.g. explode, mob rider, spy, tree capitator, super knockback)
Item Manager
Health Indicator
Spawn Mobs
Weather Manager
And lots more!
Let's have a look at some of the included features.
Mob Spawning
Select in the list of mobs which you want to spawn. The one you select will then spawn at your current location.

Thunderstorm
Use the weather manager to select the type of weather you want to activate. In this case, we enabled a thunderstorm.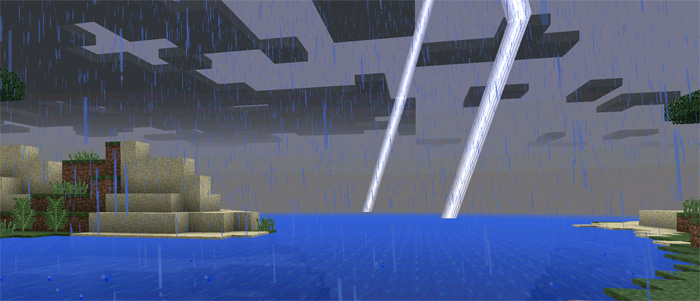 In-game Google Browser
Want to find something out quickly? Open the in-game browser and type your search query.

There are of course lots of more things to explore! Download the mod and test all features for yourself!