This add-on adding all features from the Nether Update from the new blocks, mobs, structures, trees and biomes it's just testing the new update.             
Nether Update add-on features:
Biomes1: the red nether wart forest this red new biome it's coming up on the next nether update, in this biome you can get new blocks the red wart netherrack and red wart logs and new trees with glow wart.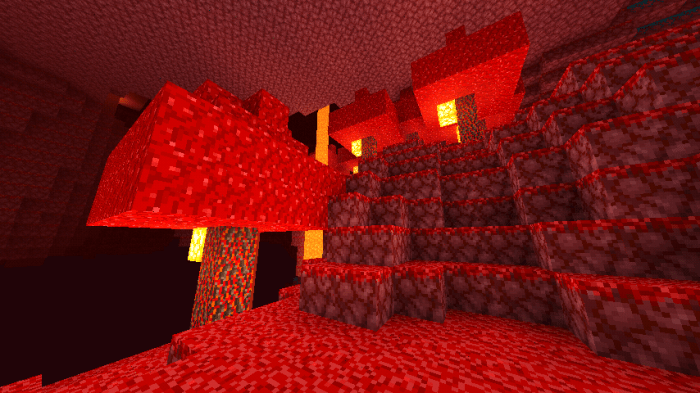 Biome2: blue nether wart forest this same to the red nether wart forest but now with blue colors and with same generation.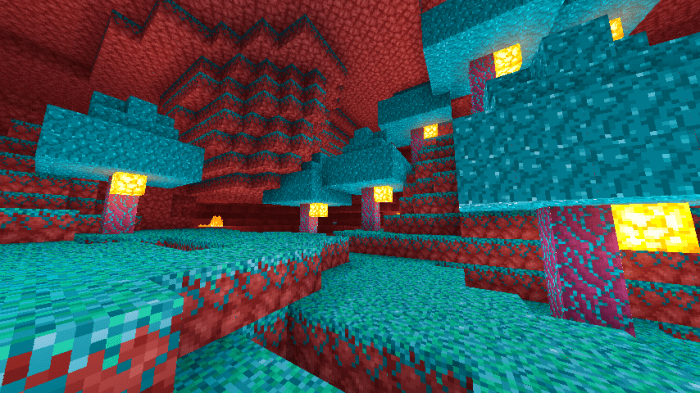 Biome3: the soul sand valley this biome is has own generation it's have fossils and new blue fire with some spikes on the top really it's scary biome! (the blue fire it's actually the sea lantern I replaced him because on the in 1.14 beta the block shape on the custom blocks it's not working).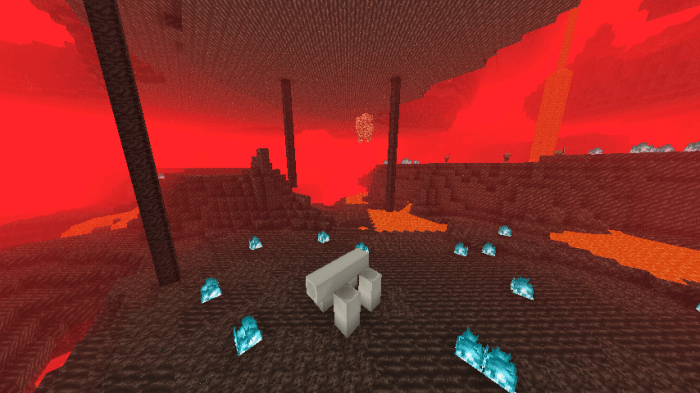 All this biomes it's spawning naturally on the nether.
Okay now we need to going to see the new mobs:
Mob1: the piglins it's similar to zombie pigman but that it's attack you without you hurt him and you can trade with him using gold nugget just throw them and it will giving you 1 or 2 emeralds and if you hold gold nugget it not will attack and it's dropping beef and emerald the beef from hunting the hoglin it's don't like wither skeletons and the new next mob.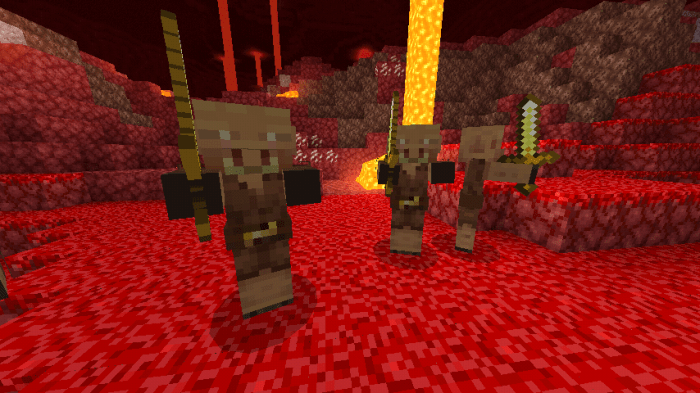 Okay let's move to the next mob it's the hoglin/piglin beast: this scary piggy mob it will attack you it's similar to the pigs but much bigger, this too it's don't like the piglins.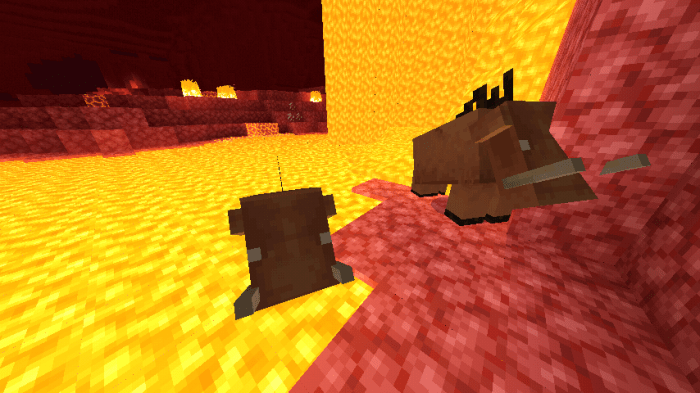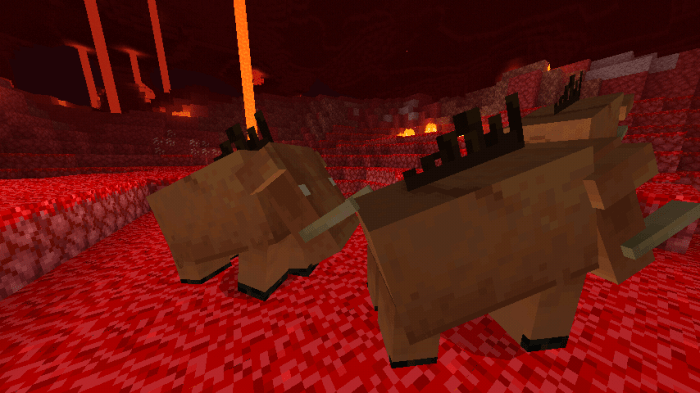 The Grasses and Mushrooms:
Mushroom1: blue mushroom you can get them in the blue wart biome and you can eat them and it's giving you night vision effect.
Mushroom2: fired mushroom this same to blue one but it's spawning in the red biome and it's give you fire resistance effect
Grass1: blue wart grass this you can get them in blue biome like the blue mushroom but it's giving you jump boost effect.
Grass2: red wart grass like the blue one but it's spawning in the red biome and it's giving you speed effect.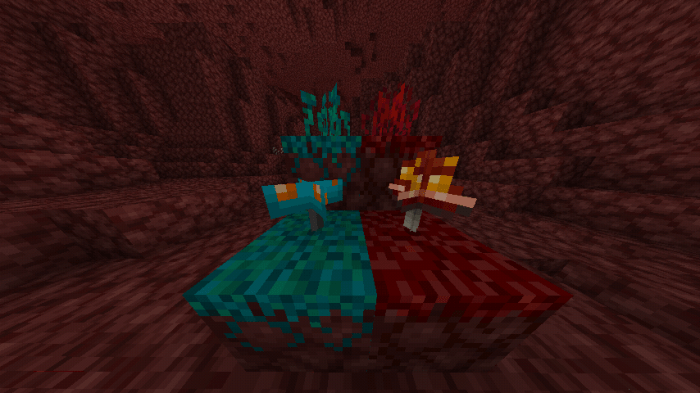 Thank you and don't forget to download the add-on the link is down.❤
Chanted the piglin beast name to hoglin.
Chanted hoglin/piglin beast textures with model now it's much better than the old version.
Chanted hoglin/piglin beast loot drop now it's dropping beef and leather like the trailer.
Fixed the loot drops of blocks now it's working.
Thank you more features coming soon.❤
Added new trading system on the piglins.
Added new grasses on the biomes.
Now the mushrooms not replacing the original mushrooms now added new mushrooms.
Installation
After you download the add-on just open to your Minecraft add them to your world and it's done.😊
Downloads
Supported Minecraft versions
1.12
1.13
1.14