Do you think that the nether update is missing more things? Would you like to extend the fun time with new things in the nether? Well Minecraft Nether Upgrade is for you.
Minecraft Nether Upgrade it's a Add-on that improve the nether update adding new things to the gameplay.
Blocks
Basalt (Overworld)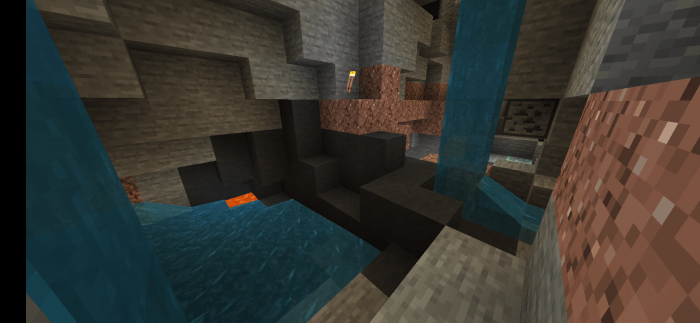 You can find the basalt in the cape y=50 to down.
You can craft:
Basalt Bricks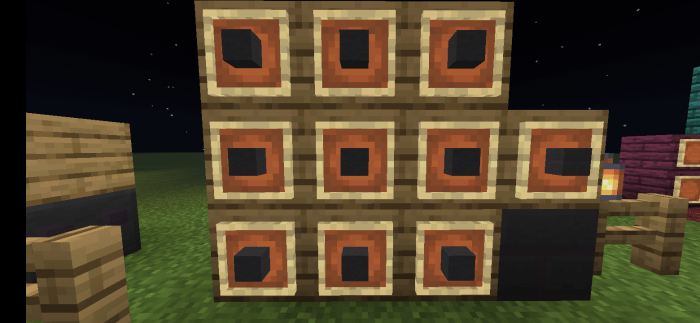 Basalt Smooth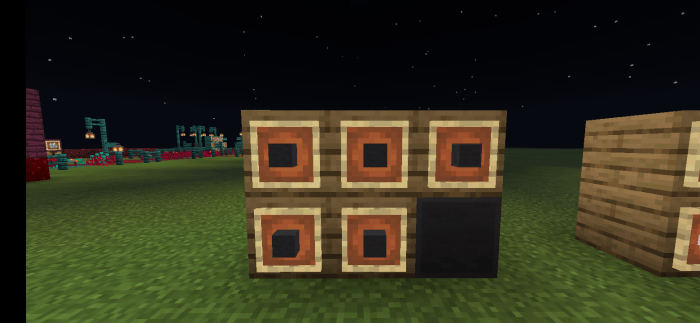 Basalt chiseled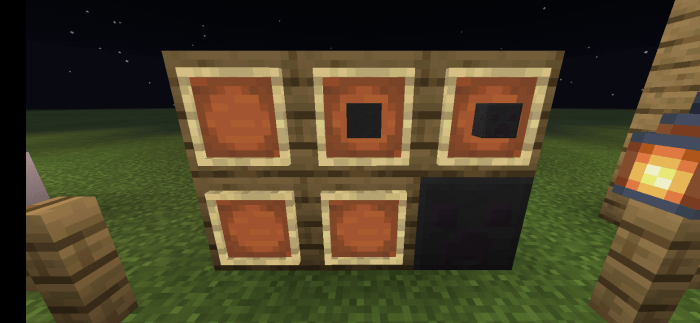 Rose quartz ore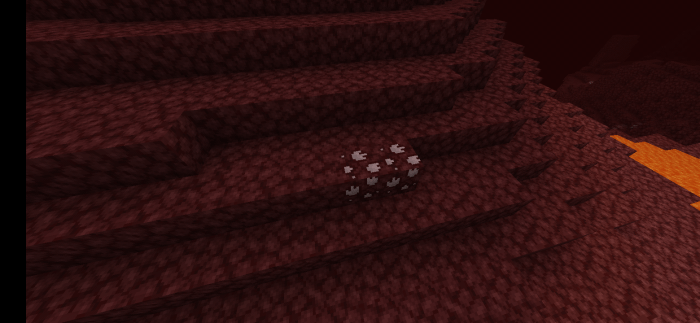 You can find in the nether. This ore drop rose quartz (3-5 rose quartz)
You can craft:
Rose quartz block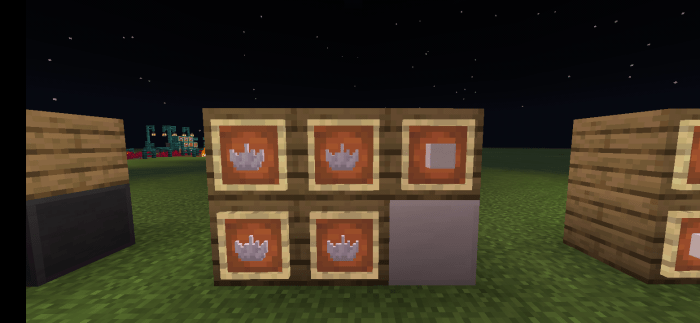 Rose quartz pillar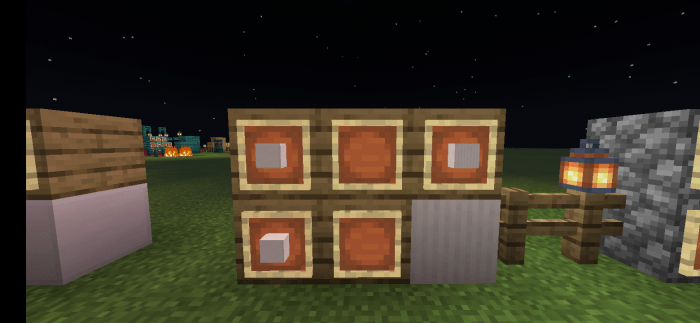 Rose quartz smooth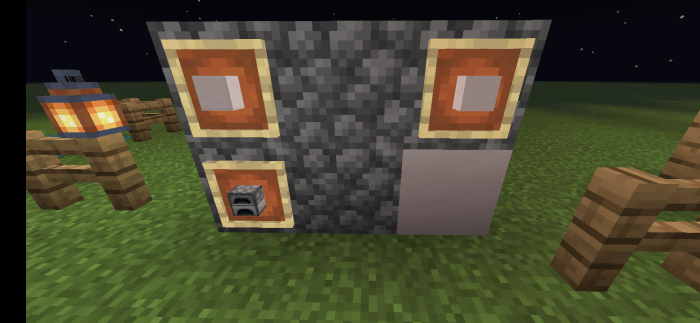 Rose quartz chiseled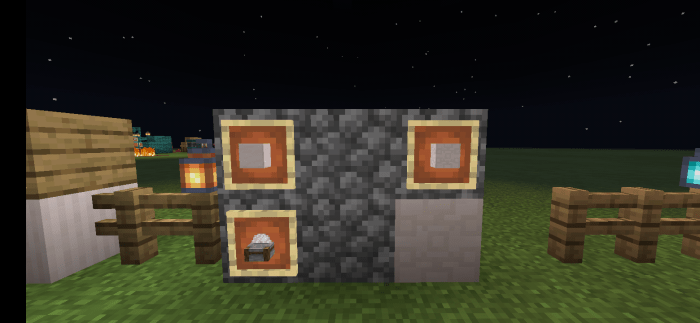 Nether gold ore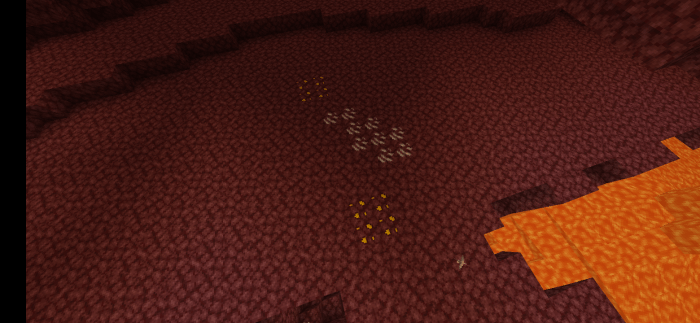 They can drop 5-7 gold nuggets
Lightning Block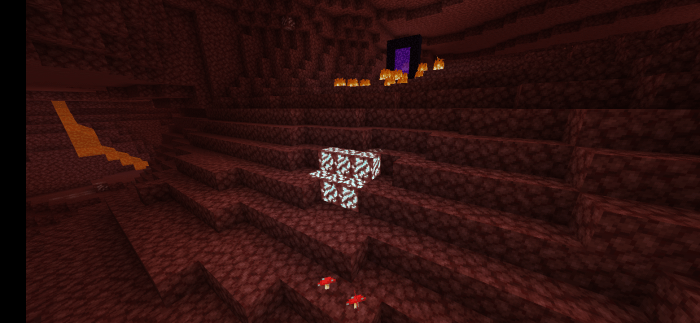 If you walk in this block, it will shoot lightning bolt and lose its energy
Crimson Obsidian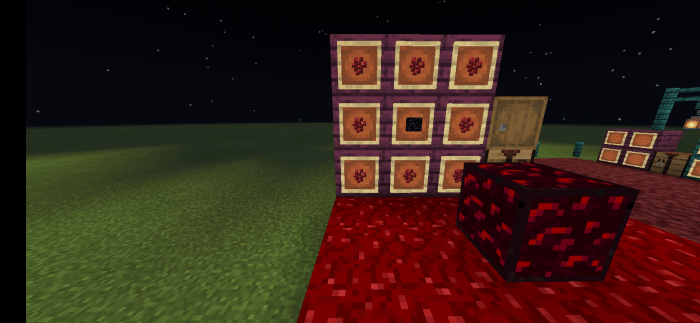 If you put in this block, they will give you fire resistance for 10 seconds
Warped Obsidian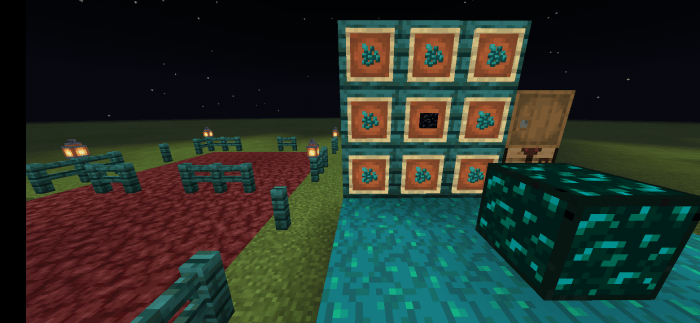 If you put in this block they will give you speed for 10 seconds
Soul pumpkin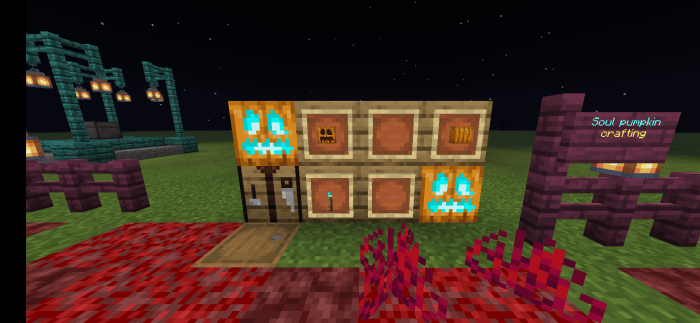 If you put a soul pumpkin and there are piglins nearby, these will freak out and leave the place
Warped Bricks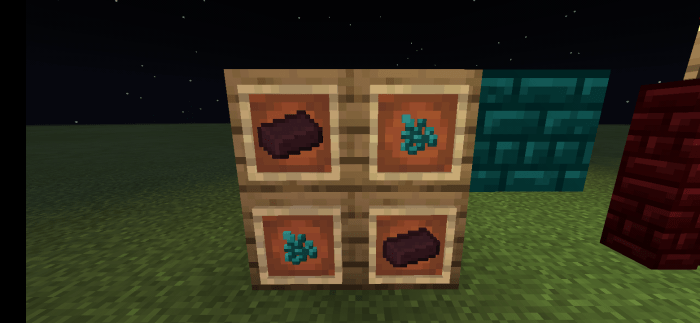 It's the counterpart of crimson bricks
Items
Seven new weapons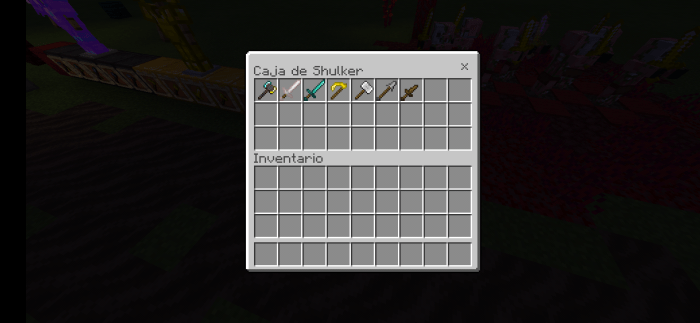 Wooden Dagger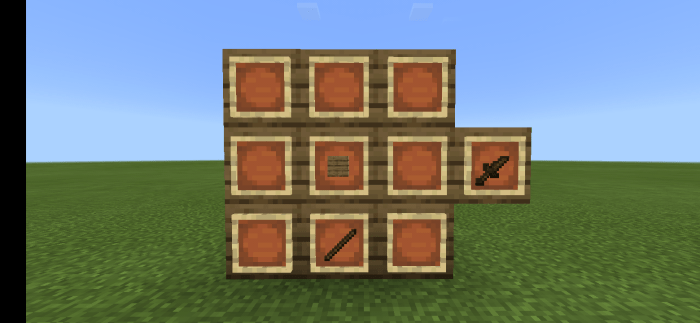 Makes 5 attack damage
Stone Spear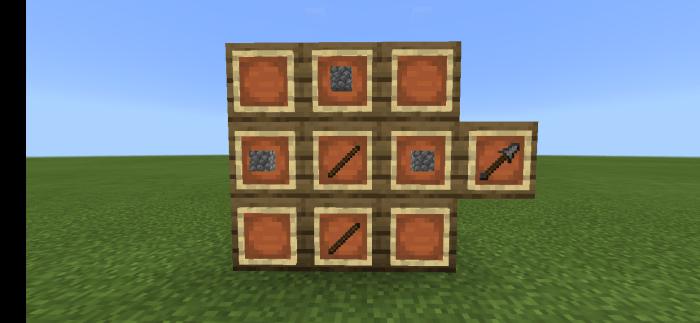 Makes 6 attack damage
Iron Hammer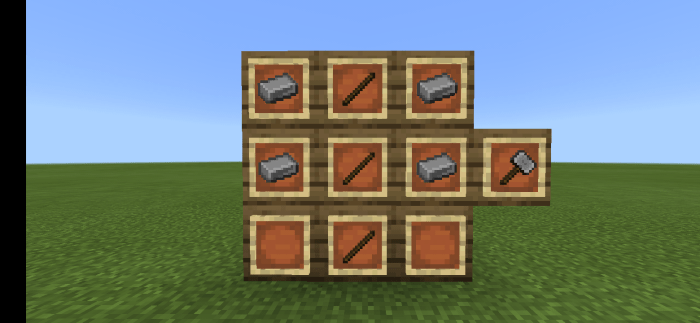 Makes 8 attack damage
Golden Sickle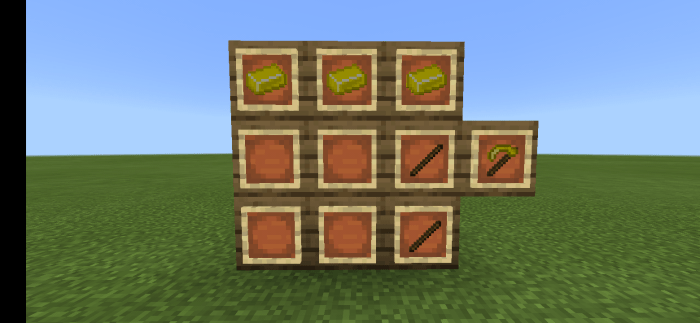 Makes 9 attack damage
Diamond Katana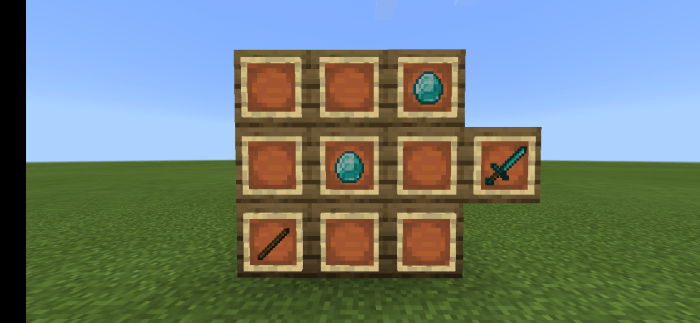 Makes 10 attack damage
Rose Quartz Sword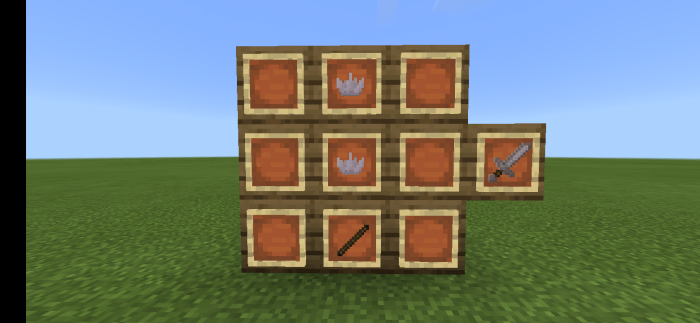 Makes 10.5 attack damage
Netherite Battleaxe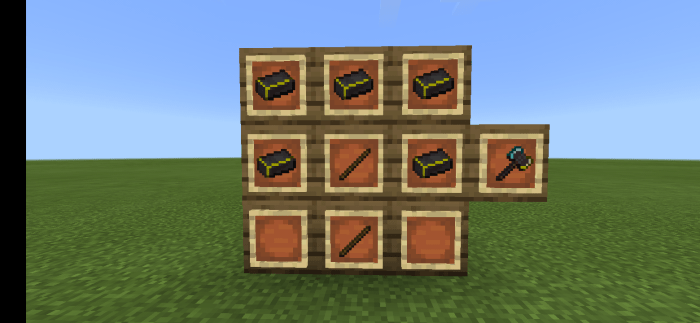 Makes 11 attack damage
Power book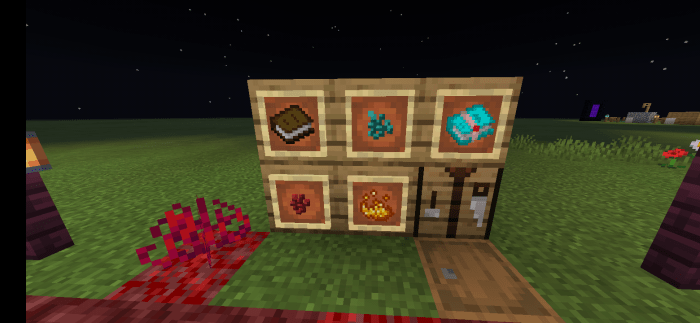 This item awake the secret power of the new weapons
Wooden Dagger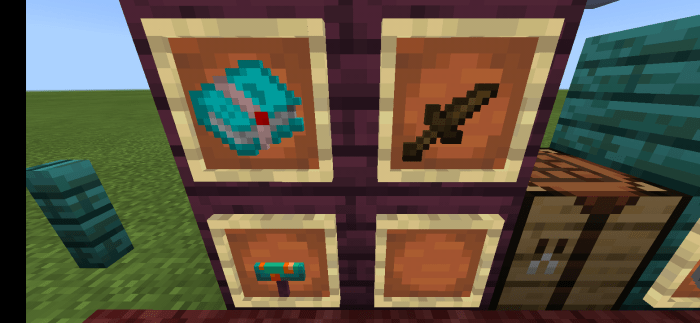 Makes 6 damage
If you use the item, it's give you speed for 45 seconds
Stone Spear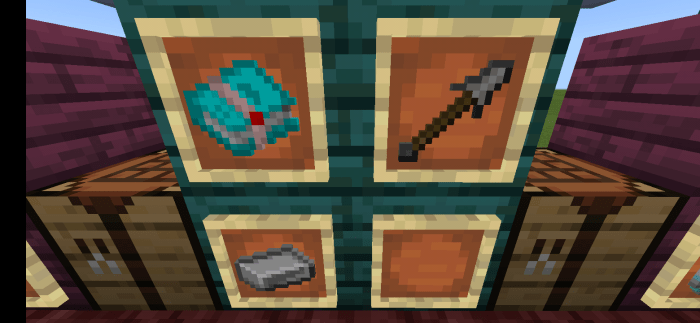 Makes 7 damage
If you use the item, it's give you speed and jump boost for 45 seconds
Iron Hammer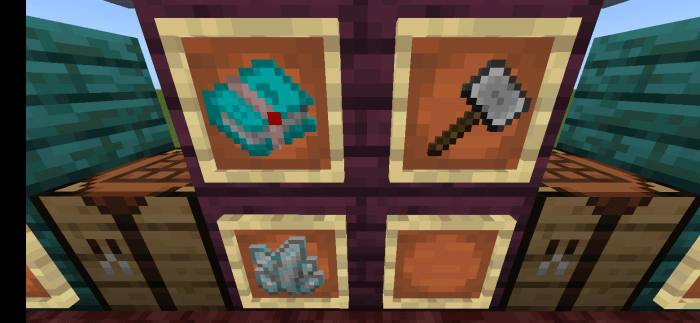 Makes 9 damage
If you use the item, it's thrown lightning bolts to the mobs in a radius of 24
Golden Sickle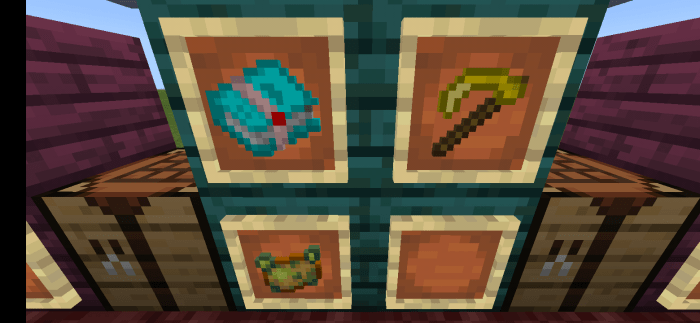 Makes 11.5 damage
If you use the item, it's give slowness, poison and weakness for 45 seconds to the mobs in a radius of 12
Diamond Katana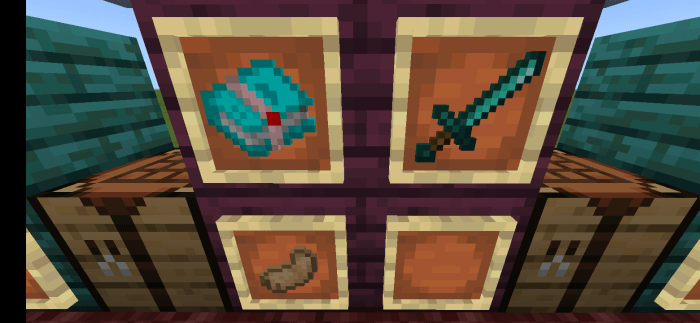 Makes 12 damage
If you use the item, it's give you speed, jump boost and invisibility for 20 seconds
They teleport you in a random site (7 blocks of distance)
Rose Quartz Sword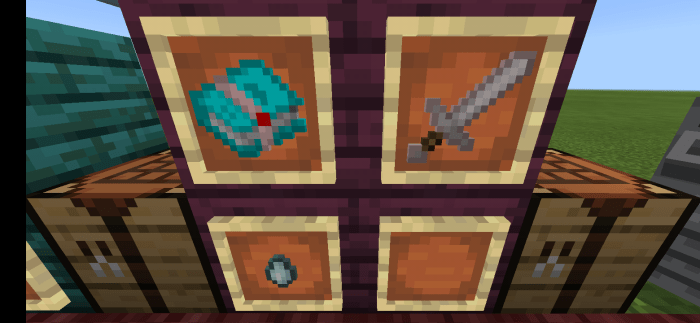 Makes 11 damage
If you use the item, it's give you regeneration 3 for 10 seconds
Netherite Battleaxe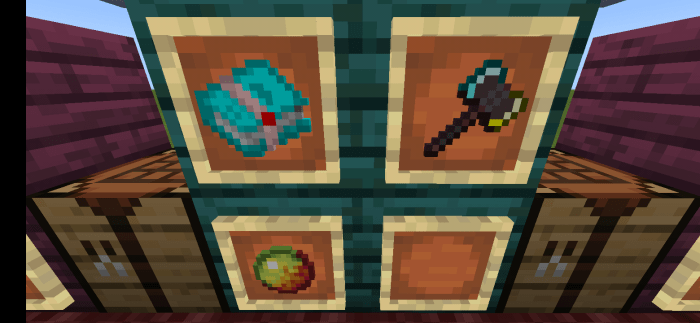 Makes 13 damage
If you use the item, it's give you strength, speed and night vision for 10 seconds
Warped wart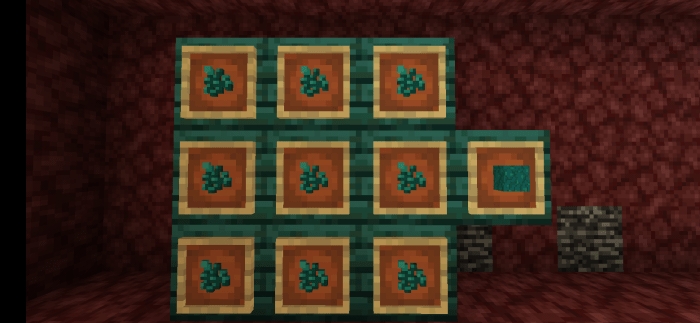 You can make a lot of things Whit this Add-on, you can transport more crafting Warped wart block. This item can be obtained trading with piglins
Other mechanics
Piglin trades:
Now, if you trade with piglins, you can obtain the next things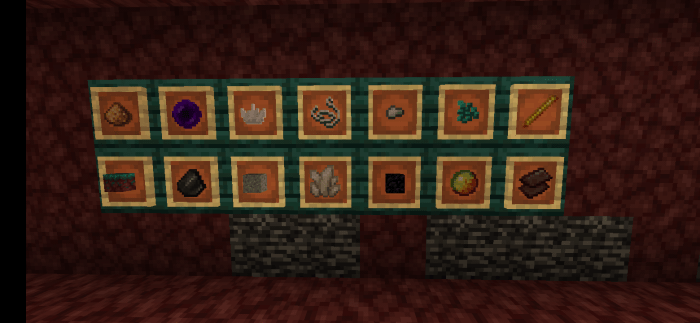 Netherite chest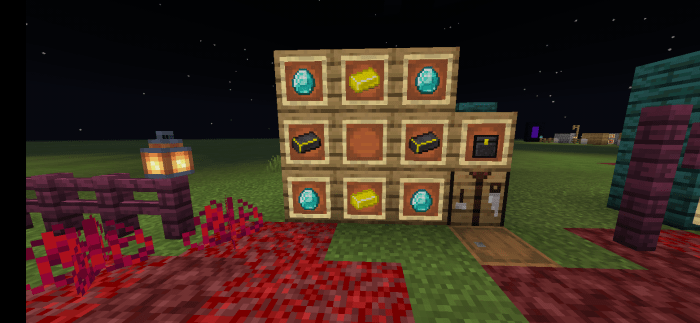 To put the chest, you need to use the item in the place that you wanna put the chest, once make this, they will give you the key and the remover of the chest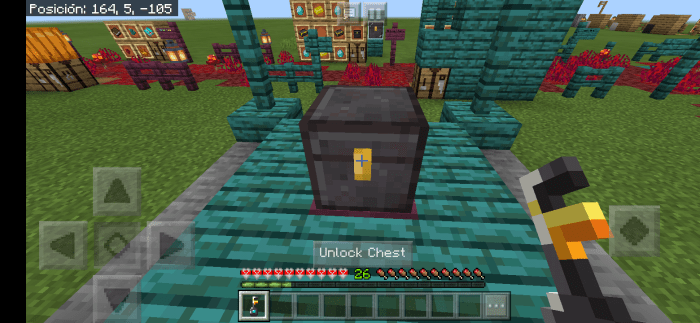 You can lock and unlock with the netherite key, to remove you need the remover
Netherite key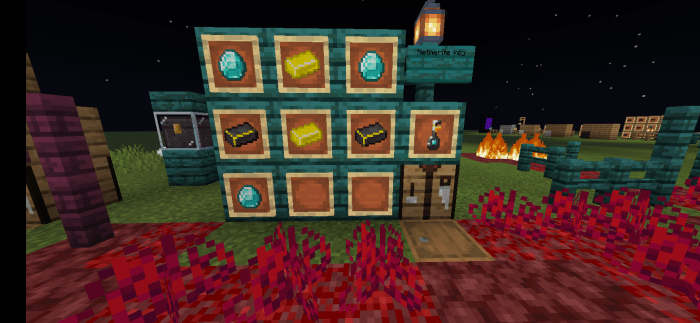 Remover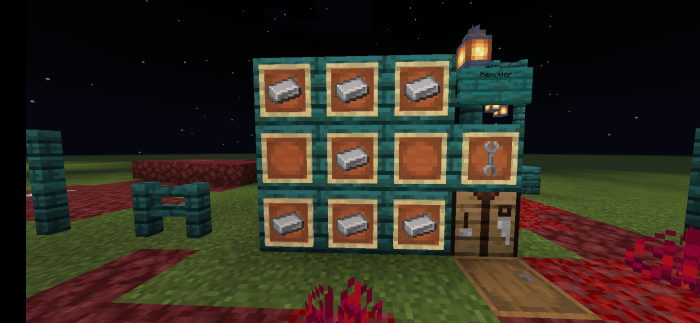 You can see the next videos to see how this Add-on works:
Correct the images of the Dagger and spear crafting
Minor bugs solved
The add-ons has renamed like: Improve Nether (Nether upgrade)
Correct minor bugs
-The download link has been changed
-Translate to Spanish (Mexico y España)
-Change the UUID
Downloads
Supported Minecraft versions
1.16 (beta)