This texture pack will make Brazilian Portuguese translations better.
It doesn't change anything else, meaning you can use it with other packs and it works fine. It tries to mimic Java translation, using the 1.16 files from it.
This texture pack was made for Brazilian people who really want to make their game look more like Java Edition, and also people who just don't like the current Bedrock translation. It changes a lot of translations in the game, like:
– Game menu
– Item names
– Enchantment names
Here's an example without the resource pack: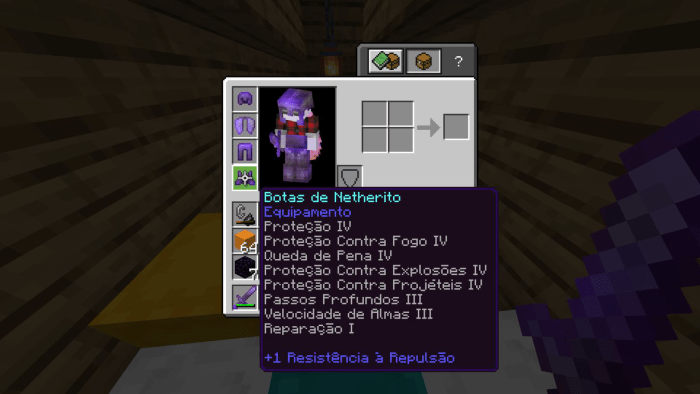 With pack: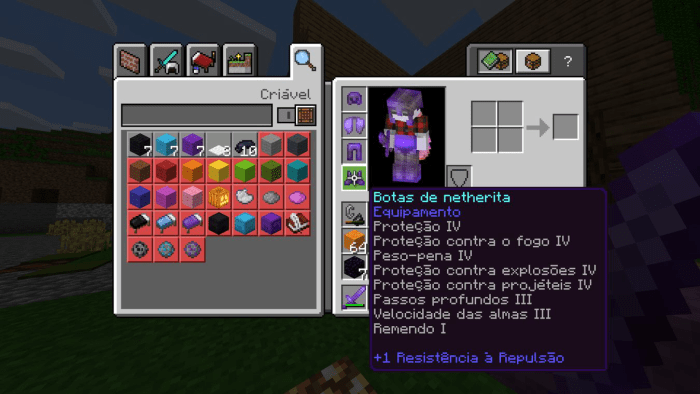 Notice that the boots and the enchantments' names are different.
But it doesn't just change boots and enchantments. It changes the name of (almost) all items in the game.
How to use:
If your Minecraft in on English language, change it to "Português (Brasil)" in Language: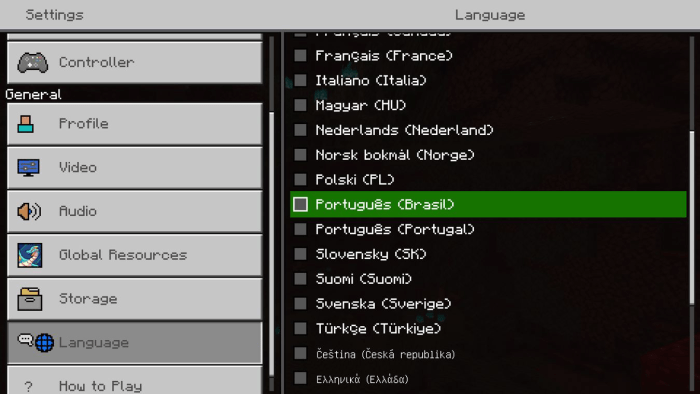 Updated to 1.16.100.
Retranslated the Marketplace and most of the Options.
Given a more detailed description to the resource pack submission.
Installation
Download the resource pack.
Extract the .zip file.
Move the folder to resource_packs (Mobile:

emulated\0\games\com.mojang\resource_packs

; Win10:

C:\Users\Name of User\AppData\Local\Packages\Microsoft.MinecraftUWP_8wekyb3d8bbwe\LocalState\games\com.mojang\resource_packs

)
Launch Minecraft (if already launched, close it and open again).
Downloads
Supported Minecraft versions
1.16
1.16.100