This add-on has the purpose of bringing story mode exclusive features to your Minecraft world. It is an add-on that will add new entities, blocks, and items that will make your worlds more enjoyable or challenging.
DISCLAIMER: This Minecraft add-on is not approved by or associated with Microsoft, Mojang Studios and/or Telltale Games. 
This add-on brings the following features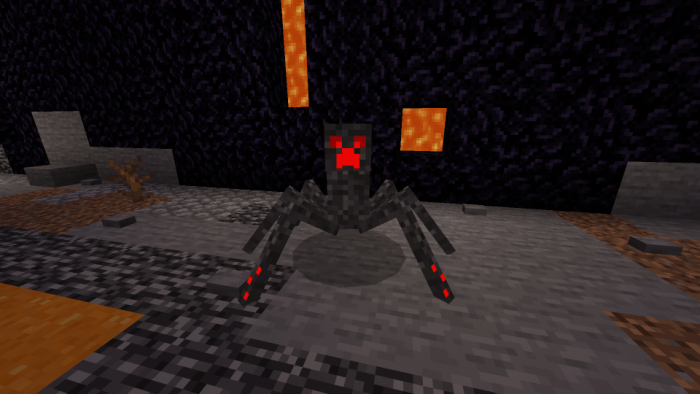 Creeder
This hostile mob can blow you up and it rarely spawn anywhere at night. The explosion is bit stronger than the creeper. It can also climb walls. Can be charged.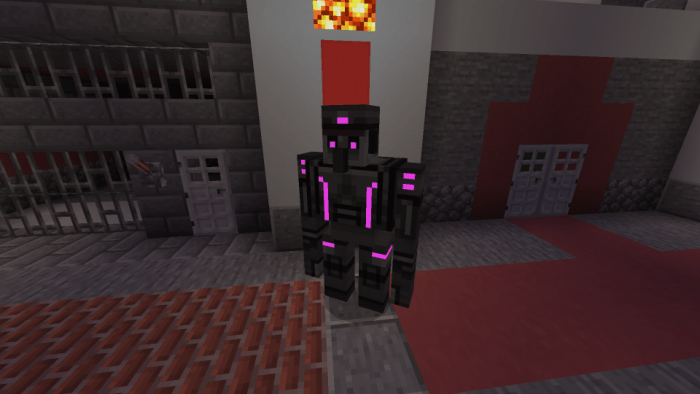 Prison Golem
It behaves just the sames as the iron golems. Spawns underground. They have a red variant.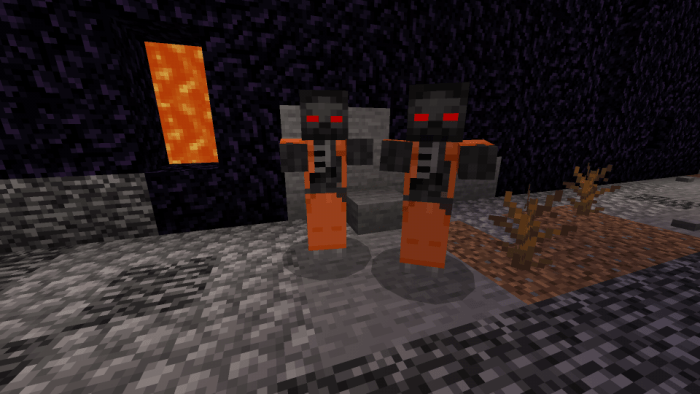 Prison Zombie
Withered prisoners. Inflicts wither. Doesn't burn in sunlight. They spawn underground.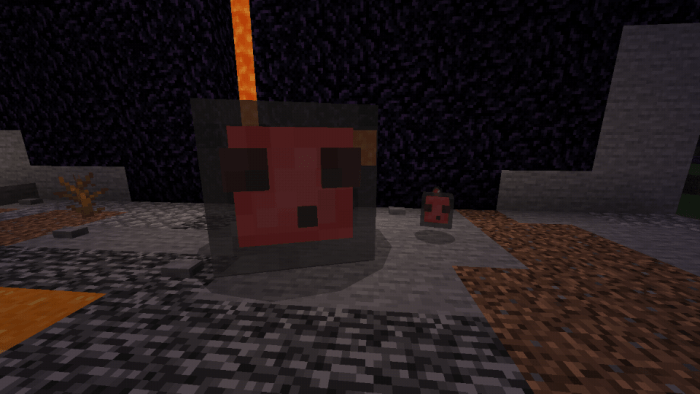 Prison Slime
Just like slimes. They spawn underground.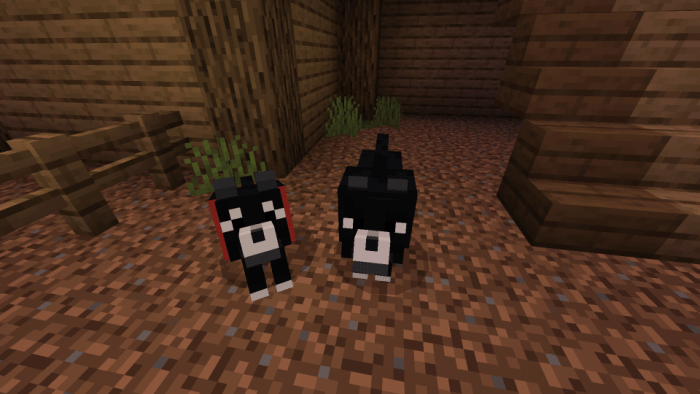 Dog
They behave just like vanilla wolves. They spawn in villages.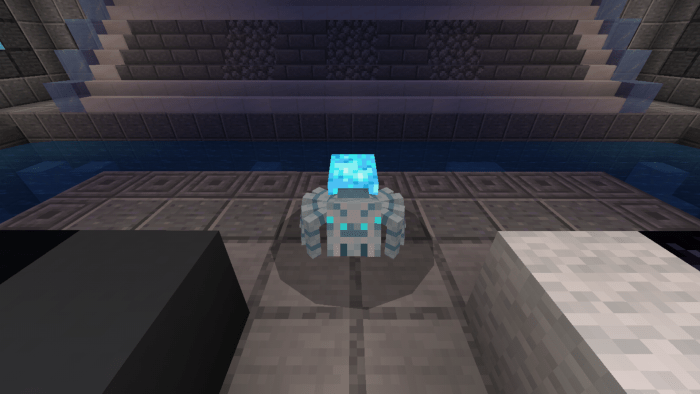 Icy Spiders
These mobs spawn in cold biomes. They can inflict slowness status effect. Also have jockey versions. Drops icy shards and icy cores.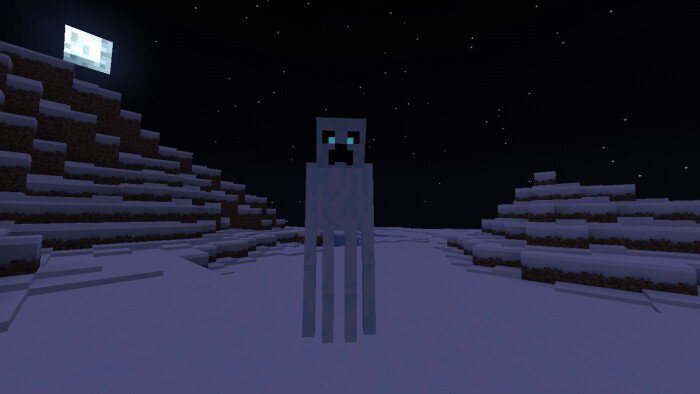 Icy Ender Creeper
This mob can teleport and explode. They can't carry blocks (add-on limits). They spawn in snowy biomes. Can be charged.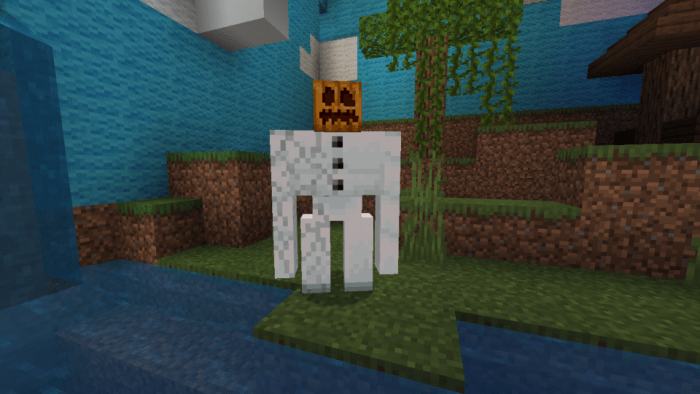 Icy Golem
They look like iron golems but hostile. It throws snowballs and will use melee attacks when closer. They spawn in cold biomes.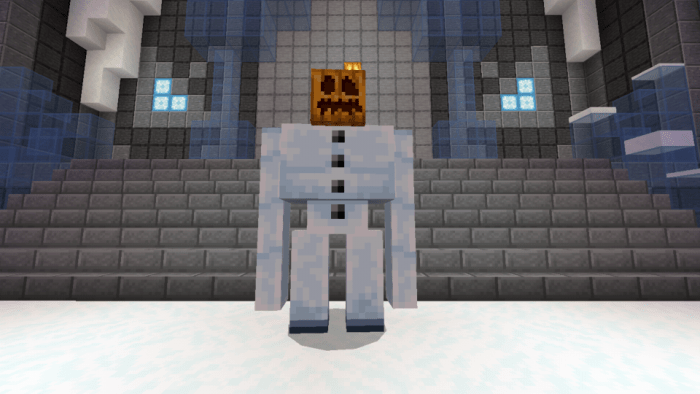 Icy Golem (Boss)
Large version of the icy golems. It has a health of 500. It has stages. Projectiles and explosions doesn't do much damage to it.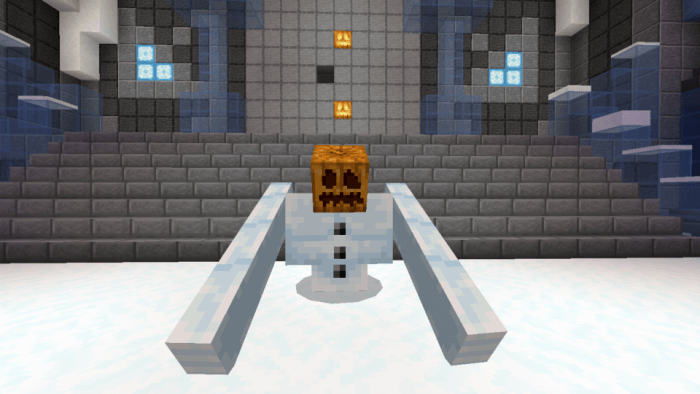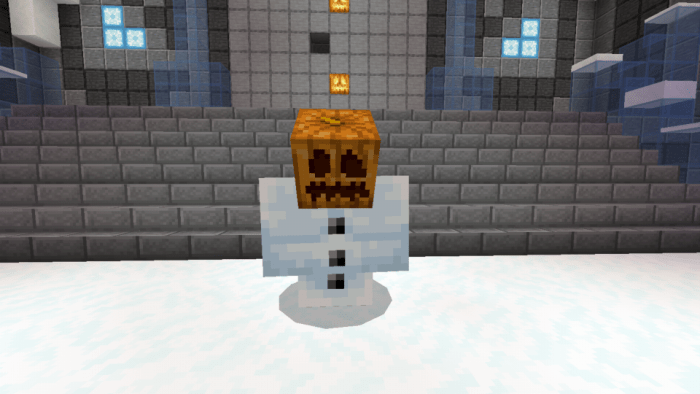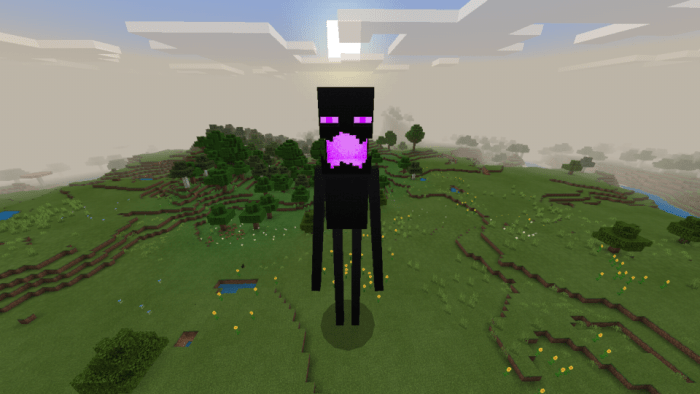 Giant Enderman
A giant version of the enderman. It has a health of 500. Can't pick up blocks. The behaviour can no longer be improved due to addon limits.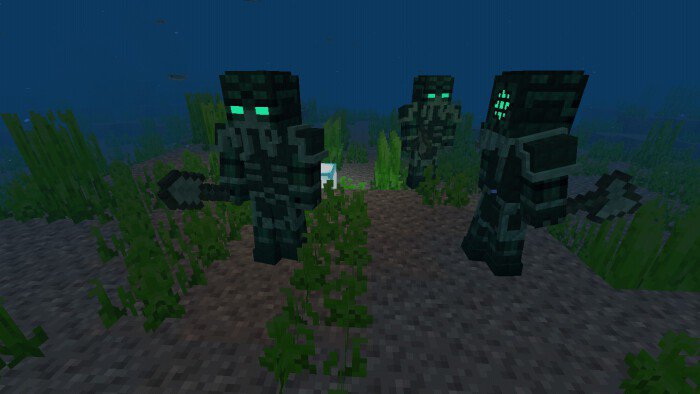 Prismarine Foes
These mobs have the same health as the golems. They have prismarine weapons that rarely drops. Not spawning naturally.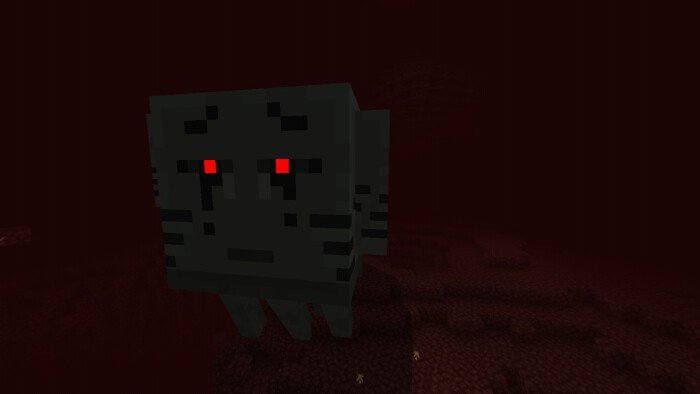 Giant Ghast
This three headed ghast is a boss. It shoots fireballs that can still hurt you even if you have fire resistance. It can also summon multiple ghasts. They rarely spawn in the Nether.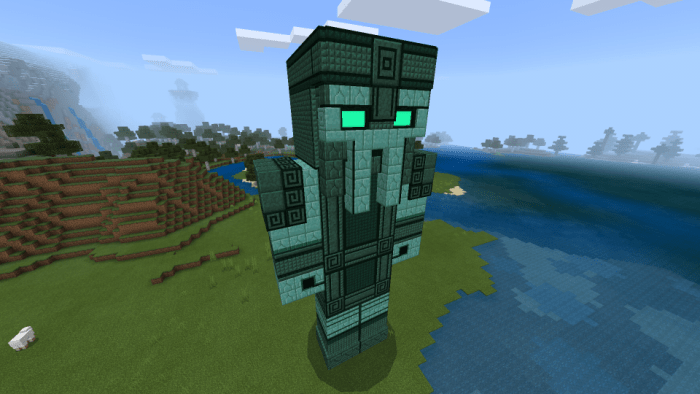 Prismarine Colossus
A large animated prismarine statue. It has a health of 500. It is immune to knockback. It drops prismarine blocks.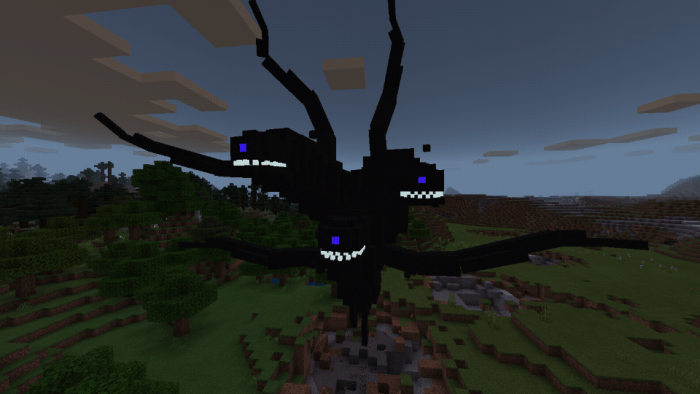 Wither Storm
Players can spawn it by giving a wither a command block. Command blocks can be obtained by fishing or looting mansions.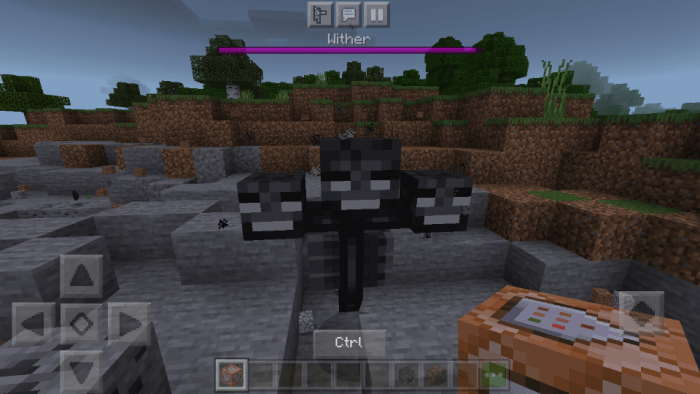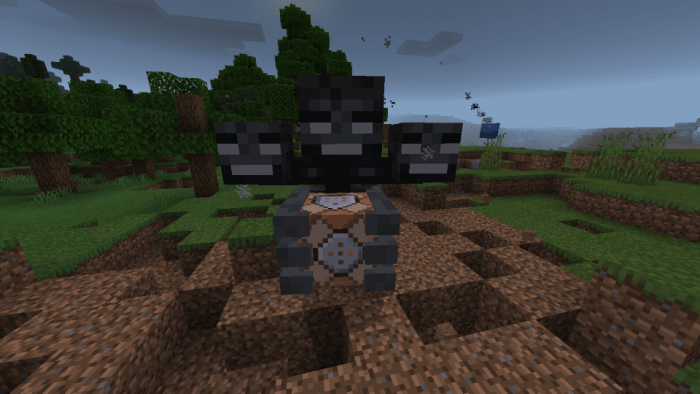 It will transform in to its next stage after a few minutes.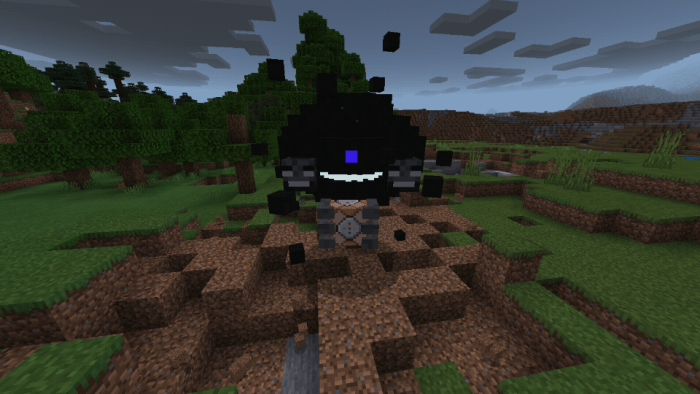 In this third stage, it shoots wither skulls that deals high damage and can set everything in fire.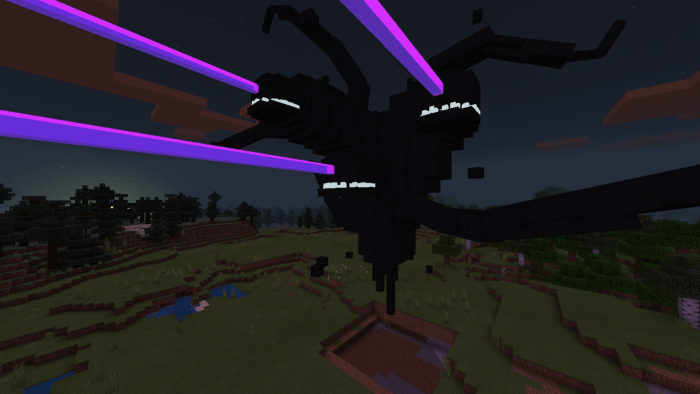 Fourth stage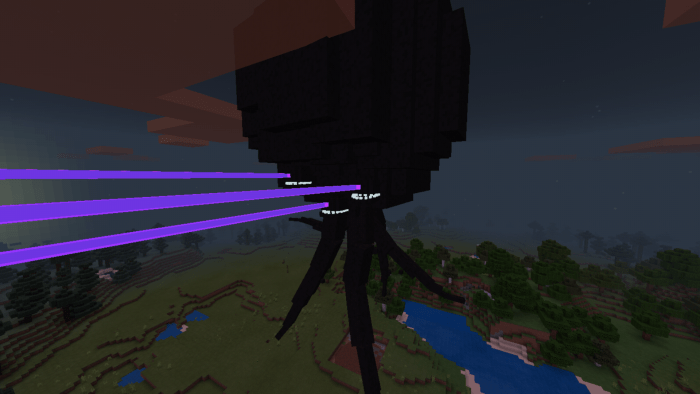 Blocks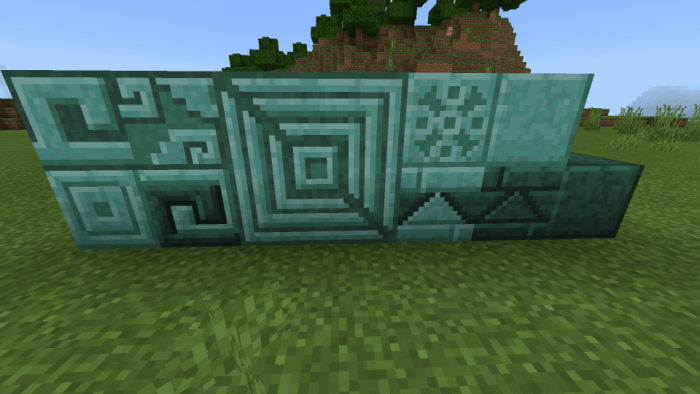 Prismarine Blocks
Can be crafted with prismarine/dark prismarine in a stonecutter.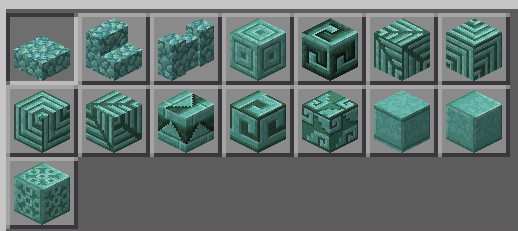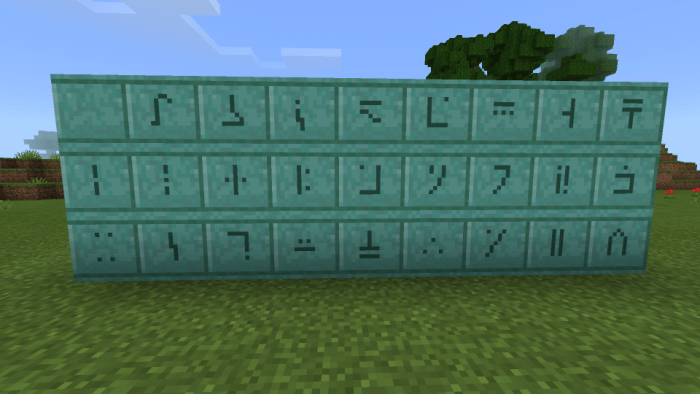 Prismarine Runes
Can be crafted with a blank prismarine rune in a stonecutter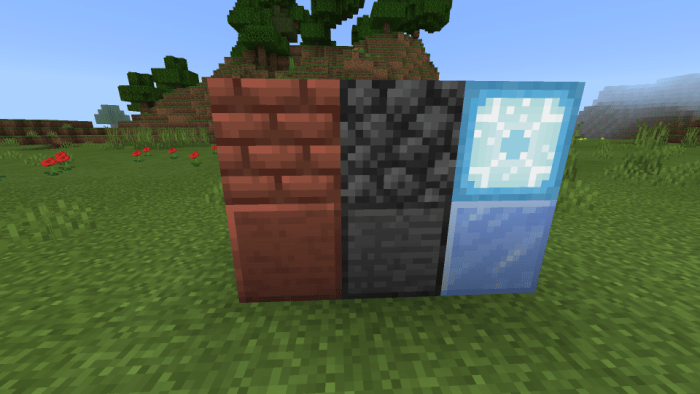 Baked Clay Block
Can be made by putting a clay block in a blast furnace.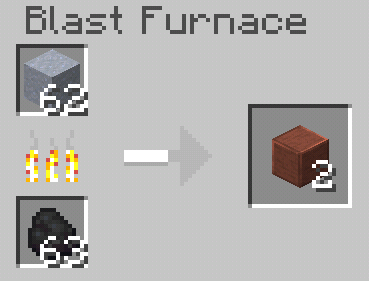 Baked Clay Bricks
It's just bricks without the white colours. Can be crafted with baked clay block in a stonecutter.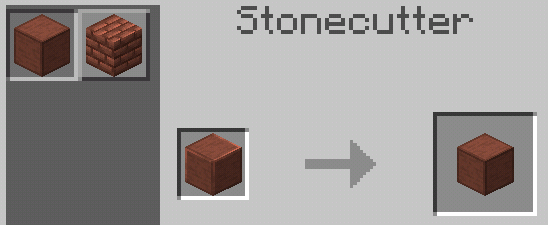 Dark Cobblestone
Just a darker version.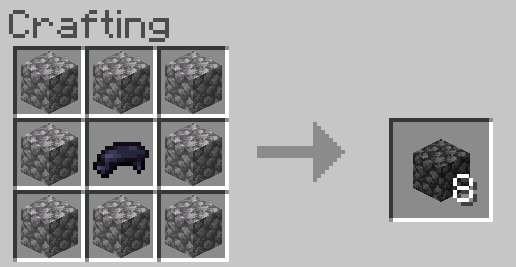 Dark Smooth Stone
Just a dark version of smooth stone.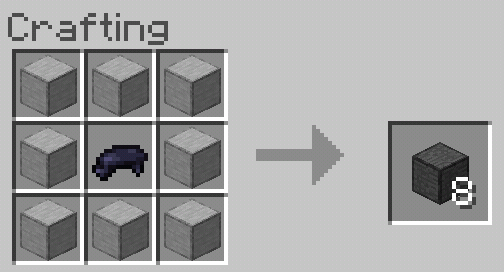 Ice Tile
Can be crafted with four packed ice in a crafting table.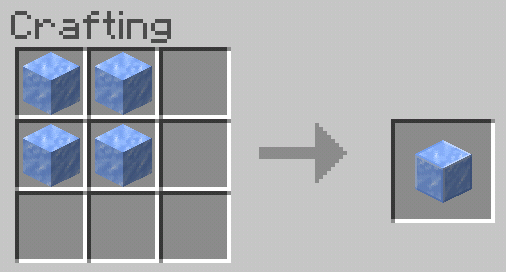 Ice Lantern
The recipe needs 8 icy shards and a icy core.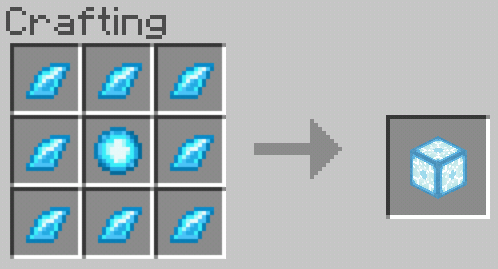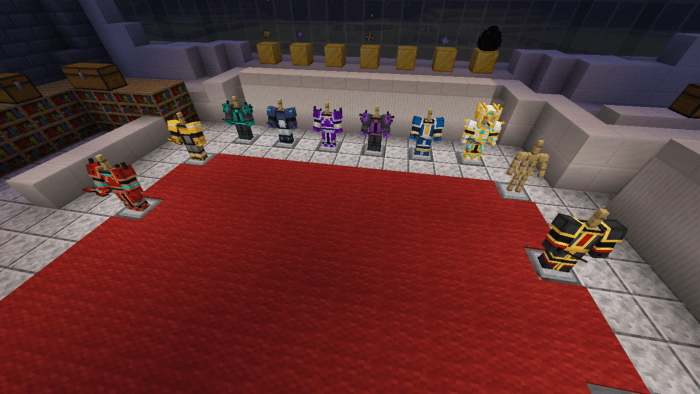 Armors
To use them, just tap/click and hold while holding their respective items. You can only obtain them by commands. Make sure the items have the suffix "full_armor".
/give @s storymode:
There are still features that aren't included in this page.
The prefix of the custom entities, blocks and items is "storymode:"
This add-on have 3 subpacks
New Vanilla, Bare Bones, and Old Vanilla (Programmer Art)
This addon has two versions
The first version has mixels (pixel inconsistency), changed vanilla models and edited vanilla textures. It adapts the style of Minecraft Story Mode
The second version doesn't have mixels, nothing is changed in vanilla. It stays faithful to vanilla.
Version 1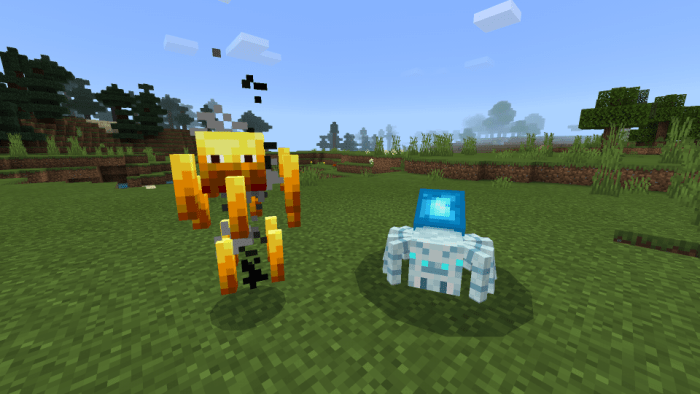 Version 2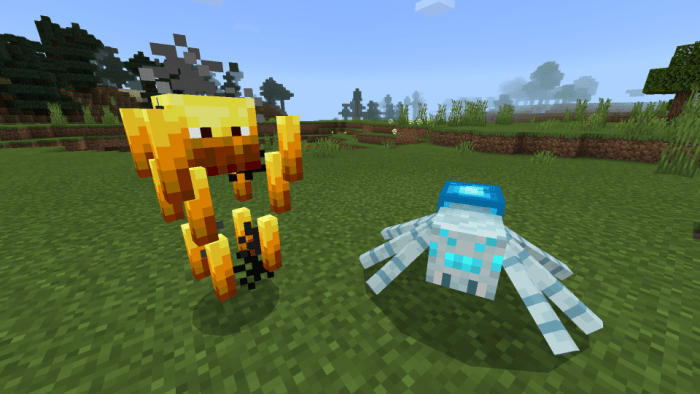 Make sure to turn on Experimental Gameplay.
Special thanks for RobotPantaloons for letting me use his pack in the screenshot and for letting me make a bare bones support in my addon.
Here's a link to Bare Bones
Special thanks to JujuStyle7 for the wither storm.
Thanks to dakonblackrose for the armor templates.
Recommending ESTN by Eldeston to use with Bare Bones.
Custom blocks are in a separate pack.
Added 1.16 support for custom blocks.
Added an overlay that reduces lags. Make sure it's layered on top of the main resource and behaviour pack.
Golems are now their own entities.
New texture for baked clay bricks. No longer resembles vanilla bricks.
New textures for the armors.
Wither Storm and Wither
No longer stays idle.
Fixed projectile offset.
Now instantly heals after changing states.
Giant Ghast
Only spawns in soul sand valleys.
No longer dies instantly when hit by its own fireball.
New texture.
Icy Golems
Now switches attacks between ranged and melee.
Large icy golem now has stages.
Large icy golem are now a bit resistant to projectiles and explosions.
Giant Enderman and Prismarine Colossus
Changed sea lantern back to its original texture.
Creeders and icy ender creepers can be charged.
Added icy shards and icy core item.
Crafting recipe for ice lantern now uses 8 icy shards and an icy core.
Improved models for spiders.
Icy spiders now drops icy shards and cores.
New texture for icy spiders and wither storm.
Added a new stage for the wither storm.
Wither storms now have tractor beams.
Removed wither storm entities. Readded them as variants of vanilla wither.
Fixed projectile offsets of giant ghast, and icy golems, increasing their accuracy.
Players can now obtain command blocks through fishing and looting mansions.
Readded sounds to all custom mobs.
Added prison slimes and a new type of slime ball.
Giant enderman is no longer experimental.
Increased attack reach of giant enderman and collusus.
Decreased damage dealt by giant enderman and prismarine collusus.
New textures for decayed block.
New textures for prison cave spider and prison spider spawn egg.
New prismarine foe model in version 2 pack.
Fixed prison spiders' texture in version 2 pack.
Players can now damage entities without using a weapon/tool again.
Players can trigger raids again.
Added prismarine colossus
Changed packed ice and redstone torch texture to vanilla
Improved creeder model
Various fixes
Added 3 stages of wither storm
Added armors
Fixed spider legs rotation (vanilla spiders are still bugged)
Various bug fixes
The Wither Storm is still not in this update. I only fixed some textures and behaviours.
Creeder
Now chases you
Made the explosion stronger
Prison Zombie
Now inflicts wither/decay effect
Made the attacks stronger
Icy Golem/Large Icy Golem
Now attacks you without having to provoke it
It throws snowballs now instead of using melee attacks
Prismarine Foe
Their attacks are now stronger
They have a higher health
They're now resistant to knockback
Magma Golem
Made their health higher
Made the attack damage higher
New texture
Giant Ghast
Now attacks you without having to provoke them
Now shoots faster
Misc
Fixed the texture of Iron Golem in the Bare Bones subpack
Fixed the texture of fishes in the Bare Bones subpack
Installation
You need to delete the old version.
Downloads
Supported Minecraft versions
1.14
1.15 (beta)
1.16