This script will translate all the messages that aren't in English on your world/realms.
It allow you to communicate with people from any country whether you share a language with this person or not.
How does it work?
The script automatically translates messages from any foreign language to English in your worlds / Realms. It's really useful as it lets you communicate with anyone, no matter if they speak a foreign language!
You can find a little demonstration of how that script works here: https://streamable.com/21883.
Don't forget to follow me on Twitter: @MisteFr !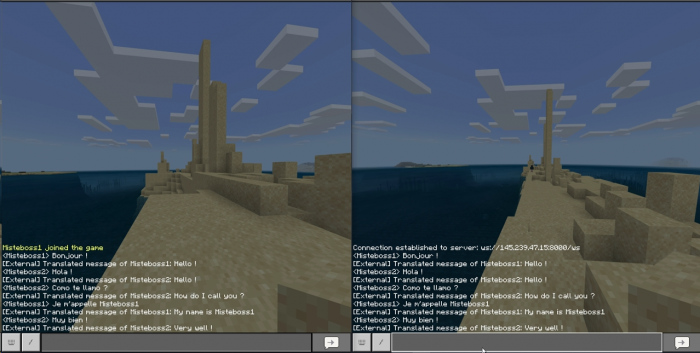 Installation
Requirements:
Cheats ENABLED
Default perms: OPERATOR
Downloads
Supported Minecraft versions
1.10
1.11
1.9