Hello everyone, I'm JPG YT, and not long ago I made the Pac-Man Add-on on MCPEDL! Well, I'm back at it again, and now I'm bringing you all my Trevor Henderson Creatures Add-on! Introducing quite a few characters, and more! So if you have any changes you want me to make let me know down in the comments, so I can review your ideas and requests! So I hope you all enjoy the add-on and I hope to see you all again soon!
What Are We Expecting?
You are expecting many characters from the artist Trevor Henderson who makes horror art pieces that are amazing! But not all of the characters that he made are in the add-on, a chunk of them I've made so far. But, I plan to make more as time goes on! After all, this is only a beta so I'm trying to expand the add-on as much as I can, so for now, enjoy!
What can we expect in the future?
You can expect more add-ons coming out in the future! I have no idea what, but we'll find out as time goes on. So I'll see you all later, bye guys!
Go Subscribe To JPG YT!
JPG YT Is My Channel Name, I have over 1k Subscribers and I Post All Of My Add-On Updates And Gameplays There As Well! Also, if you want More Add-Ons For Early Access Until There On Mcpedl, Check Out My Channel!
https://www.youtube.com/channel/UCDczMGFjzGrPUYUG7eVXWLg?view_as=subscriber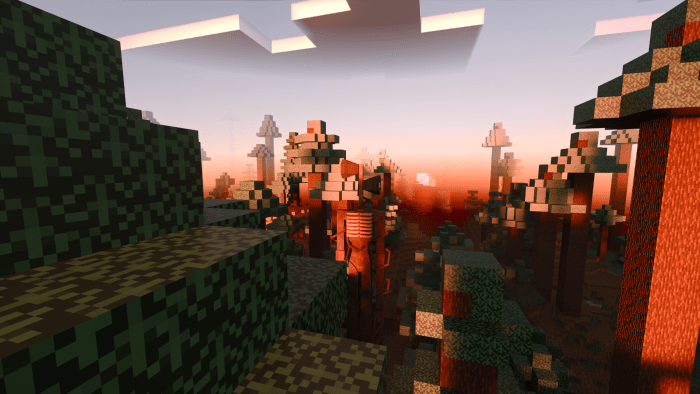 Siren Head
Health: 100,000


Attack: 10,000 (Will

Instantly

Break Armor)


Light Head
Health: 50,000

Attack: Also 10,000


Cartoon Dog
Health: 50,000

Attack: 10,000


Cartoon Cat
Health: 50,000

Attack: 10,000


Breaking News
Health: 300,000

Attack: 100,000 (Is Going To Be The Hardest To Kill)


S.U.V
Is Used For Transportation!
-Changed The Thumbnail Image For The Add-On!
-Fixed Multiple Bugs For The Add-On!
-Removed The Text That Appears Near Siren Head, Light Head, And Breaking News!
-Updated Description In The Add-On!
-Fixed The Spawn Egg For Breaking News!
-Fixed Breaking News Spawn Egg Not Working!
-Fixed Some More Minor Bugs!
-Updated The Description!
-Gave Cartoon Dog More Sounds!
-More Updates On There Way!
-Changed Some Text In The Description
-Fixed The Title
-Added More Features To Breaking News
-Siren Head Now Breaks Blocks
-Updated The Cover Of The Add-On!
-Changed Some Sounds To Cartoon Dog!
-Added Breaking News!
Installation
Warning! There Are Loud Noises In This Add-On! So If You Download Don't Turn Your Volume To The Max! Could Cause Hearing Problems!
Downloads
Supported Minecraft versions
1.14
1.16