The Miners Detector Mod adds an extremely useful (and not overpowered) ore detection tool also known as the compass. A good thing to make it not too overpowered is that you are required to be within a reach of 4 blocks of a valuable ore to be able to detect it.
Creator: Kraynor, Cesarneitor7
How to use?
The tool (compass, ID: 345) searches for coal, iron, gold, diamonds, redstone, emeralds and lazuli that are at least within a reach of 4 blocks in any direction.
This means that the tool is as most useful if you are deep underground, e.g. in a tunnel, as that's mostly during such situations you are close to ores.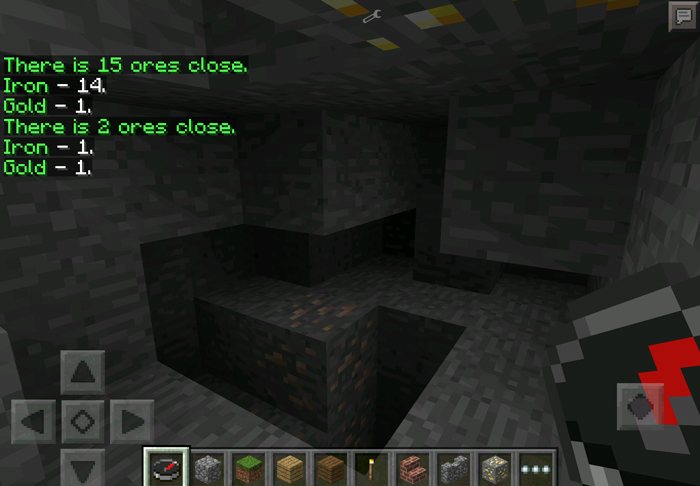 [download label="Download (MCPE DL)"]http://mcpedl.com/wp-content/uploads/2014/04/minersdetector.js[/download]
Download (Spanish Version) (MediaFire)