This add-on implements the Mini Cooper which is a small sports car vehicle. It's a really iconic car which has been featured in many movies, but it's also quite likely that you've at least once in your lifetime seen it out on the streets in real life. Anyways, this is a great add-on as long you can live with losing the witch for a sports car.
Creator: Fernancraft277998, Twitter Account
How to drive the car?
You can drive the car much similar to riding a horse. You simply approach and then press the Ride button to enter it. Once seated inside the vehicle you can start driving by equipping a key (also known as a carrot on a stick) in your main-hand.
iOS / Android: Long press the car's shadow and press Ride
Windows 10: Right-click on the car's shadow to drive it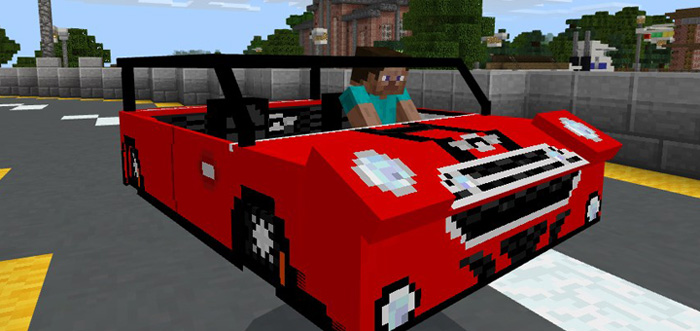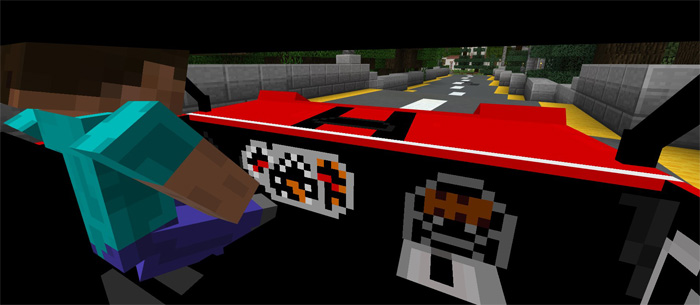 Installation
Activate the packs for a world in-game
You can get a .ZIP file for this addon here.