Ever tried to use an HD resource pack, only to see that animated blocks seem to just top animating a few blocks in front of you? Well no more with this pack.
How to use:
Simply download Mipmap Remover and apply the pack above all other packs you are using.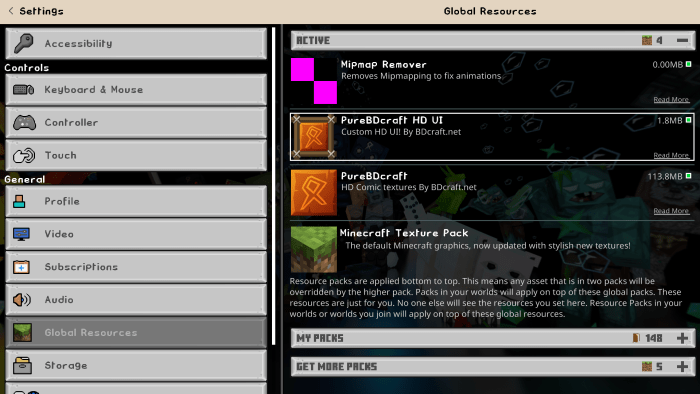 This will even work with marketplace packs, as pictured above.
This pack will not override any textures, and the pack will behave normally, other than having no more mipmapping.
A Note:
Mapping is a game development technique used to blur textures in the distance to make things appear clearer and cleaner, much like how our eyes blur things in the distance. Applying this pack will cause distant blocks to appear grainy. This is a tradeoff for the animations working at any distance, and cannot be fixed unless Mojang fixes mipmapping in animations.
Installation
Download the pack from the link provided
Double click/tap on "Mipmap patch.mcpack"
The game will handle the rest.
Downloads
Supported Minecraft versions
1.16
Resolution
128x
16x
256x
32x
512x
512x
64x
8x
Shaders