This add-on makes it possible to brew Long Mundane Potions and Potions of Decay! It also adds crafting recipes for tipped arrows made from water, awkward, mundane, long mundane, and thick potions.
This add-on adds:
A recipe for brewing Decay potions: Add a wither rose to an Awkward Potion.
A recipe for brewing Long Mundane potions: Add a redstone dust to a Mundane Potion.
Crafting recipes for tipped arrows made from water bottles, awkward potions, mundane potions, long mundane potions or thick potions: It's the recipe you use for any other tipped arrows, but use one of these potions (lingering) in the center.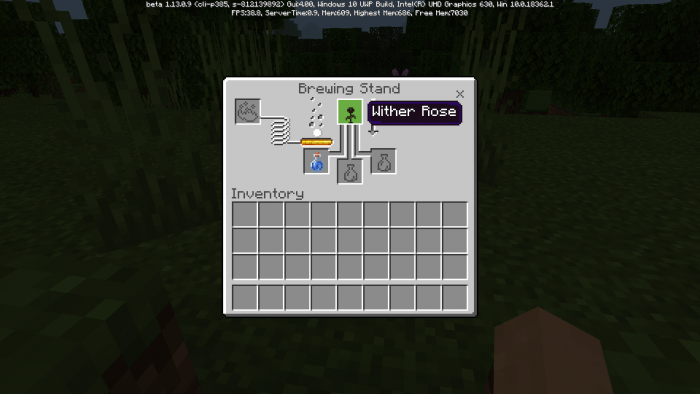 Supported Minecraft versions have changed a lot since the upload of this add-on!
Added again versions supported because it somehow removed them for no reason.
Installation
Download the .mcpack file and open it. The add-on will be imported into the game. Create a world with Experimental Gameplay in a version starting from 1.13.0.9, and enable this behavior pack.
Downloads
Supported Minecraft versions
1.13
1.14