Just got married? Did your new wife tell you to sell that good old Skyline for a car suitable for you, your wife and your future kids? Worry not, the Lancer Evo is here! Not only great at racing, off road trekking, doing doughnuts and all that car guy stuff, but great for transporting your kids to school too! And even if you aren't married yet, well get this car now so you don't have to worry about your future wife shouting at you to get a family car! Perfect planning!
Origins
"The Mitsubishi Lancer Evolution X is the tenth generation of the Lancer Evolution, a sports sedan produced by Japanese manufacturer Mitsubishi Motors. By September 2005, Mitsubishi introduced a concept version of the next-gen Evolution at the 39th Tokyo Motor Show named the Concept-X, designed by Omer Halilhodžić at the company's European design centre. The Lancer Evolution X sedan features a newly designed 4B11T 2.0L (1998cc) turbocharged, all-aluminium inline-4 GEMA engine. Power and torque depend on the market but all versions will have at least 280 PS (206 kW; 276 hp). (JDM version), the American market version will have slightly more. The UK models will be reworked by Mitsubishi UK, in accordance with previous MR Evolutions bearing the FQ badge. Options for the UK Evolutions are expected to be between 300 hp (220 kW) and 360 hp (270 kW)." -Wikipedia
Car Details

This car has 4 seats, reliable speed, container slot, animations and sound effects.
Car colors
Currently, there are 5 colors and 1 special skin:
Red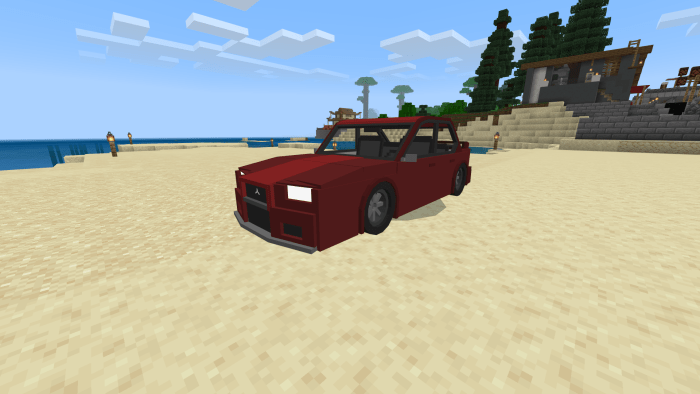 Turquoise / Cyan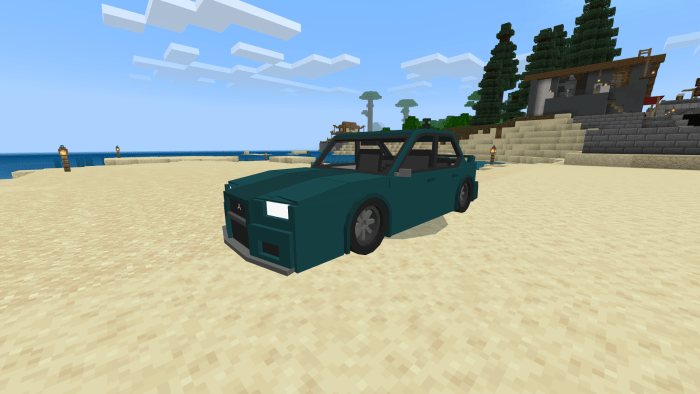 White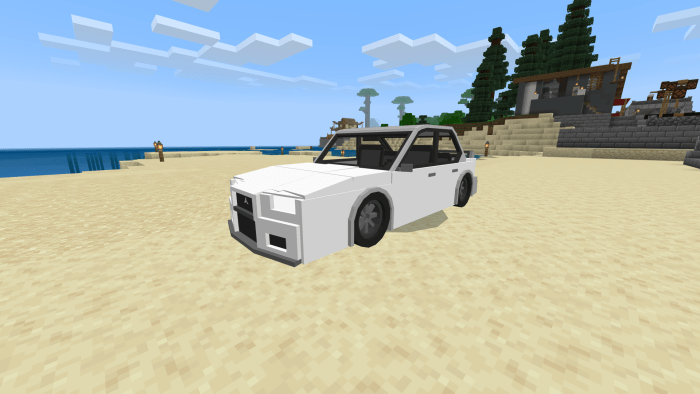 Silver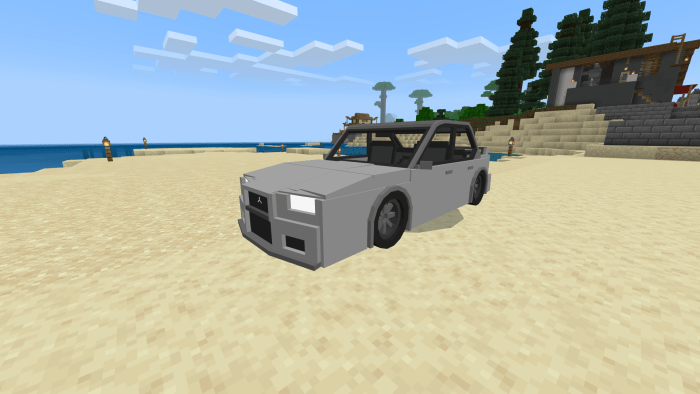 Black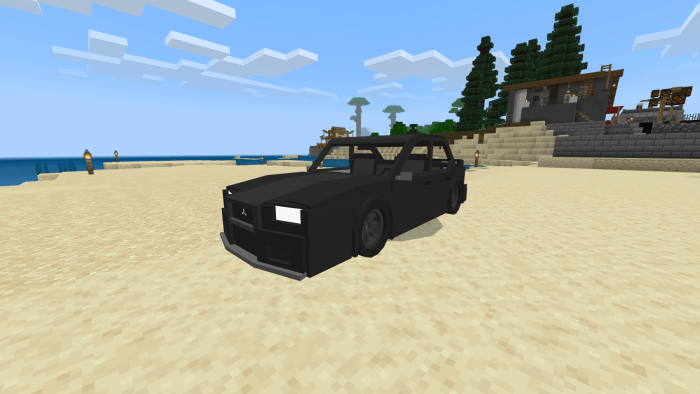 Custom Skins
As said above, there is currently 1 special skin:
The Japan Touring Special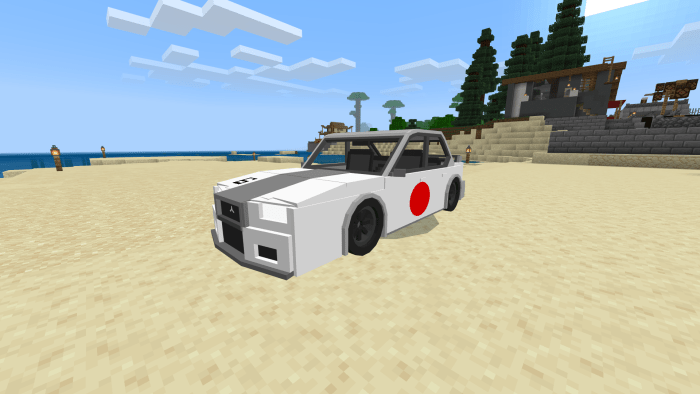 Extra Images (For Reference)
Front view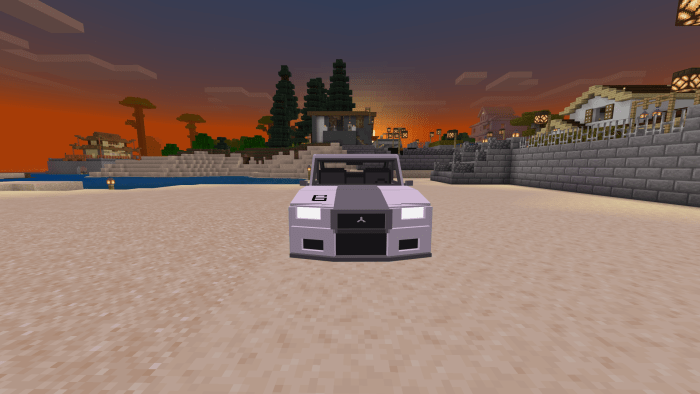 Side view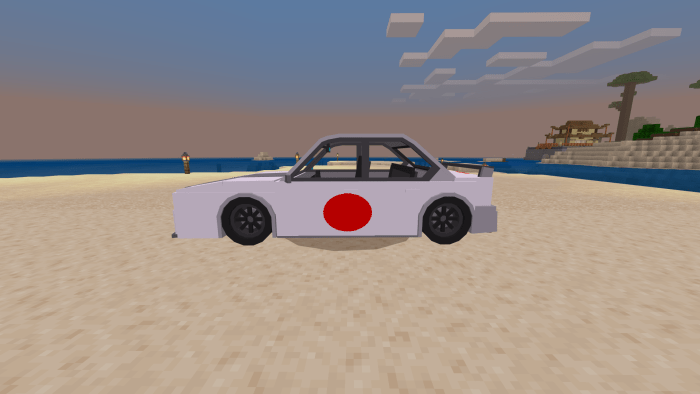 Back view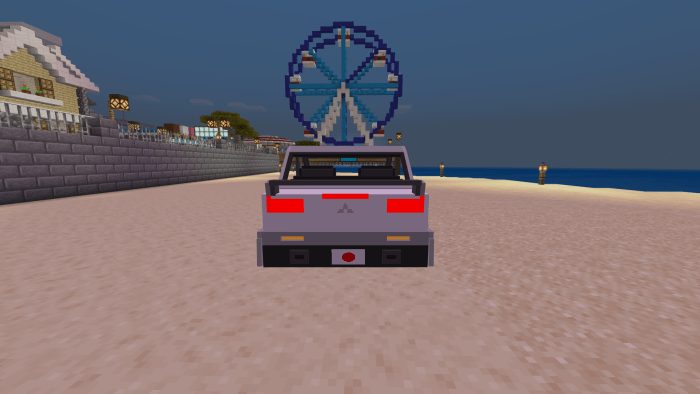 Interior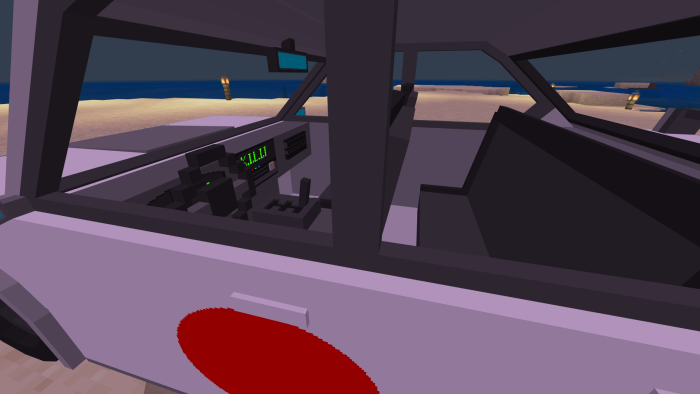 How to obtain
Method 1: Get their spawn eggs from the Creative Inventory.
Method 2: By using /summon commands;
/summon ml:evo_red
/summon ml:evo_cyan
/summon ml:evo_white
/summon ml:evo_silver
/summon ml:evo_black
/summon ml:evo_japantouring
Contacts
Instagram account: @ashminggudev
Email account: [email protected]
Discord account: ashminggu#7435
Important Note
So the past few days haven't been too good for me. I won't tell exactly what has happened as it is more personal. That in a way is one of the factors of why I wasn't able to post this earlier as well as why this addon only has a few colors/skins. This also has demotivated me at making car addons. But don't worry, my next car addon will be posted most probably by 15/6/20 (UTC+8) as this is going to be a huge car addon. For the latest information, I'd suggest to check out my Instagram account as mentioned above.
Installation
1. Download both the Resource and Behavior Packs (Links are below).

2. You will be sent to the Adf.ly redirection page. Just wait 5 seconds and skip. (Note: You'll might be ask to allow some notifications, just deny all of them).

3. Wait for another 45 - 60 seconds at the "Please press 'Allow' to continue" page.

4. Download the Resource / Behavior Packs.

5. Once downloaded, click on the files and it will automatically open up Minecraft to start importing the files!
Downloads
Supported Minecraft versions
1.13
1.14