Both hostile and friendly mobs can be hard to control sometimes. Maybe you are trying to put your cows in a fenced pasture at your farm, or maybe you are trying to capture some zombies lurking near your house? If you have experienced anything similar to that then the Mob Capsules mod definitely can come handy.
Basically the mod implements an item which lets you capsule a mob in the item. You can then use the item anywhere your like to spawn the mob again.
Creator: UltraPeachMC
How to capture a mob?
To capture an animal you will first need to craft an empty Mob Capsule with 2 diamonds, 2 gold ingots, 2 iron ingots, 2 glass planes and 1 redstone.
Then tap on a cow or any other mob with the Mob Capsule to capture it.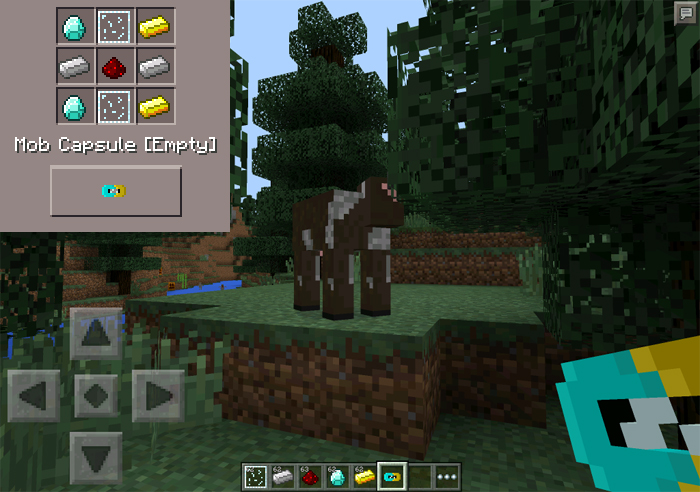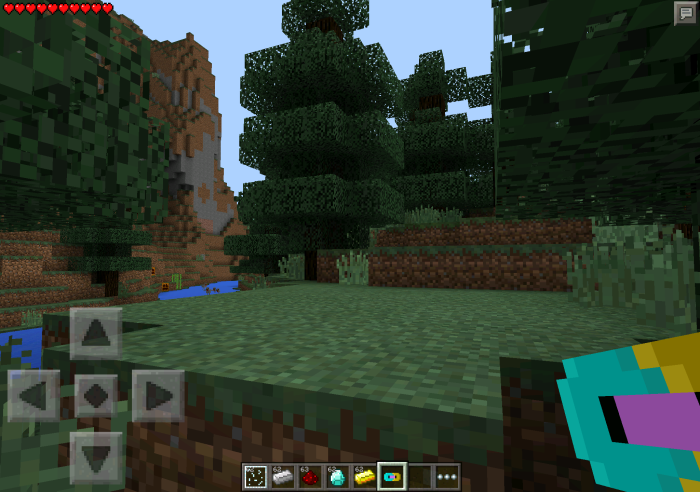 As you capture an animal your empty Mob Capsule will be replaced with e.g. a Mob Capsule [Cow]. You can then use that capsule by tapping on the ground to spawn the captured animal. When you spawn the captured animal you'll get an empty capsule back.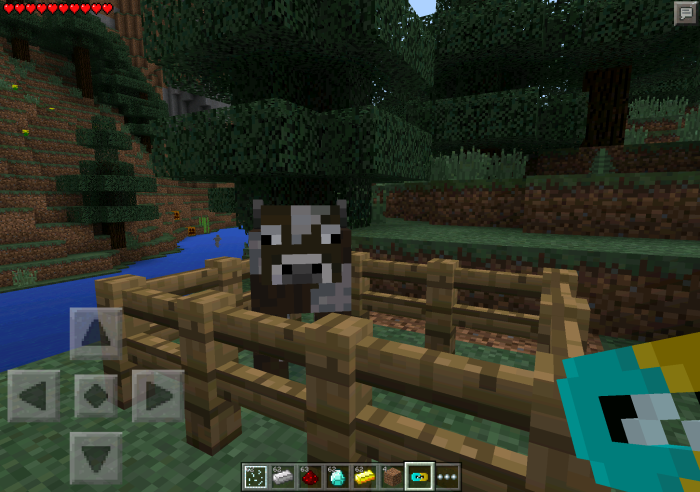 Item IDs & Crafting Recipes
Mob Capsule [Empty] (453) - 2 diamonds + 2 gold ingots + 2 iron ingots + 2 glass panes + 1 redstone
Mob Capsule [Chicken] (454)
Mob Capsule [Cow] (455)
Mob Capsule [Pig] (456)
Mob Capsule [Moosh-Room] (460)
Mob Capsule [Zombie] (461)
Mob Capsule [Creeper] (462)
Mob Capsule [Skeleton] (463)
Mob Capsule [Spider] (464)
Mob Capsule [Pig-Man] (465)
Mob Capsule [Slime] (466)
Mob Capsule [Enderman] (467)
Mob Capsule [Silverfish] (468)
Mob Capsule [Sheep] (469)
Mob Capsule [Wolf] (470)
Mob Capsule [Villager] (471)