Once again, Minecraft Live is less than a week away. To continue the trend I've started a couple of years back, I present Minecraft Live 2020 Concept
This addon I fully based on the single video Mojang posted on their social media and what we know from Minecraft Dungeons and Minecraft Earth. The actual mobs in future updates might be completely different.
Moobloom:
Comes from Minecraft Earth, this mob is another variant of the cow. Can be interacted with using Empty Buckets, Bowls and Sheers!
Glowsquid:
Comes from Minecraft Earth as well, simply an exact copy of the normal squid with the addition of a fantastic night glow! (see attached pics)
And yes, you can milk it
Icologer:
A new illager, originally from Minecraft Dungeons and the only hostile mob this year. The Icologer will summon a block of ice above you and drops it on year head, causing an explosion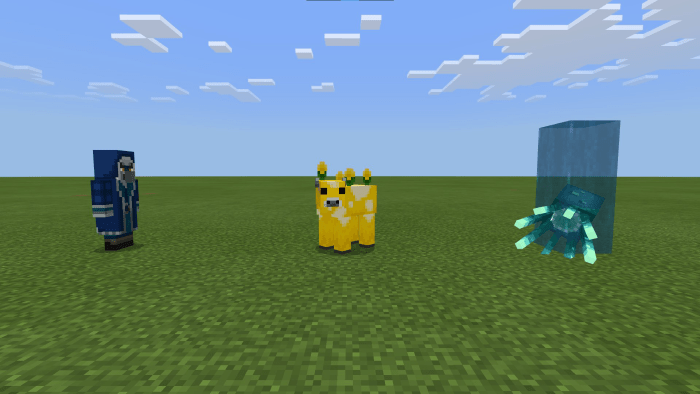 Night view showcasing the Glowsquid Glow!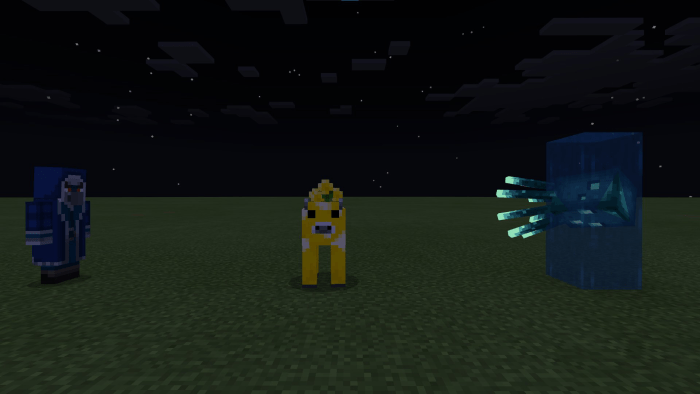 Downloads
Supported Minecraft versions
1.16