Do you lack of inspiration for your home? Then you need to energize your home with interior ideas and furnitures from here! Tons of ideas, furnitures, and style for every part of your room!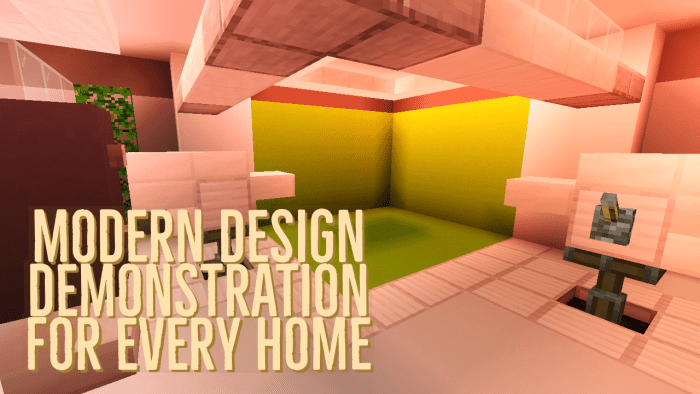 OVERVIEW
Created by: Kraftoid, Twitter Account (@imkent13)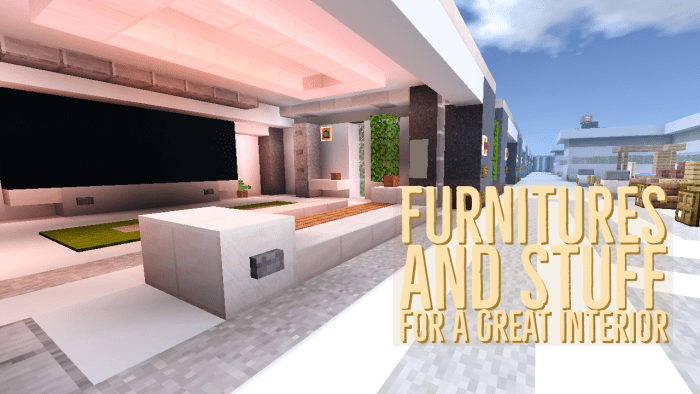 With ideas on every room, and 25+ furnitures and over 100+ sooner for your home's interior! There will be also season-themed interior ideas, especially for the coming season!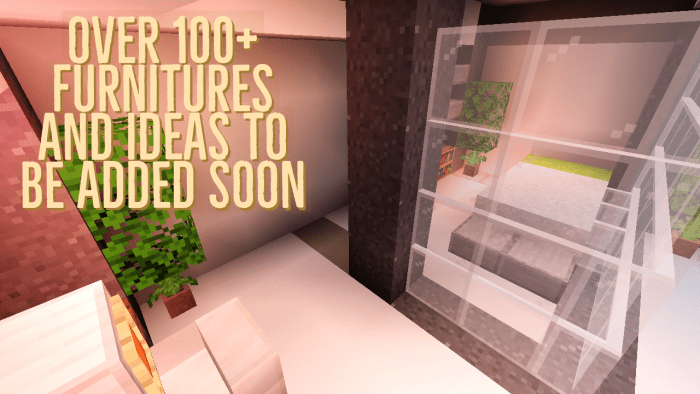 The purporse of this map is to give information about improving one's home interior, and the ability of a player to make a house look more better and appealing to others.

In order to prevent unauthorized use of content and infringement, rules were established to regulate:
YOU ARE ALLOWED ON:
Distributing, sharing, and using on external websites

by redirecting to this website for download.

Use for your videos and demos by

providing a proper credit and link

even without permission
YOU ARE PROHIBITED ON:
Using this map for monetary gain

through

link shortening websites

(Adf.ly, Shorte.st)

Revising, renaming and changing

some sections of this map without permission

Claiming this map as your own

on other

audience or people
Shaders on this demo is not under the rules, though still must not be used for revision and claim.

Banner readjusted after being detected with problem
Terms of Use (ToU) added to prevent content use violations and further issues with the map
No issues found for the past few days - and now we are dropping off the beta.
- This update focuses on the hallway design, adding implementations of lighting system, and design measures.
- This update also includes the holiday decorations. 
The major updates for this will be permanently dropped, but promised to provide minor changes to this when needed and required.
Changelog:
- Added directory/masterlist of Modern Interior Idea releases for the past three months
- We are dropping off beta at the start of new decade! Stay tuned!
We've just added.. what?
A small tour of the map for those new and returning visitors of Modern Interior Ideas. Easy glimpse of the features of the map.
+ We have a Facebook group for my content - and also for everyone! Thank you!
Next beta will come on the Christmas Eve, along with other maps that I manage. See you!
Happy Holidays!
We finally arrive on the beta of the next major update and again: here are changes:
- Holiday decorations and color schemes. This is still under test and needs your feedback!
- Demonstration of my own implementation of lighting system which scopes:
Camoflauging lighting blocks, proper choice of lighting blocks, and the ceiling and ground.
The development almost turned into grave as I've been working to finish off the $1,000,000 Spectacular AI Mansion (its also here at MCPEDL!) for the past two weeks, and also the class break just came in few days ago. Now, we are on the road on the next update!
A new update is here, minor sadly. (Emergency update)
- References to old username PocketKent has removed and replaced with Kraftoid.
- Added the Block Scheme section, for your choice of design!
- Added roofing with dynamic lights.
Getting 200+ furnitures placed on the world is hard and terrible as it requires adjustments. As promised, you will still see it but not until our semestral break on December.
Your support is much appreciated. Thank you!


The link shortener for the content became Adf.ly, starting with the new link released and will continue throughout.
The new update will come next month!
Downloads
Supported Minecraft versions
1.12
1.13
1.14