Ever wanted to have a Modern Mansion with fully working redstone contraptions? Now you can have one! This map is good for role-playing purpose and hide n seek as the Mansion is yours!
This Modern Mansion is located right at the beach side with astonishing view of the ocean! It also has some cool redstone and command block features. A more complete list of features can be found further down on this page.
Creators: DarkStudios (view all credits)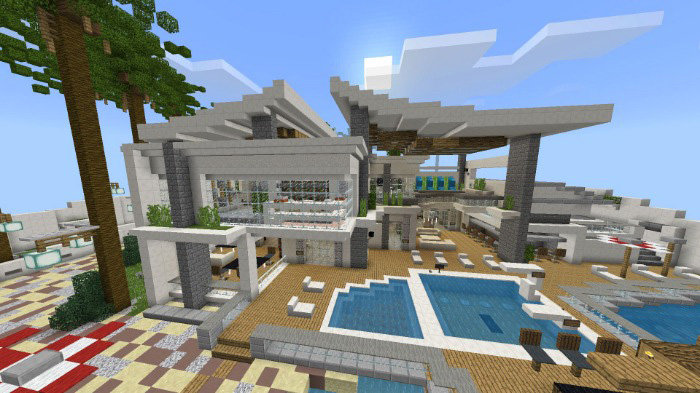 Map Features
Fully Working Gate
2x Garage Doors
2x Sport Cars
1x Luxury Boat
2x Pool
Sliding Doors
Underground Access/Bunker
Master Bedroom (2nd floor)
Working Televisions
A Theater (2nd floor)
A Security Room (Underground)
It's sure a long list yet there's plenty more features to be found on the map!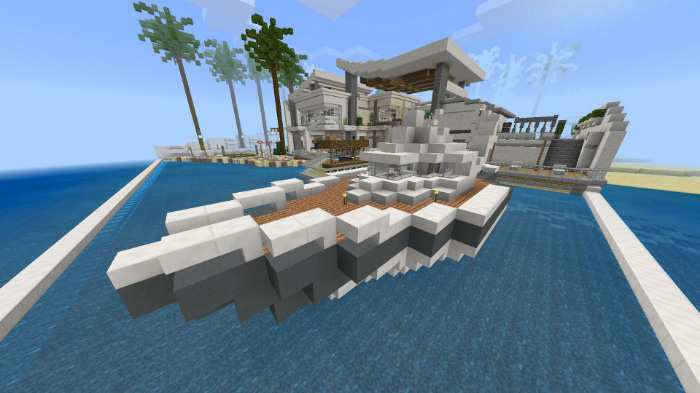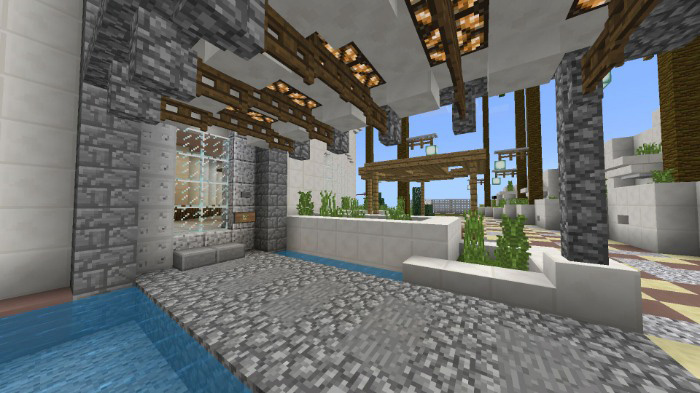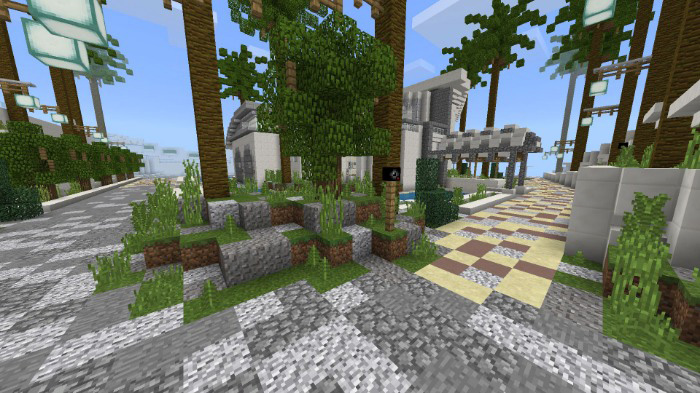 Credits
Fixed redstone contraptions (Door password & some others)
Optimized world for low end devices
Support for latest MCBE version
Downloads
Supported Minecraft versions
1.14