This map features an amazingly modern mansion which lets you live the life of a millionaire in Minecraft. All of it is realistically designed and this means that it will include custom furniture which doesn't have any actual functions except for just looking realistic. It's a great map if you want to live in a modern house in a survival world or if you just need some inspiration for your own creations.
Creator: BjankyMiner
The mansion is situated in the middle of nowhere in a forest. It was originally submitted as an old world but I fixed it up and exported it into an infinite world.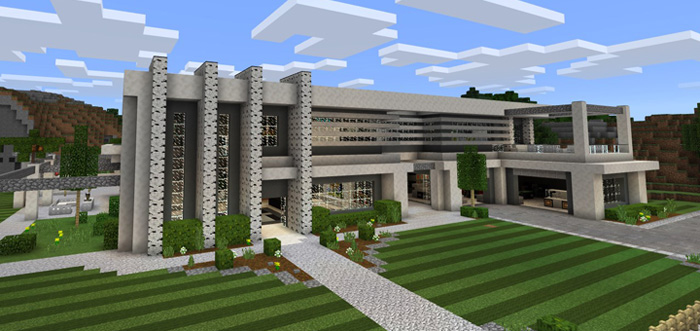 It's a very large property with a huge lawn.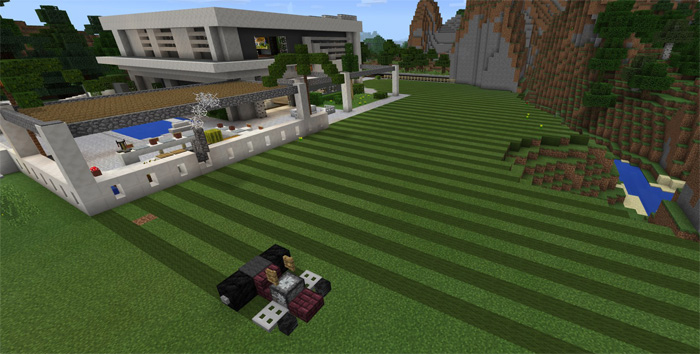 The interior is very spacious and almost everything is decorated.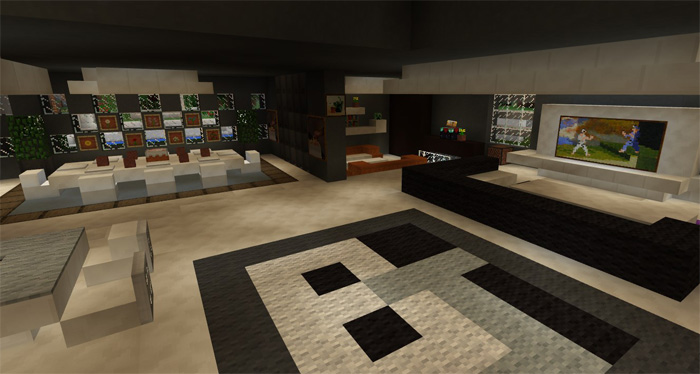 The kitchen is probably one of my favorite parts of the house. It just looks very realistic and includes some really cool details.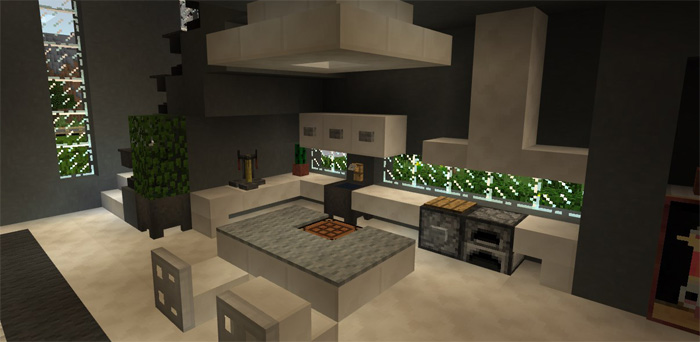 Upstairs you can find multiple bedrooms and bathrooms.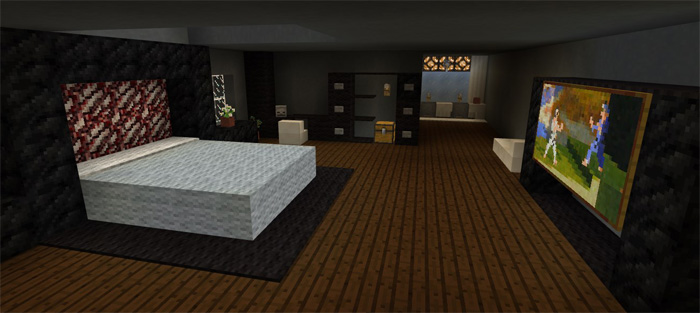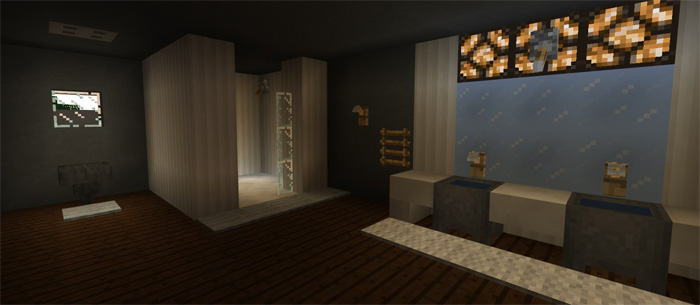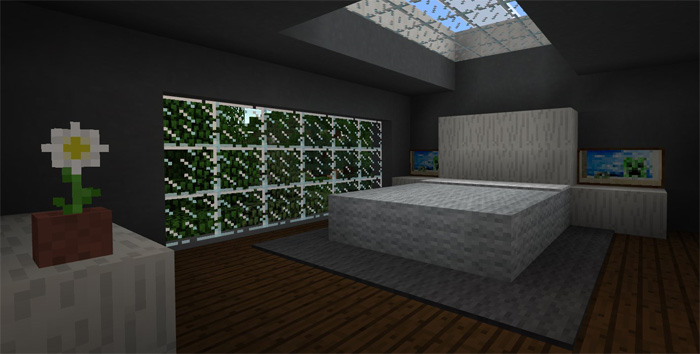 On the other side of the house there is a swimming pool, an outside bar and a nice little garden where you can spend your days relaxing.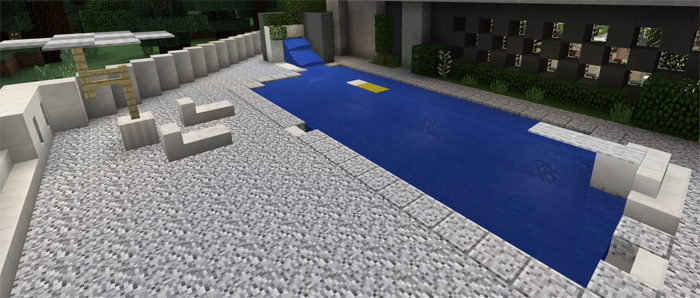 On the front side of the house you can access a garage and there you will find lots of different cars. None of them are possible to drive though. But you could use one of the following car addons for that: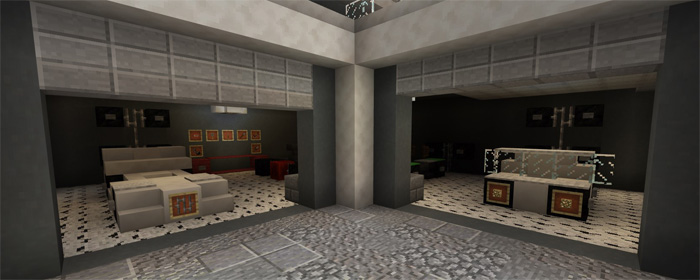 Download .McWorld
Download .ZIP