The Mo'Dimensions Mod adds one new dimension to the world which you can get to by building a portal. In the future the mod will support more dimensions perhaps with some challenges in each. The current dimension acts like a cool storage room you can use to store important chests and alike.
Creator: Andr3w246
Item/Block IDs & Crafting Recipes
Compressed Stone (23) – 9 stones (maybe in a stonecutter)
StonePortal (25)
Portal Starter (461) – 2 gold ingots + 1 redstone + 2 iron ingots + 1 stick
How to build the dimension portal?
To begin with you will need 8 blocks of compressed stone and one Portal Starter item.
Place the blocks the same way as seen below in the image. It is very important that you create it as seen in the image with the sun setting/rising behind, otherwise it won't work!
Tap with the Portal Starter item on the bottom block and the portal will be activated showing a new block in the middle.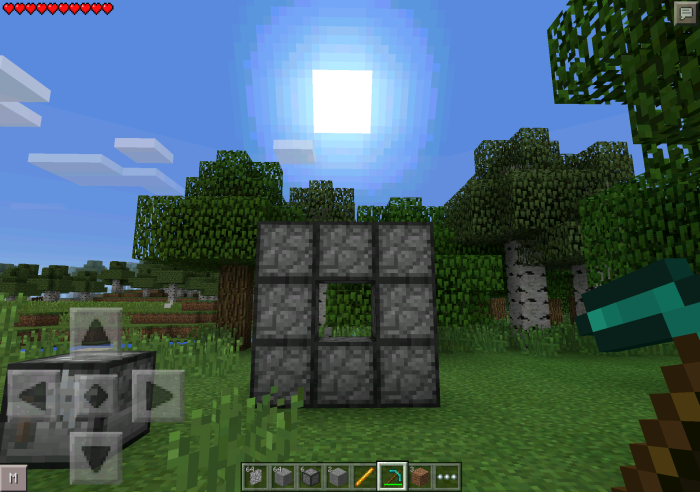 Walk up to the activated portal and tap on the block in the middle to get teleported to the new dimension.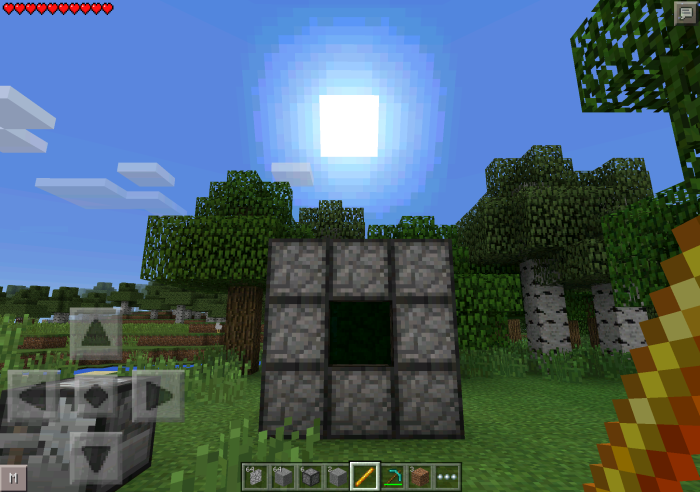 The spawn will be in the center of the new (and small) dimension. No glowstones or torches will be there when you get there so those you'll have to place yourself to be able to see something.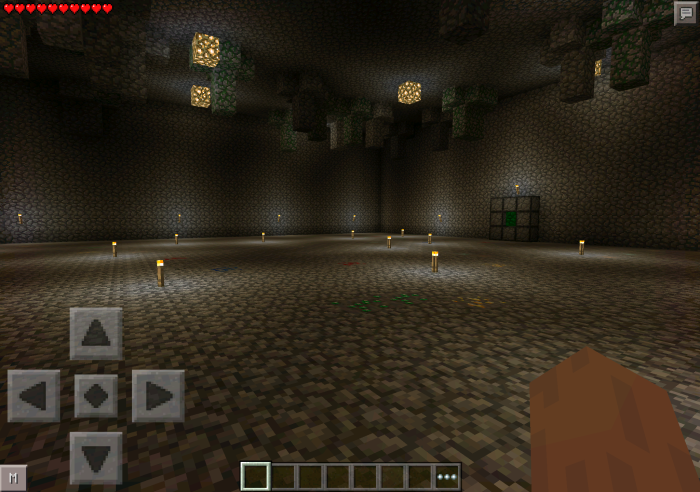 To get back to the normal world tap on the centered block on the portal located in the stone room dimension.