In this seed you will find several things which most of you probably will be found useful on your next survival adventures in Minecraft. The findings include valuable ores such as diamond, iron and emeralds.
The spawn is in front of a normal village. Go to the other end of the village and find the rectangle gravel hole in the ground. Dig down at the marked block as seen in the images.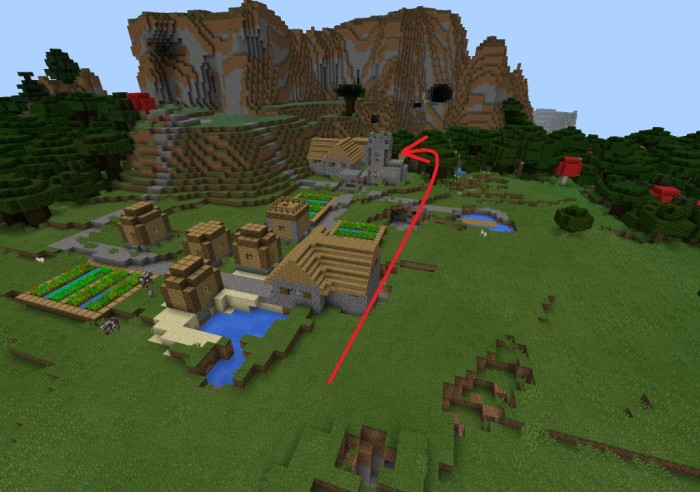 Continue digging until you will down into a dungeon. In the chests you will find the following items.
2 iron buckets
4 iron ingot
3 bread
3 string
1 wheat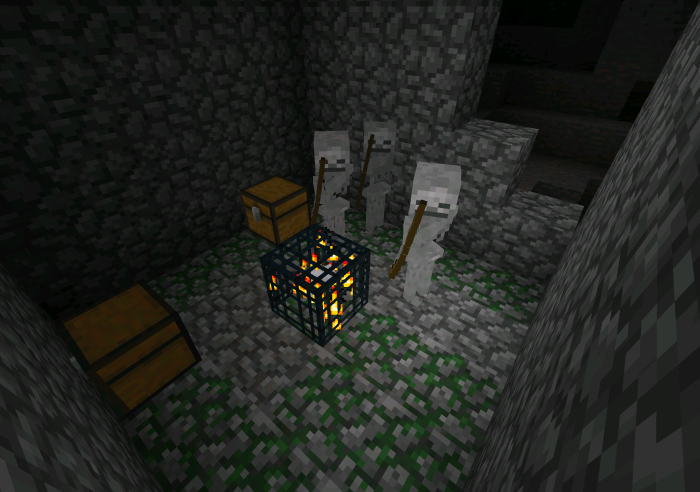 As you exit the dungeon at its open exit in the wall you will see a pool of lava and multiple ores to be mined such as redstone and iron.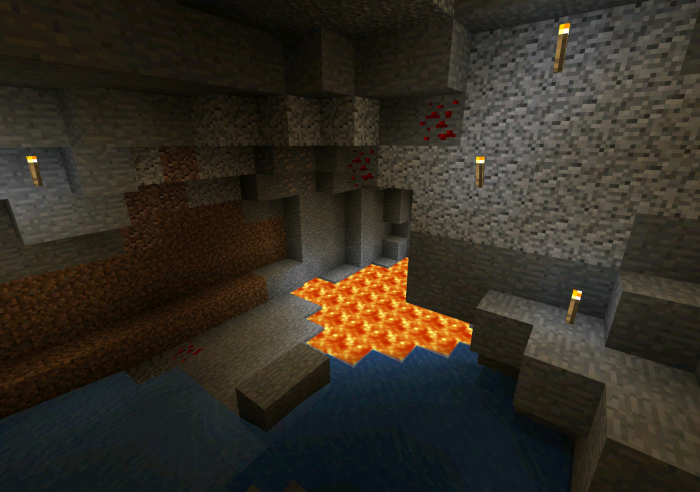 If you make a turn to the left and walk toward the other visible pool of lava you should now be able to see water pouring from the ceiling. Just go straight ahead into one of the tunnels as seen in the image. As you enter that tunnel entrance you will see three visible diamonds on your left in the ceiling.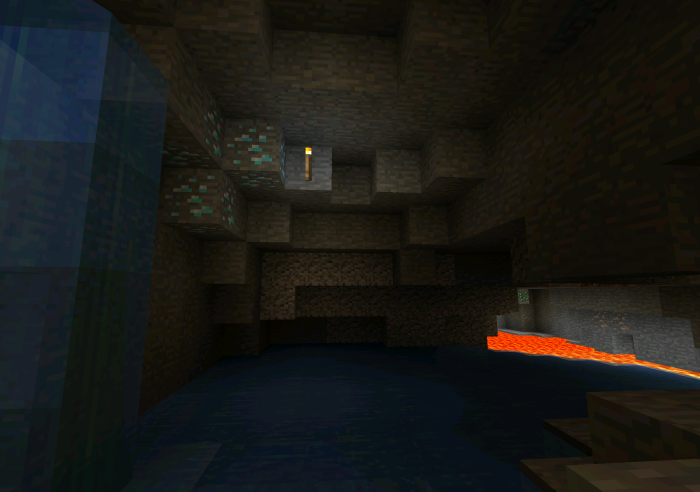 But there are more to be found. Close to the lava you will find more diamonds.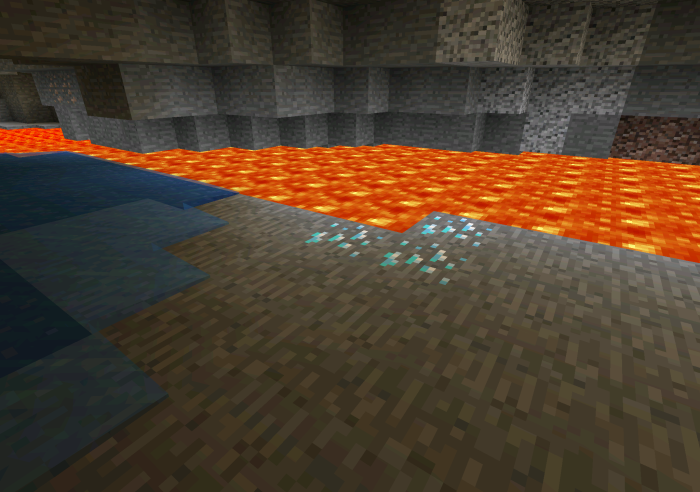 As if that wasn't enough more diamonds and emeralds can be found if you make a passage of stone on top of the lava.
To find more valuable ores check out the video below by Necrotic Gaming.
Seed: modsss