The Money Mod adds a money system to Minecraft. You start out with $50 but can earn more by killing mobs, mining ores and selling items in shops. There is also a built in a smaller achievements system which give you $10 when you have accomplished a specific achievement within the game.
When you have earned enough money you can also use it to buy better gear and other essentials in shops. The shop command is /shop. Everyday in Minecraft the shop got new items which you can purchase. The prices of the items are randomized except for diamonds as these got a fixed price of $70.
The mod will also add the days of the week to the game to easier track the money system data. For example, Sundays are considered the "Diamond Day" which means they are on sale for just $40 compared to $70 the rest of the days of the week.
To purchase an item in the shop simply type the following: /buy [itemNumber]
Other Features
Money is automatically saved when you exit the game
Money is automatically loaded when you open a map
Invest in 7 different companies
Money can be used in all your words
Invested money you lose temporarily
On Sundays you will know how your investment went – loss or win
Loaned money must be repaid in 7 days. If not paid back in time the loaned amount will double and be withdrawn from your account automatically, perhaps even leaving you in debt
After you purchase a special item from a special shop tap on the ground to activate its special ability
Currently only one special item in the special shop: "Professional Lumber". With this ability you can cut a whole tree just by cutting one wood
The tax changes from day to day
Items able to sell: Diamond, Gold Ingot, Flint & Steel, Cake, Iron Door, Iron Ingot, Arrows, Nether Reactor Core, Pumpkins, Gunpowder, Painting, Beetroot, Wheat, Book, Slime Ball, Redstone
All Commands
/shop
/buy [itemNumber]
/balance – gets your current money balance
/specialshop – a special shop with special items
/specialbuy [itemNumber] – buys an item from the special shop
/loan [amount] – self explanatory
/payloan or /repayloan – self explanatory
/addmoney [amount] – cheat to get free money (Youtubers can use this if they want to review the mod)
/removemoney [amount] – cheat to remove money (Youtubers can use this if they want to review the mod)
/nextday – cheat to change day (Youtubers can use this if they want to review the mod)
/reset – resets your money to $50 and deletes all finished achievements
/invest [amount] – investing command
/sell items – list of all items you can sell
/sell hand – sells the item you hold in your hand
/sell price – show the sell price of the item in your hand, it also lets you know if you can sell it
/companies – list of company you can invest in
Creator: Eaglerex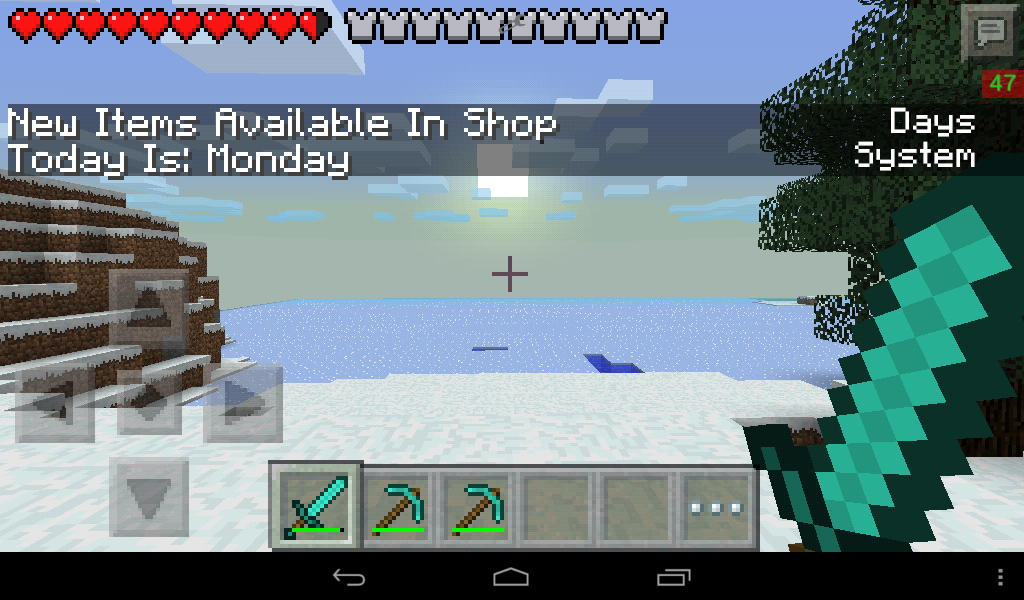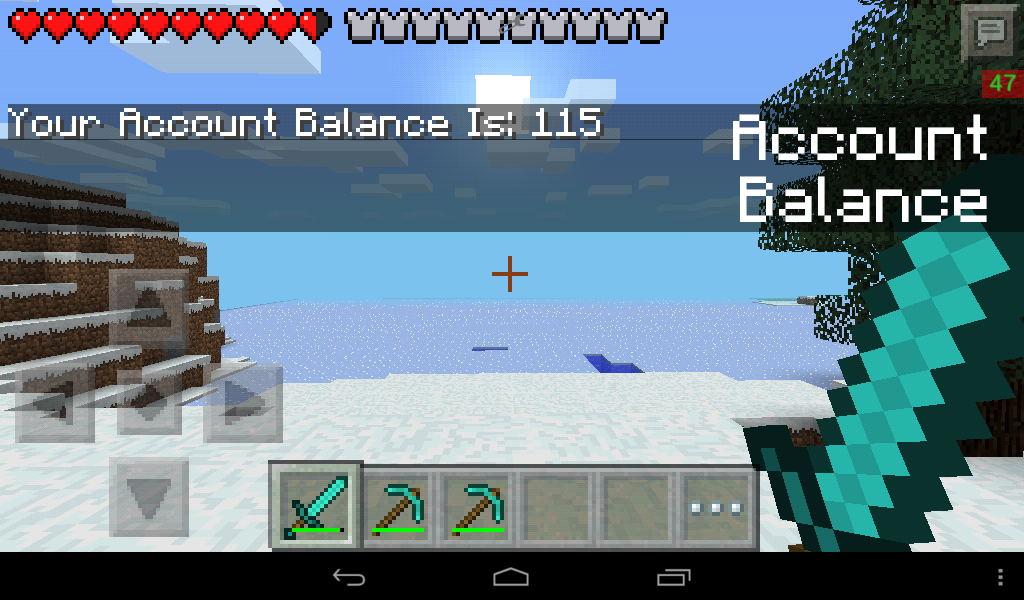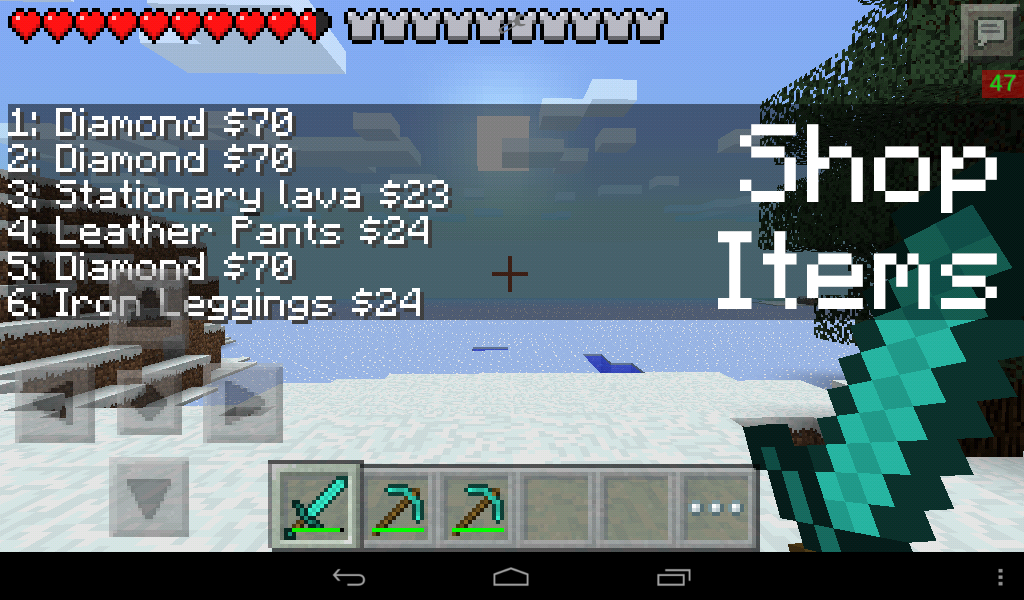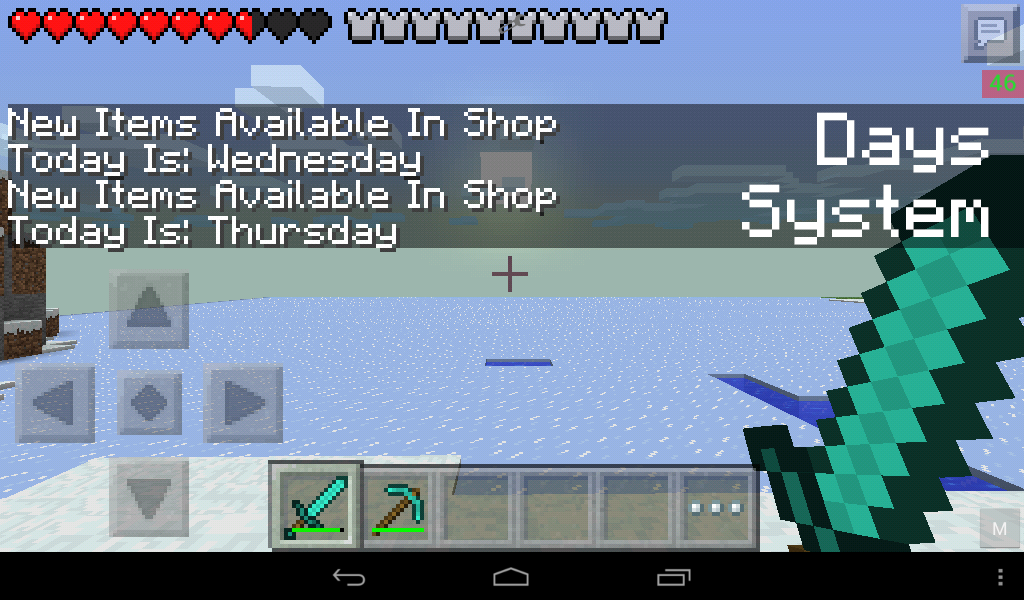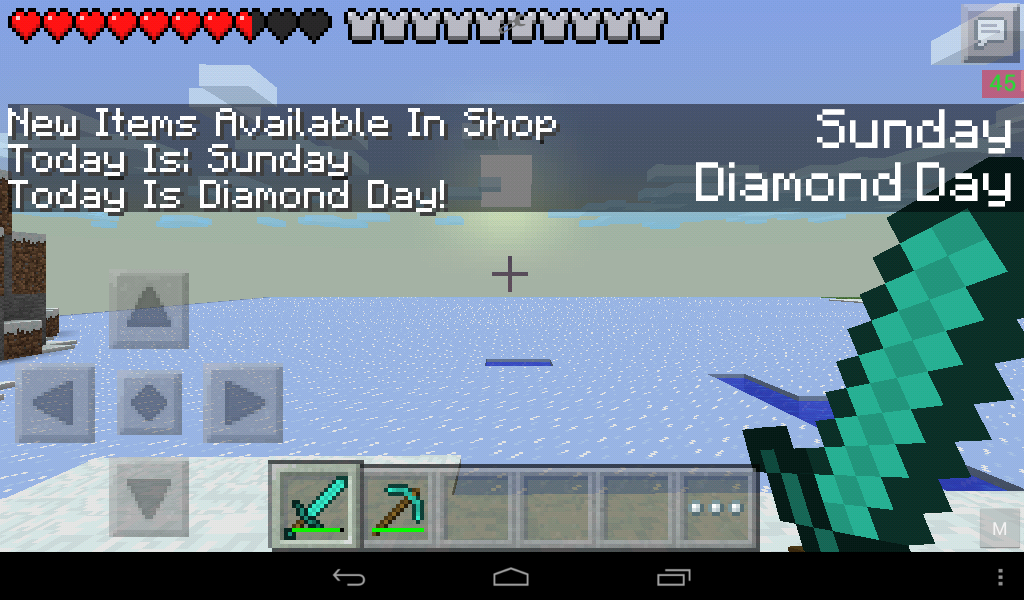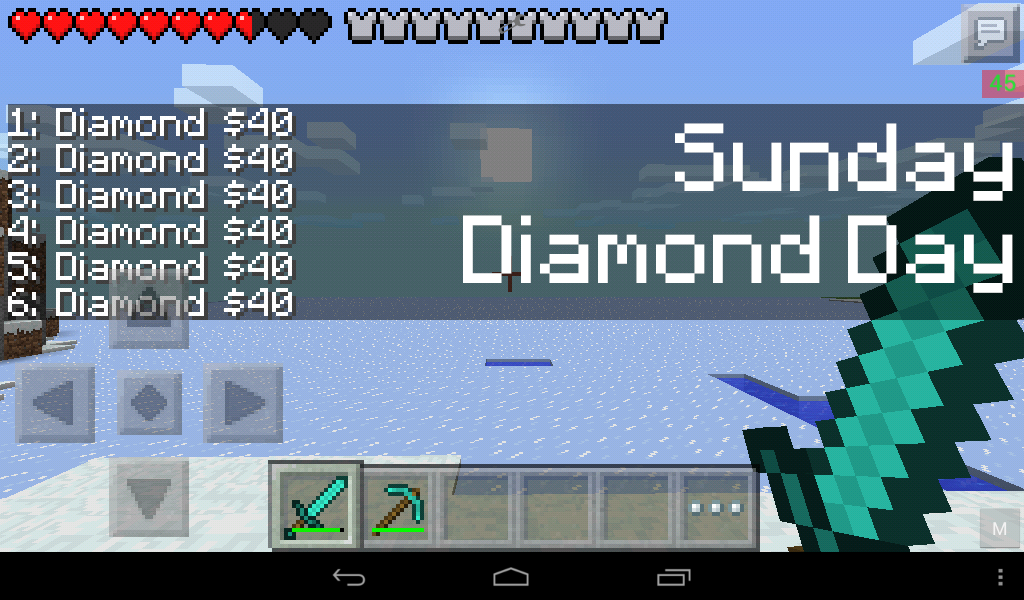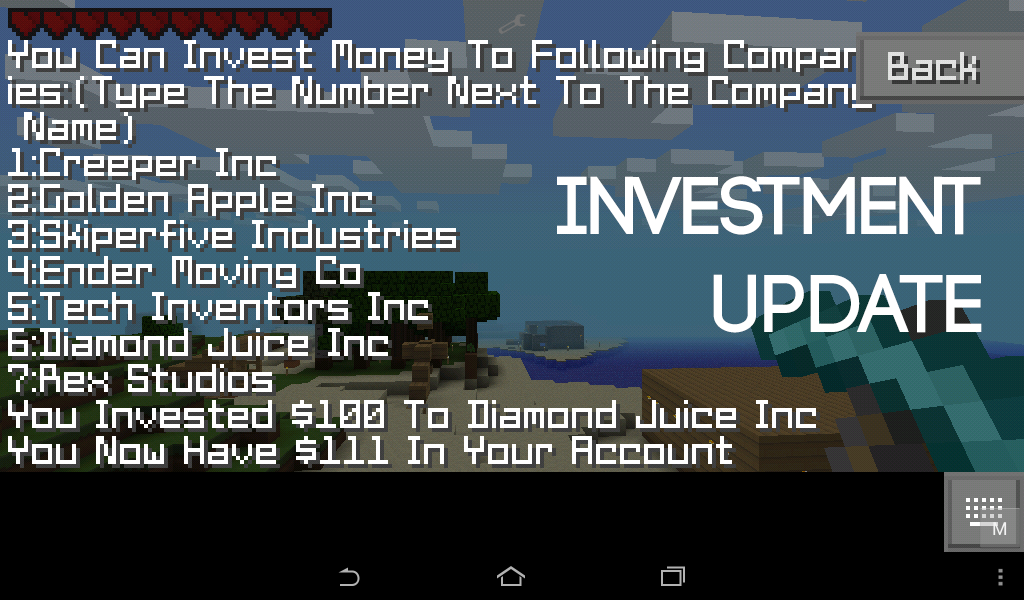 Download Mod
Download Textures