IMPORTANT ( NO MORE UPDATES )
I cannot fix my minecraft
Are you sick of having to pay for monopoly on your device are you looking for a way to add monopoly into your beloved game Minecraft, I have the solution for you.
Welcome to Mineopoly!
Added Working dice ( Read change log for more details )
FULL. VERSION DELAYED ( Read Comment )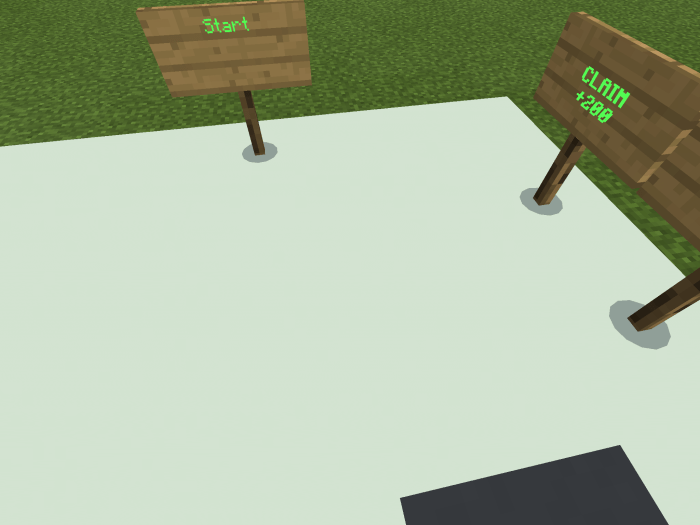 This map has the following Properties: Mayfair, Park lane, Piccadilly… so if you want to play monopoly in minecraft all you need to do it download import and have fun.
What is mineopoly –
Mineopoly is a board game which has now been recreated in Minecraft Pocket Edition. The map does require the use of a physical dice for now I'll be updating this so you will be able to roll a dice virtually but other than that it's quite self-sufficient. The minigame rules and gameplay works almost the same to how the real life board game works. It can be played with up to 8 players where one banker is needed at the least.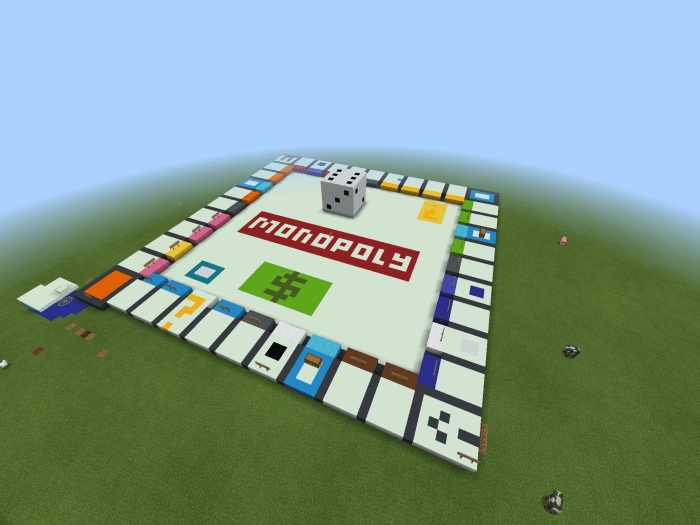 how to play –
The commands are still in progress but will be published very soon the deadline for the creation will be 20th April
For now enjoy this map you can also use this map for your own use like making your own version of monopoly as long as you say something like "Board made by zaksgameplays1, Improved by [Your Name]
Do you like the game monopoly, then this map is what you want for Minecraft PE and you can play this game with your friends. The map has the potential to simultaneously play up to 30 players allowing for positive emotions to be earned. There are exactly the same rules on this map as in the original game about monopolies.
Just as in the original game, you're going to have to roll the dice (automatic dice coming soon) and make moves on the board based on the number that came down. You can buy a square on which you are standing after you make the move and get profit any time the other player concentrates on it.
The game would be more interesting you will need to appoint a banker who will take charge of the players and give them money if they took a loan from the Bank. ( Automatic Banker Coming Soon )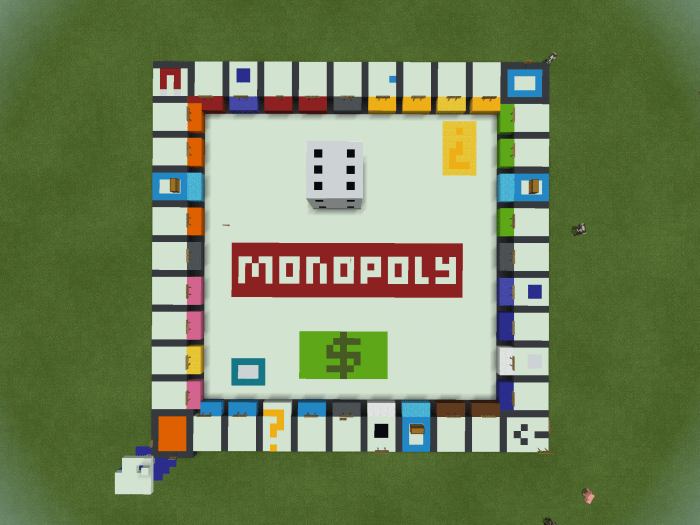 What is a banker- (This feature is being published in 1.0.6)
A banker is in charge of all of the bank's assets, property, homes, and hotels. The banker can still play the game, but they should make sure that their own money is separate from that of the bank. If it is simpler, the banker should position the box where most players should reach, enabling people to support themselves with income, houses and property, if they do so only when they are all involved. Auto Banks coming soon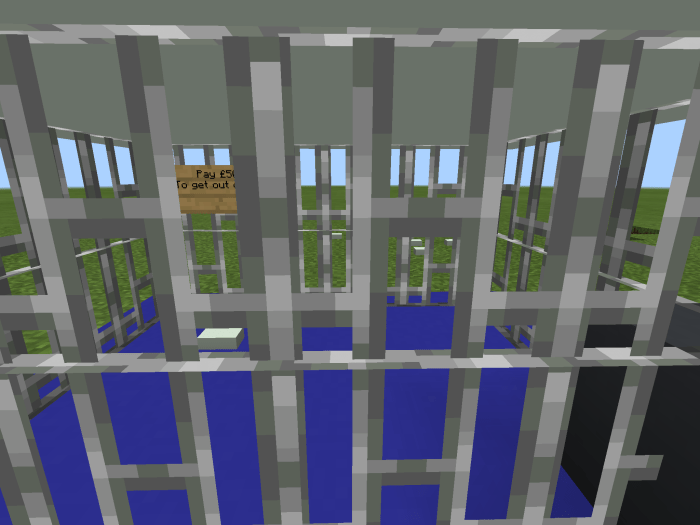 Have fun and enjoy my map.
-Credits
-zaksgameplays1 (Design)
-PlumFanatic2833 (Helper)
-x3viex (helper)
-RosieLamby987 (tester)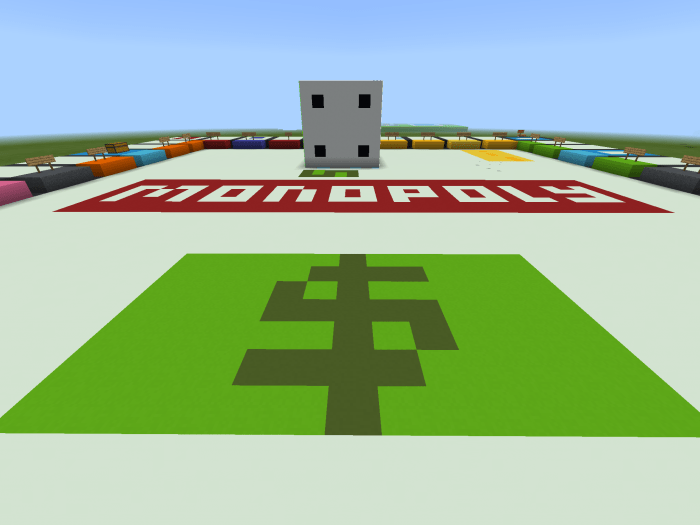 I can't fix my minecraft is I can't update my monopoly
sorry everyone
Full version is delayed, 
Most likely be finished by 1st May
Read comment for more details 
Fixed a bug with the automatic roll dice
Enjoy :)
1.0.7
Added working dice, all you need to do is spawn a parrot and a random number from 1-6 will appear, you still need to be in charge of moving your self until 1.0.8 I will add automatic movement and I'll be adding houses and hotels
-----------------------------
Error in submission all new mods added In 1.0.6 if this gets accept 
There has been a problem with submission so new commands and mods will be added in 1.0.5 ( If this gets accepted )
Future Update (1.0.4) —
I wil add 100% automatic dices and you will be able to buy properties and add houses, Mortgaging will be added if you are ever in debt.
Fixed a problem in the board, enjoy this map :)
Adding playing cards with working dice ( In Progress )
Downloads
Supported Minecraft versions
1.10