Getting killed by hostile mobs in night? Don't worry! With the help of this pack you can easily spot hostile mobs and kill them.
Info
› Name: Monster Indicator
› Creator: Blocky Magpie Bangladesh [Rahee]
› Special THANKS to: Jayed Osman (for suggesting name), Md. Ontu for providing me pixellab app link
› Version: 1.0.3
› Resolution: 16×16 (same as vanilla)
› Size: 812 KB
› Type: Resource pack
› Supported game versions: 1.16+
› Supported platforms: Android, iOS, Windows 10, console (not tested)
› Affects achievements?: No
What's new?
Added Zombie Villager again and fixed it. (Baby variant still has render bug)
Fixed Zombie head pivot.
Fixed Witch's nose.
What this pack do?
This pack adds an exclamation mark above hostile mobs. Which is also visible in dark places. It works differently for ghast and vex.
The exclamation mark uses emissive texture.
Gallery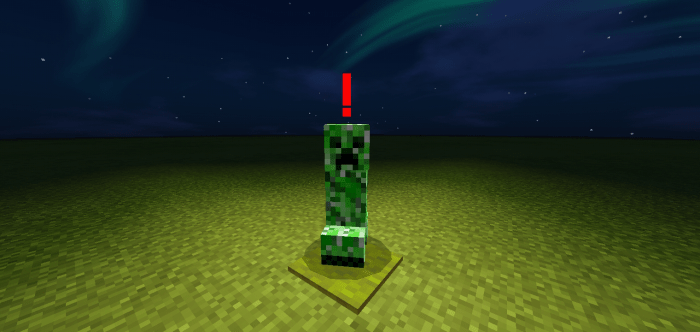 Aw Man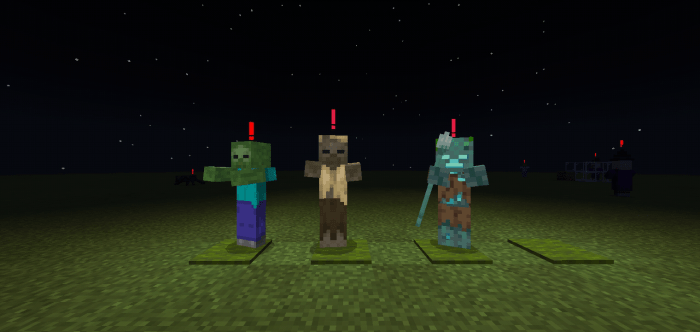 Zombie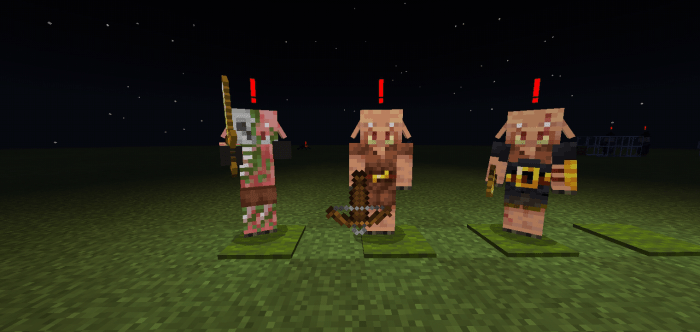 Piglin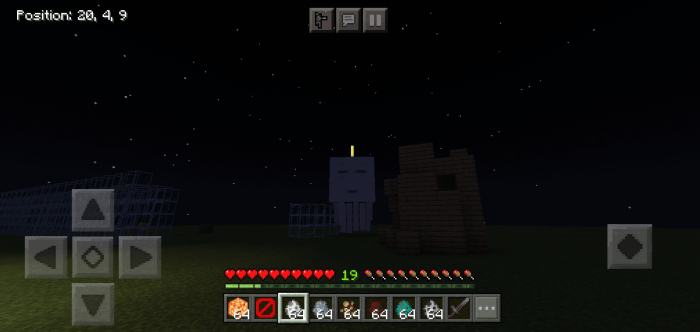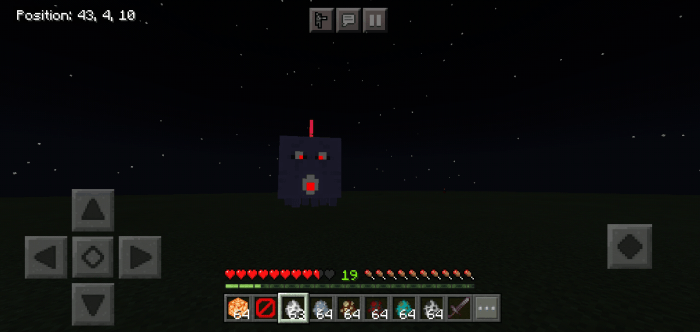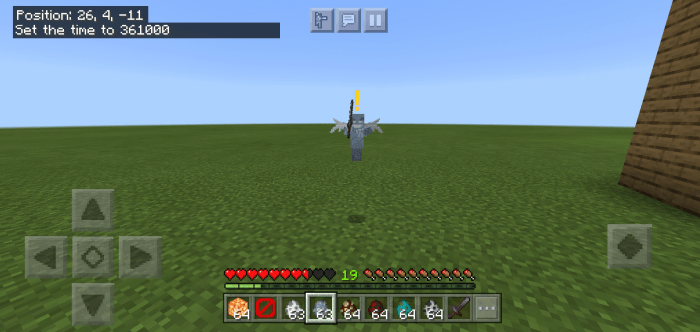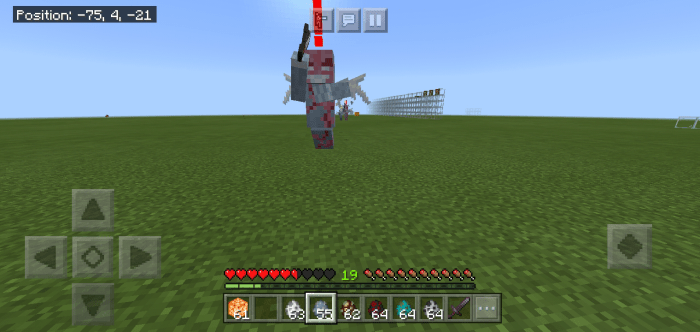 Warning & Danger state of Ghast and Vex


Videos


Promoted
No one made any YT video with #MadeForRahee07BM tag. So I couldn't promote any video or channel. Check out this page to learn more: Fake Connected Glass Addon
As usual I promoted Necrozort's YT channel because he helped me buy Minecraft.
Mobs affected by this pack (list)
1. Blaze
2. Creeper
3. Spider
4. Cave Spider
5. Zombie
6. Husk
7. Drowned
8. Guardian
9. Elder Guardian
10. Endermite
11. Silverfish
12. Ghast
13. Hoglin
14. Zoglin
15. Piglin
16. Piglin Brute
17. Zombified Piglin
18. Evoker
19. Slime
20. Magma cube
21. Phantom
22. Pillager
23. Shulker (17 colors)
24. Skeleton
25. Stray
26. Wither skeleton
27. Vex
28. Vindicator
29. Witch
30. Enderman
31. Ravager
32. Zombie Villager
Bold = the mob has warning state (Yellow colored exclamation mark)
Bugs to be fixed (Please report bugs)
– Baby zombie villager model
THANKS to VictoriousMaverickPlayz for reporting bugs. 😀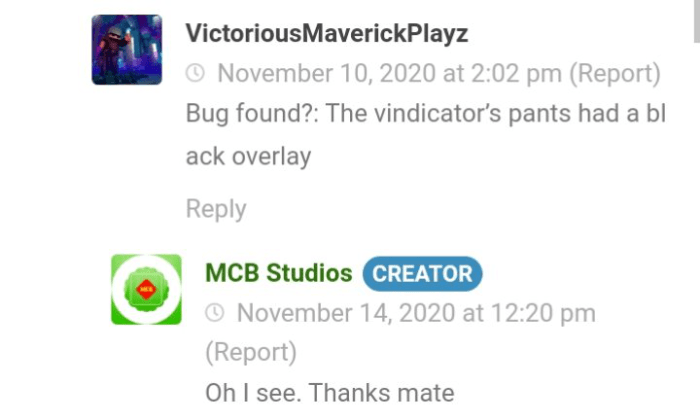 Contact me

E-mail: [email protected]
Facebook: Blocky Magpie Bangladesh
Discord: Rahee#6879 / bit.ly/Discord_BlockyMagpieBD
Twitter: Rahee | Blocky Magpie Bangladesh
Telegram: https://t.me/Rahee07


Notes
• You are allowed to modify this Resource Pack for your own use.
• You can make YouTube/Twitch or any other videos with this pack. Just give MCPE DL link in description
• You are PROHIBITED to Redistribute it with or without any modifications.
• DO NOT abuse this pack on servers.
• DO NOT try to earn with this pack (adfly, linkvertise etc)
• DO NOT give direct download link to others
• Make sure to report bugs! (See CONTACT)
I used the following applications to make this pack:
Updated download link.
Updated thumbnail.
Updated manifest.json.
Added Zombie Villager again.
Fixed Witch's nose.
Fixed Zombie's head pivot.
- Partially fixed indicator of zombie
- Sorry, I couldn't fix nose of witch
- Updated material of vindicator
- Updated description
- Updated download link
- Updated unique identifier. So it won't interfere with old pack
- Many more...
- Removed duplicate link. (Idk how it got added)
- Updated Download link
- Updated description
Installation
Downloads
Supported Minecraft versions
1.16.201
Resolution
16x