Hi all!!!
Today I bring you this addon that adds more apples and carrots with epic effects, now your worlds will be more entertaining than before and you will be able to have more entertaining adventures, next the crafting guide and the effects…
Enjoy it !!!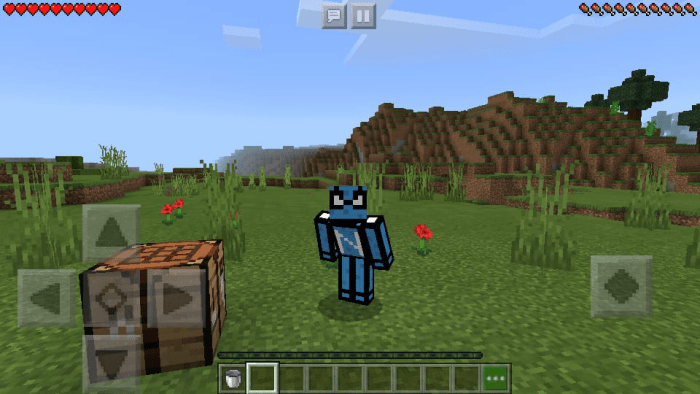 Well, let's start with the crafting first.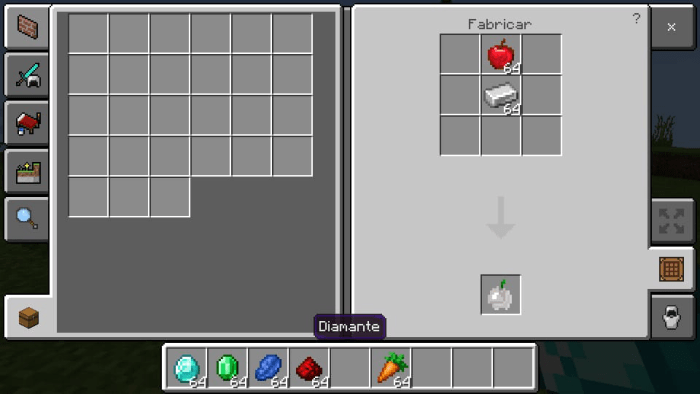 To create an iron apple, we first need a common apple, as seen in the image, and under the apple an iron ingot (with the other apples it is the same)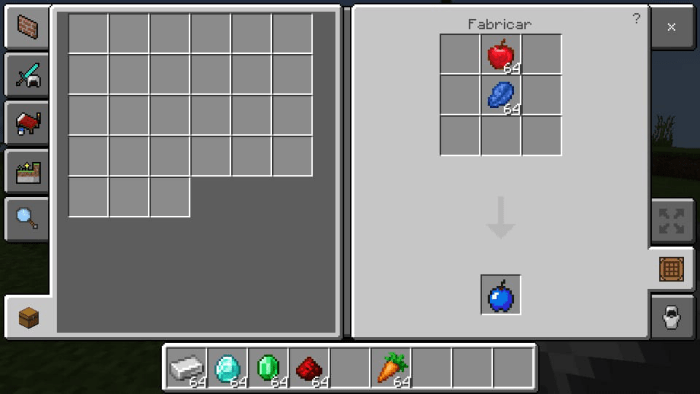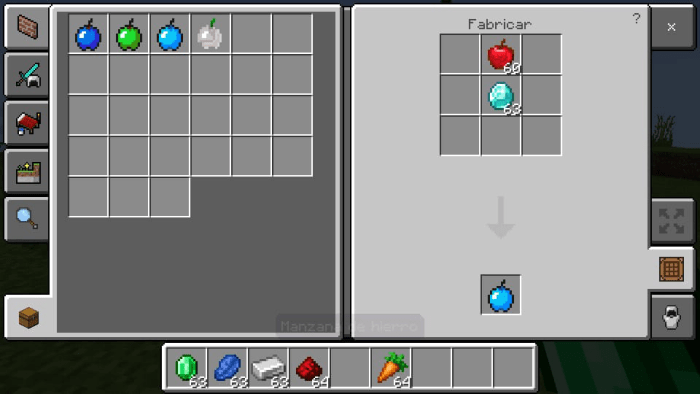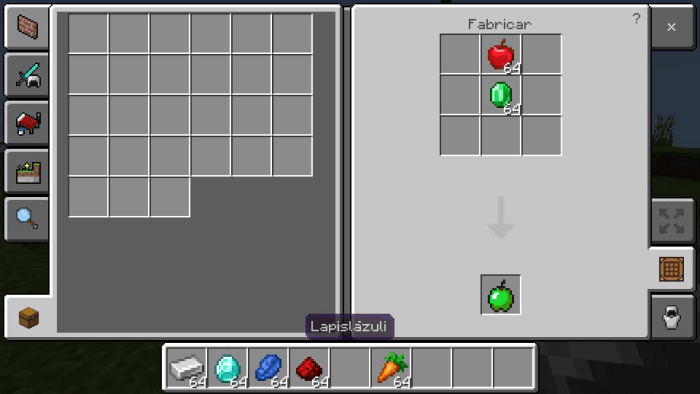 Well, below shows the effects they give us when eating them, according to the previous order.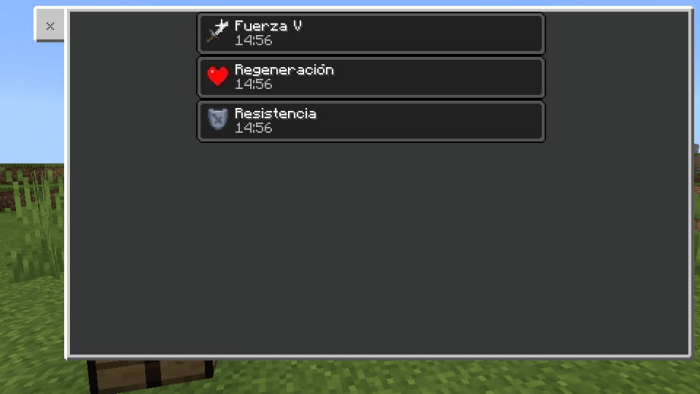 Iron apple.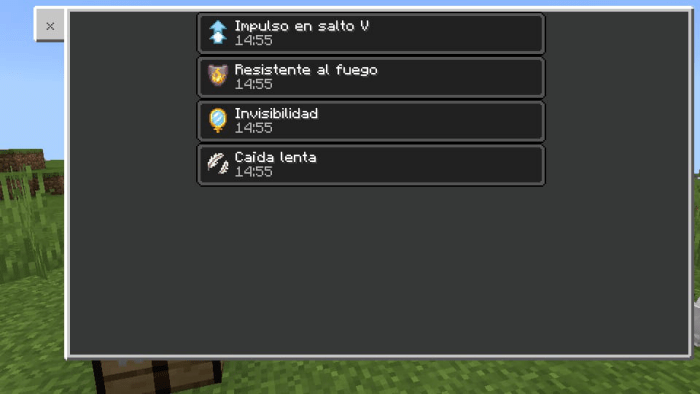 Lapiz apple.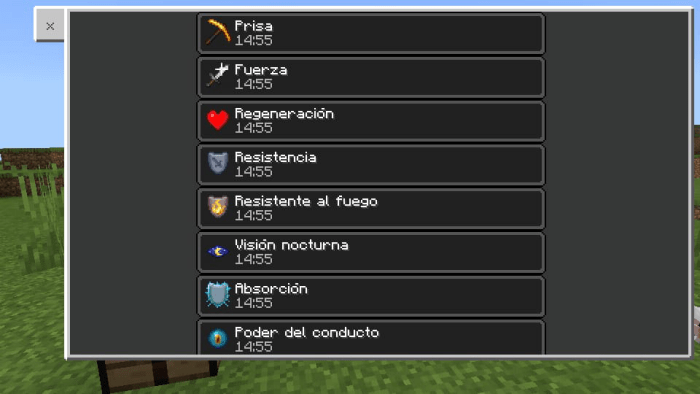 Diamond apple.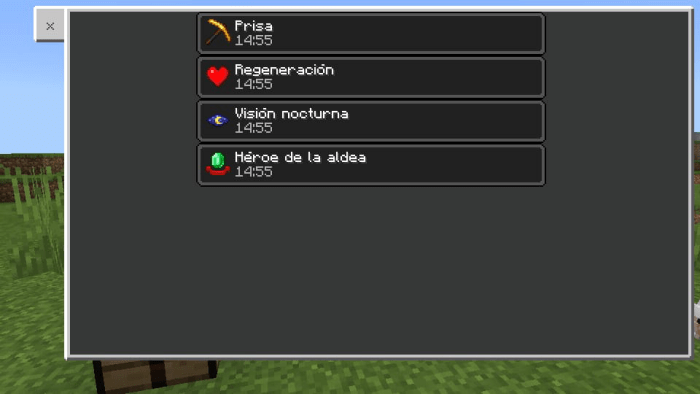 Emerald apple.
Here's the guide to making carrots (basically the same as making apples)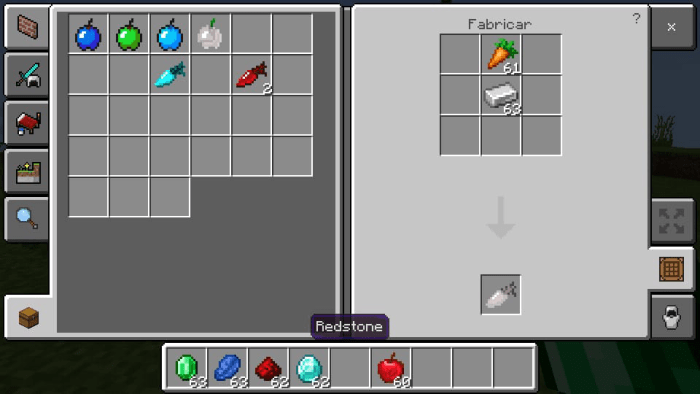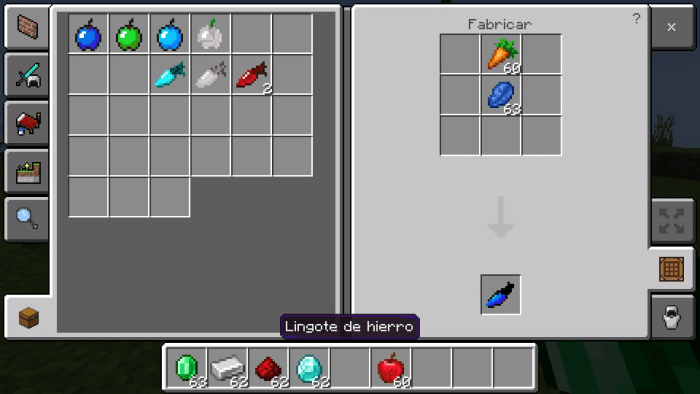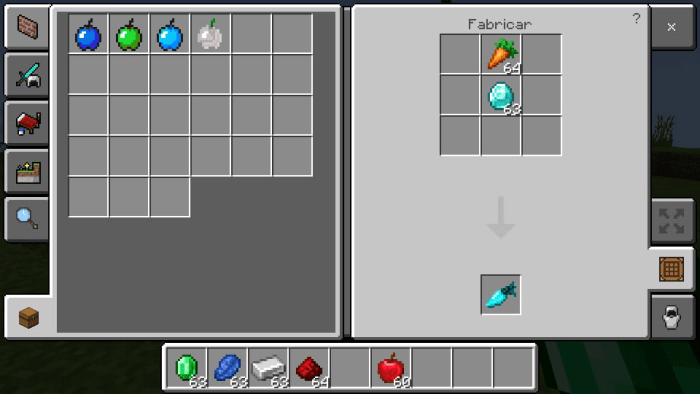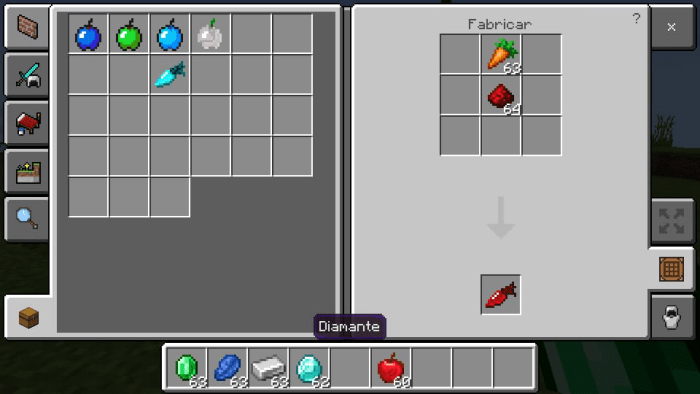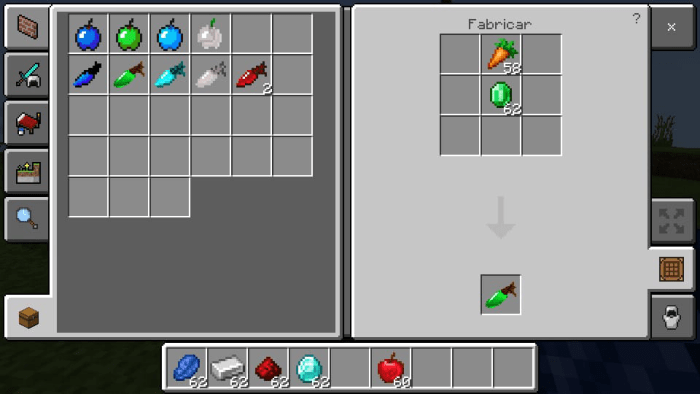 Now I will show its effects.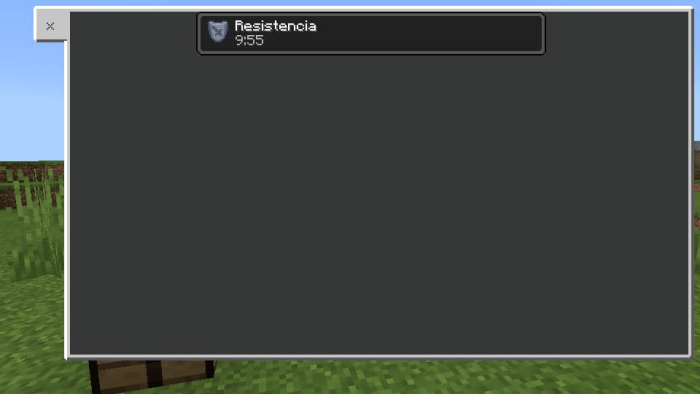 Iron carrot.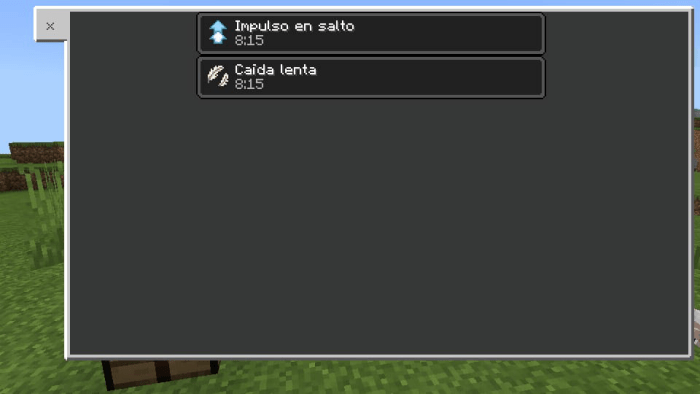 Lapis carrot.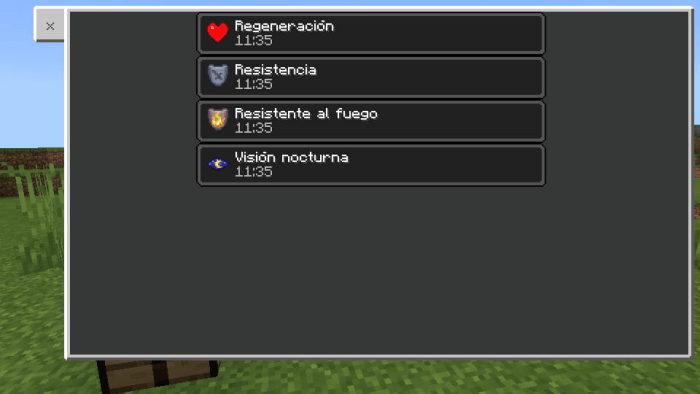 Diamond carrot.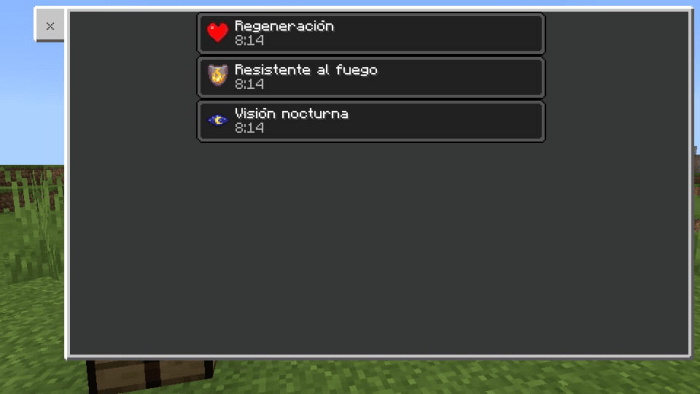 Redstone carrot.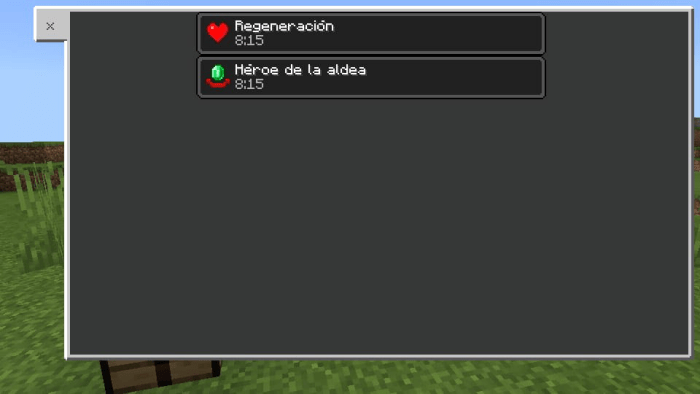 Emerald carrot.
Good …
I also added a new mob to the game, which is generated naturally in Nether, it is a hostile mob, so be careful, it has 150 health points and when you die it will drop 2 hidden objects (you will have to see that by yourself) To get the items by command simply type:
/ give @s nehe: (name of the object you want)
▪ Corrected the error of apples and carrots, which when eaten gave the effect of blindness.
▪Fixed the Nether Wither bug, which one did not attack. And good...
Enjoy the game!!!
▪ Se corrigió el error del efecto de cegamiento al comer manzanas y zanahorias.
▪ Se corrigió el error Wither de la mafia abisal, que no atacaba.
• Se corrigio el error de las manzanas que causan cegera.
• Se corrigio el error del wither del nether, el cual no lanzaba sus proyectiles.
Installation
▪To use this Addon make sure to enable the option use experimental game.
▪If you want to make a video with my Addon you do not have permission to put the direct link, better use the one that Mcpedl gives you and give me credits ... ▪Don't be rat 😂.
Downloads
Supported Minecraft versions
1.14