The More Bows and Arrows Mod adds several bows and items which each of them got a unique set of powers. For example, there's a fire arrow which you can shoot to set wherever it lands on fire. There is also a teleportation bow which you can use to fire arrows to teleport from one position to another.
Creator: Wartave, Twitter Account
How to use the bows and arrows?
There are six new types of arrows and bows. All are quite self-explanatory in-game. Just craft the arrows and bows and then fire an arrow by equipping an arrow and tap on the F (fire) button in the bottom-right of the screen.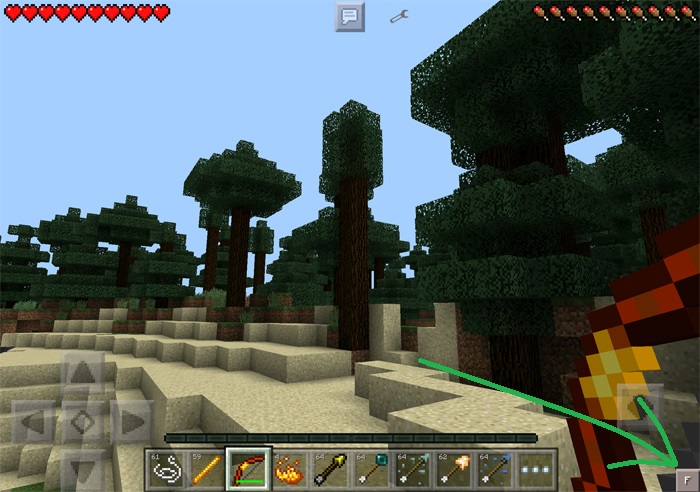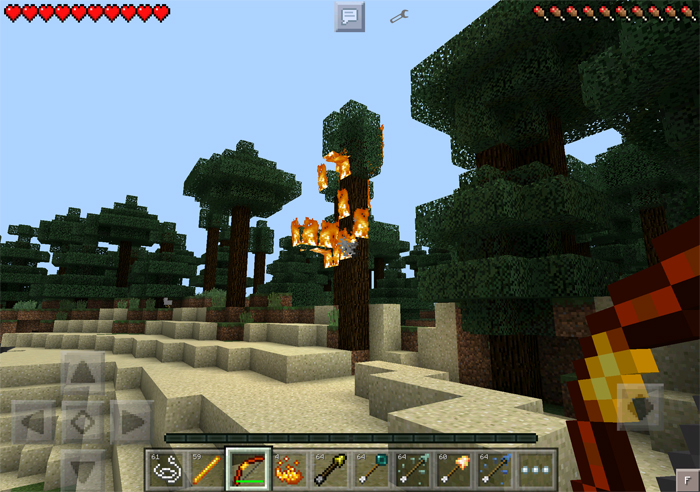 Item IDs & Crafting Recipes
Ender Pearl (749)
Spectral Arrow (753) – 4 glowstones + 1 arrow
Arrow Ender (751) – 1 ender pearl + 1 arrow
Invinsibility Arrow (754) – 1 arrow + potion of invisibility
Arrow Fire (750) – 1 blaze powder + 1 arrow
Movement Speed Arrow (755) – 1 potion of swiftness + 1 arrow
Arrow Movement Slow (752) – 1 potion of slowness + 1 arrow
Ender Bow (805, 806, 807, 808, 809) – 3 strings + 3 sticks + 2 ender pearls
Potion Bow (820, 821, 822, 823, 824) – 3 diamonds + 1 potion + 3 strings
Diamond Bow (810, 811, 812, 813, 814) – 3 diamonds + 3 strings
Flame Bow (800, 801, 802, 803, 804) – 3 blaze rods + 3 strings