The More Bows Mod adds six new bows to the game where each of the bows got one unique firing effect. It includes an advanced graphical user interface (GUI) similar to the one used for DesnoGuns. Every bow can be crafted and the mod includes an information book which can be read in-game to understand more precisely how everything work. The bows can also be used in creative mode without having to carry any arrows.
Creator: CommandCrafter, YouTube Account
How to use the bows?
Whenever you hold a bow a new graphical user interface (GUI) will appear introducing two new buttons: aim & fire.
The aim button will zoom in whatever is in front of you and when you press fire the arrow will be shot at whatever is at the center of your screen.
Bows Effects
Flame Bow sets the area on fire.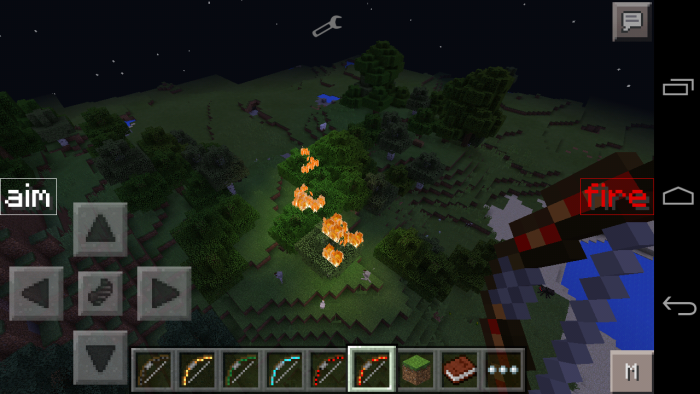 Explosive Bow creates an explosion.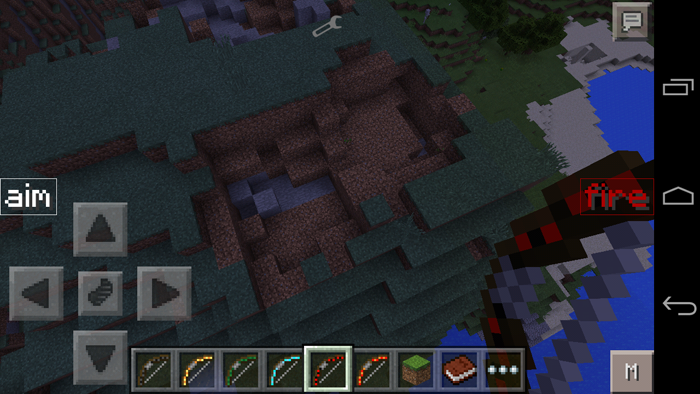 Ice Bow makes the area cold and forces blocks to turn into ice.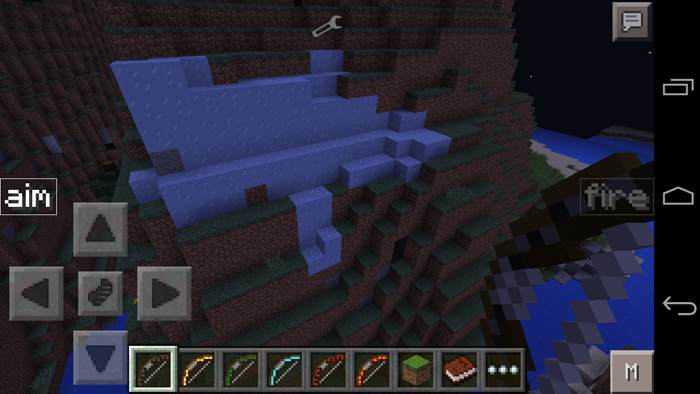 Teleporter Bow teleports you to wherever the arrow was shot.
Potatoes Bow generates 75 potatoes. Great when you feel hungry.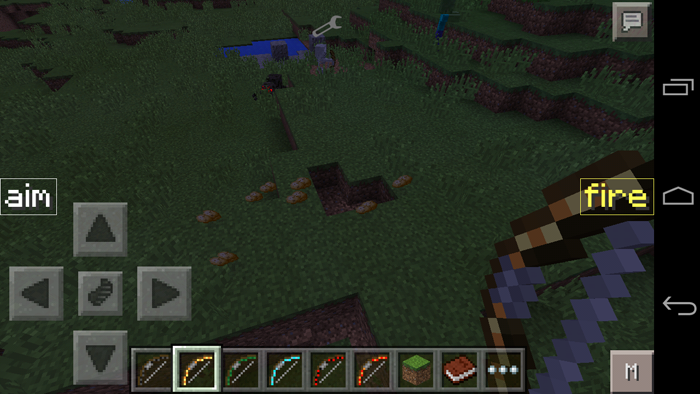 Shotgun Bow shoots a total of three arrows to resemble the impact of a shotgun. (Bow not added yet!)
More Bows Mod Information Book
In the book (ID: 500) you can read everything there is to know about the mod. Such as how much damage they deal, the crafting recipes and the effects each bow has.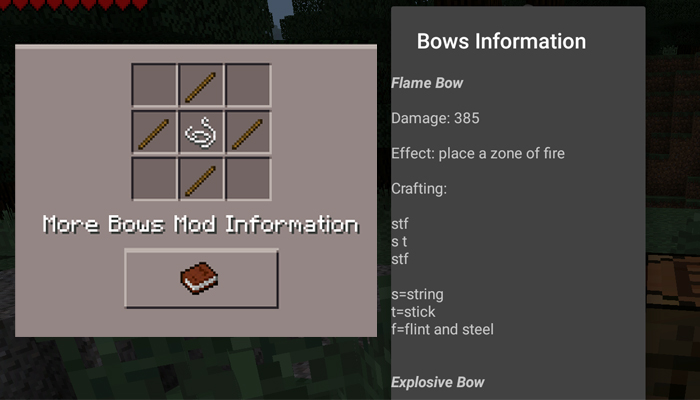 Item IDs & Crafting Recipes
Flame Bow (470) – 3 strings + 3 sticks + 2 flint & steel
Explosive Bow (471) – 3 strings + 3 sticks + 2 TNTs
Ice Bow (472) – 3 strings + 3 sticks + 2 ice blocks
Teleporter Bow (473) – 3 strings + 3 sticks + 2 emeralds
Potatoes Bow (474)
Shotgun Bow (475) (not added yet!)
More Bows Mod Information Book (500) – 1 string + 4 sticks