This Addon adds 3 new types of cows and adds new features to the original cow allowing it to transform into the three new variants, Magma Cow, Ice Cow, and Creeper Cow.
Three new variants of cows have been added each with different looks and ability's.
HOW TO SPAWN THEM:
To spawn each type of cow you have to feed the normal cow a specific item which will transform it into a different variant.
-Magma Block –> Magma Cow
-Ice Block –> Ice Cow
-TNT –> Creeper Cow
MAGMA COW:
The magma cow has a few different ability's
1. If you use an empty bucket it will fill it with lava.
2. It will cook any raw food instantly, Including Raw Beef, Pork, Chicken, Fish, Rabbit, Mutton, and potatos.
3. It will also smelt Iron and Gold Ore instantly, turning them into Iron and Gold Ingots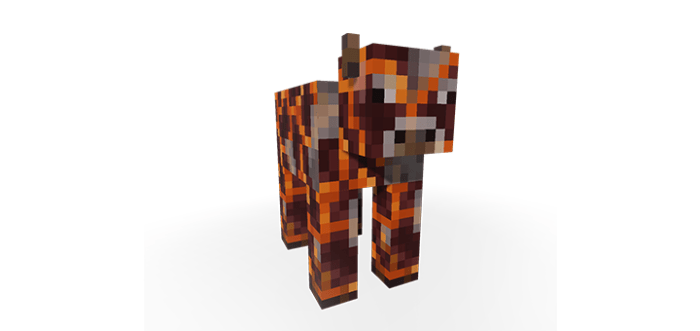 ICE COW:
1. Will give ice blocks when given water.
2. Spawns snowballs every few seconds.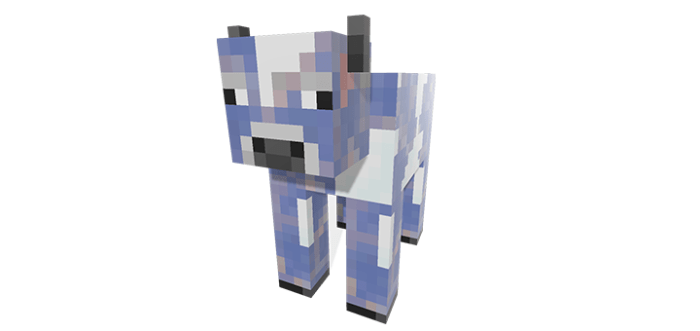 CREEPER COW:
1. Will drop Gun Powder when sheared, Gunpowder will grow back within a few seconds of being sheared.
2. Using Flint and Steel on it will cause it to explode, Explosion is 3x bigger than a creeper.
3. Will avoid cats same as a creeper.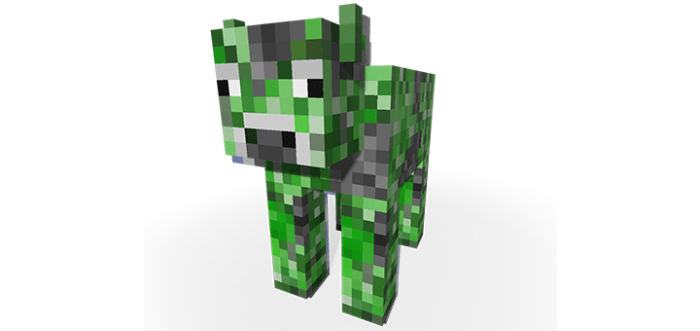 NORMAL COW:
1. Using a Diamond Axe will make the cow drop its leather, Leather will grow back within a few seconds.
I will be updating it with new variants and abilitys.
Installation:
Make sure both the resource and behavior pack are installed or it will not function properly
Downloads
Supported Minecraft versions
1.14