Tired of the monotony of the same vanilla Minecraft food?
Well no more, with this complement we will have almost 100 new meals !!!
And as if that were not enough, add new decorative and useful blocks !!!
To get food by command:Among the meals we find:
• Fruits
• Vegetables
• Condiments
• Sushi
• Desserts
• Water and fruit juices
• Breakfasts
• Meats
• And the same Minecraft meals with a special touch !!!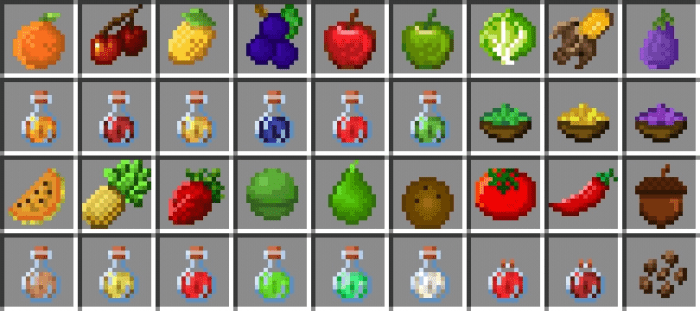 And if that were not enough, add new functional and decorative blocks !!! What are they:
And if that were not enough, new functional and decorative blocks !!! What are they:
• Barrel of fruit
• Barrel of meat
• Milk barrel
• Barrel of water
• Salt block
The barrels of fruit and meat are necessary to obtain the new fruits, vegetables and meats.
In order to have all the mentioned it will be necessary to place the barrel on the ground and destroy it !!! When you break the barrel it will give you 2 fruits or two meats depending on the barrel you break.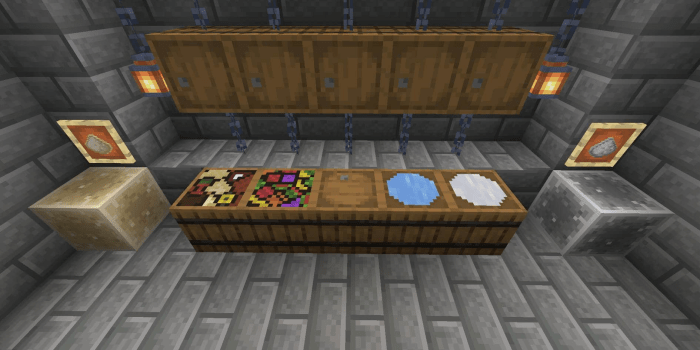 And finally, we can give Minecraft cooked meats a twist by adding salt, tomato sauce and hot sauce.
These condiments will give us a different potion effect:
Hot sauce: fire resistance effect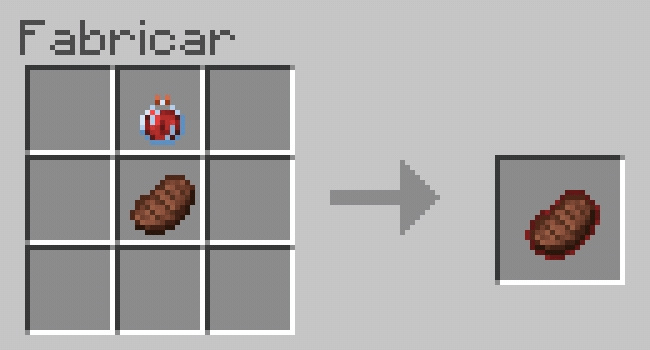 Tomato sauce: resistance effect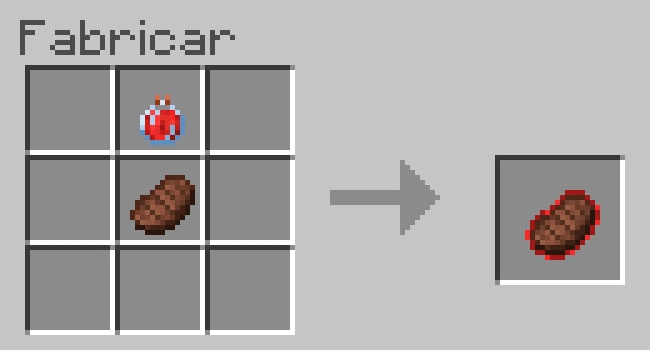 Salt: regeneration effect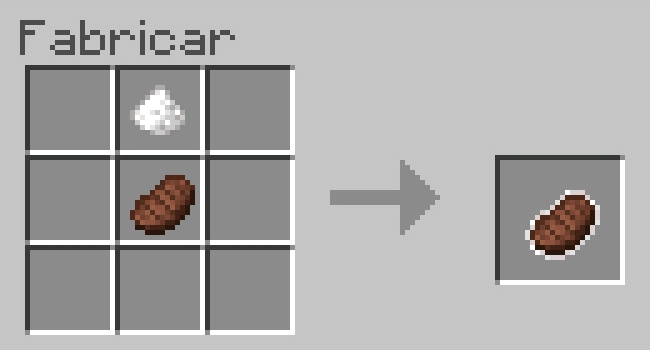 Seasonings can be put to:
Rabbit, steak, chicken, beef, potato, salmon, cod and cooked cutlet !!!
All this and many more interesting recipes and materials extremely easy to get in your survival world.
To get the items using commands:
/Give @a pa:
The names of all meals come in Spanish
At the bottom you will find the link for the crafting guide !!!
You can take a look at my Instagram profile and leave me a request for future addons !!!
@__4xel_basic0__
If you are a content creator and want to upload my addon to your YouTube channel, website, etc. You must put the link of this publication on mcpedl.com or use my link with shorteners.
You are prohibited from uploading this content with a direct link or any other link other than the one indicated above.
text text text text text text text text text text
add an even more detailed description So there are no doubts about the use of the addon
Update of the plugin description, more detailed.
Maintenanceof problems.
Upcoming updates.
• Troubleshooting around the user interface (presentation language).
• Troubleshooting texture
Installation
Remember to have the experimental game mode activated as well as the tricks to make Addon work normally.

Downloads
Supported Minecraft versions
1.14
1.16