Have you ever felt yourself starving in the presence of animals you can't eat? Well this addon is for you. Go kill cats, dolphins, even villagers!! Harvest their meat and eat it!! Yum!!
Hello, this is amosmoses2, and I bring you my latest addon, the More Meats Addon. What does it do? It allows you to harness the power of your environment by being able to get meat from some animals that previously did not drop meat.
Here's the long list of assorted meats you can get, both raw and cooked-
Bat Meat, Bird Meat (Parrot), Cat Meat, Dog Meat (Wolf and Fox), Dolphin Meat, Horse Haunch, Llamachop, Squid Meat, Villager Meat, Villager Nose
Remember to enable Experimental Mode when playing, otherwise this addon will not work at all.
DISCLAIMER- This addon does NOT support animal cruelty, this is just a fun addon with no intention to support eating cats and stuff.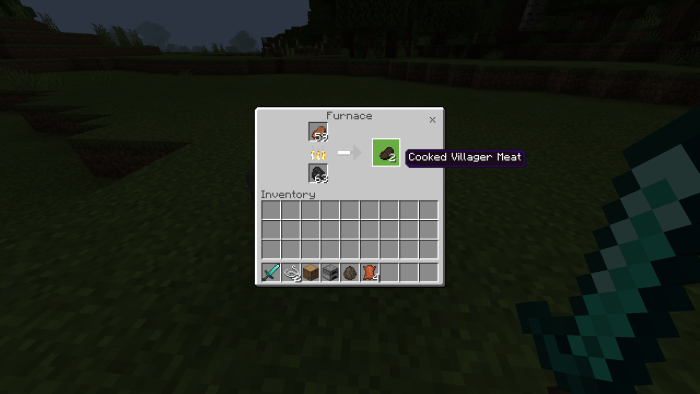 What are you waiting for? You know you've always wanted to eat Squidward's nose. Unleash your inner savage!!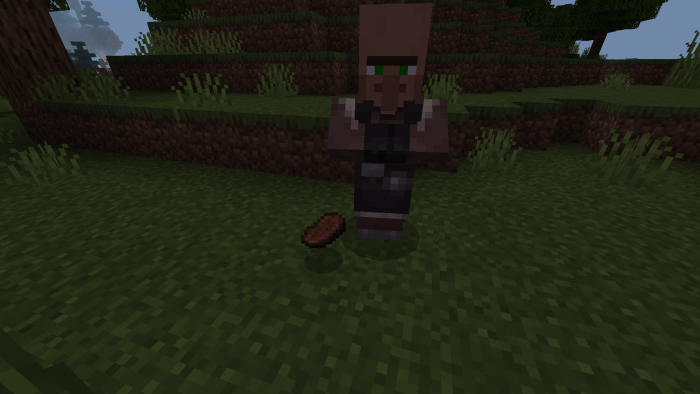 —
If you like to obtain this items with the /give command, type /give @p moremeats:batmeat_raw, replacing bat with whatever animal and raw with cooked if you want the meat cooked.
There is currently an unobtainable item called Villager Juice. If people seem to like this addon, I will update this with more meats, as well as recipes for stuff like meat stews, broths, etc. Please let me know if there's anything broken, or give me suggestions, I'd love to here them. Anyways, thanks for downloading.
Installation
Downloads
Supported Minecraft versions
1.13
1.14