This add-on adds five new Prismarine blocks to the game which are wonderful to use for decorating your in-game creations. The great benefit is that neither of them replace any vanilla blocks. But there is an obvious downside and that is that they can only be obtained by using text commands. But as a whole it's a really cool addition!
Creator: Jason Metch, Twitter Account
How does it work?
To obtain the blocks you will need to use the following text command: /give @p prismarine 64 <insert-ID>
There are five new Prismarine blocks which you can get and here are the names and IDs for each block.
Prismarine Eye (ID: 3)
Prismarine Sand (ID: 4)
Prismarine Carved (ID: 5)
Prismarine Stone (ID: 6)
Prismarine Pillar (ID: 7)
For example, if I wanted to get some Prismarine Stones then I would need to type the following text command: /give @p prismarine 64 6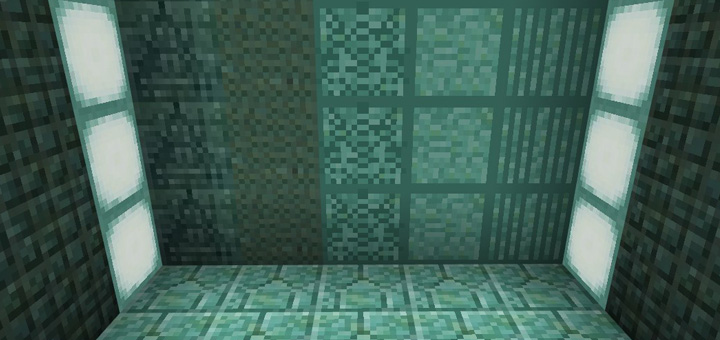 Installation
Activate the pack for a world in-game