This addon makes all of the minecarts rideable. Minecarts are useful for creating redstone structures where you want to automate the process of transporting items from one location to another. It's difficult to say the specific use for this addon seeing as I haven't built much with redstone but maybe it's interesting to some of you.
Creator: Pixeldroid, Twitter Account
How does it work?
You can now ride any of the following minecarts but you can still use them for their primary uses as well. To open a chest or a hopper you will need to first get in sneak mode before being able to access the inventory.
TNT Minecart
Chest Minecart
Hopper Minecart
This could be useful if you want a player to be in total control of a minecart and don't want to have to ride in an ordinary minecart behind or in front of it.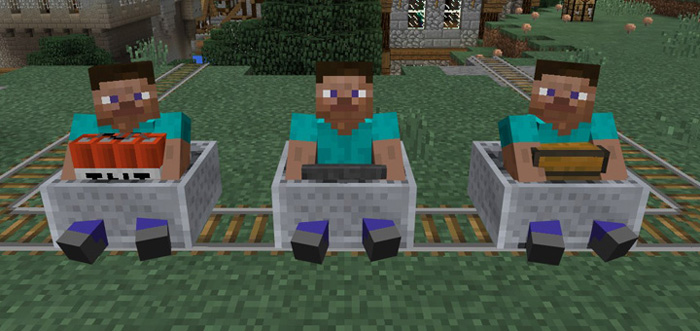 If you know of any other uses when this addon could be useful please share them in the comments!
Installation
Activate pack for a world in-game
If you rather download a .ZIP file then you can get one here!